Selling Sunset Star Heather Rae Young Opens Up About Vocal Cord Surgery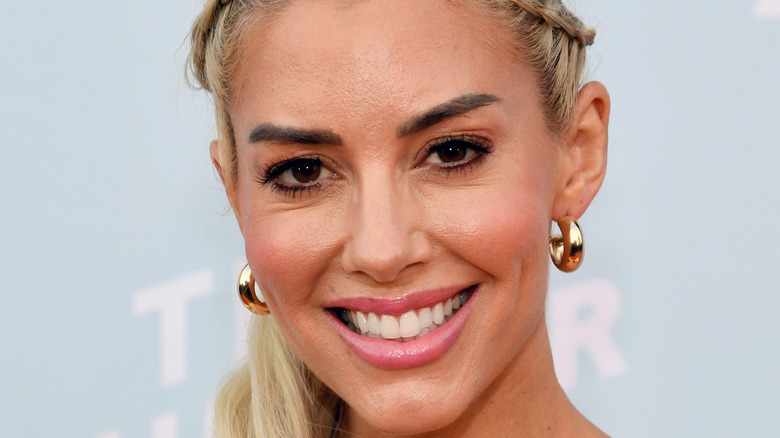 Kevin Mazur/Getty Images
"Selling Sunset" star Heather Rae Young is officially on the mend after undergoing vocal cord surgery. In an Instagram post last week, the realtor opened up about her vocal stress, revealing that she had undergone surgery to repair her damaged vocal cords. According to People, Young announced the news just 24 hours after vacationing in Cabo San Lucas, Mexico with husband and "Flipping 101" co-star Tarek El Moussa.
"It was a long time coming for me as I've been battling vocal stress for years. After resting for 3 months I was never going to be 100% so surgery was my only route," she posted on Instagram on Wednesday, March 16. "Some may have noticed [my] voice issues when watching #Sellingsunset and #flipping101 but on the road to recovery." Late last year, Young revealed that she had inflammation and calluses on her vocal cords and was ordered to stay on bed rest and vocal rest for three months (via E! News). As she noted in her post, however, her doctors decided that surgery was the best way to repair the damage.
Which vocal cord disorder causes inflammation and nodules?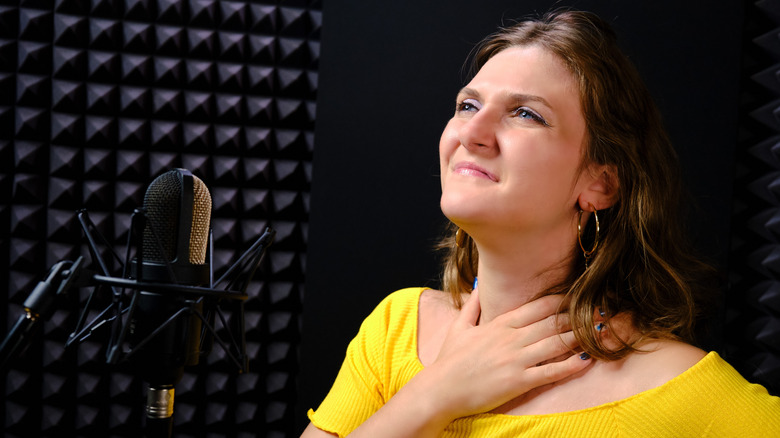 Zhuravlev Andrey/Shutterstock
While Young didn't specify exactly which vocal cord disorder she had surgery for, inflammation and vocal cord nodules are common symptoms of chronic laryngitis, which is often caused by smoking, sinus inflammation, or overusing your voice (via Mayo Clinic). While most cases of laryngitis are acute and short-term, chronic laryngitis can last for more than three weeks. This can cause strain on the vocal cords leading to growths or nodules. Other notable symptoms include hoarseness, loss of voice, sore or irritated throat, and a dry cough.
More severe symptoms, however, include fever, trouble swallowing, and difficulty breathing, according to Healthline. Although many cases of chronic laryngitis can be treated with rest and hydration, surgery may be required if nodules develop on the vocal cords, causing vocal cord dysfunction. If your vocal cords become loose or paralyzed, your doctor may recommend surgery or collagen injections to help relieve your symptoms.