Could COVID-19 Vaccines Become As Common As The Flu Shot?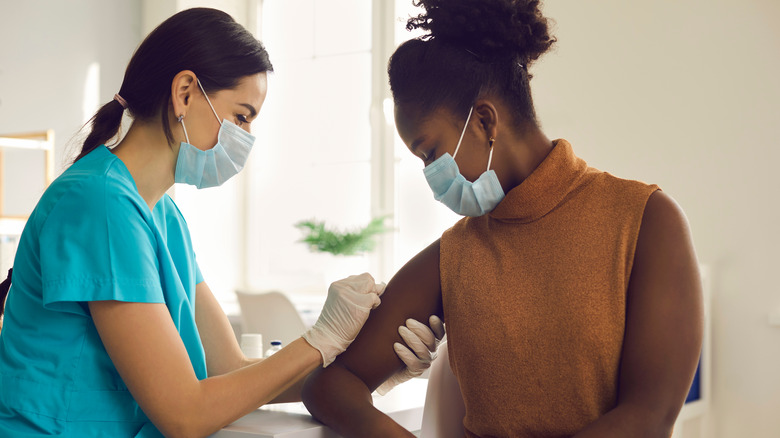 Studio Romantic/Shutterstock
Getting a flu shot every year has become part of a regular routine for many people. According to USA Facts, 51.8% of the adult population received a flu shot in 2019, which has been on a steady increase since 2010. The Centers for Disease Control and Prevention (CDC) estimates that the flu shot prevented some 7.5 million illnesses and about 6,300 deaths between 2019 to 2020. Flu shots not only prevent the flu, but they also reduce the symptoms and the number of hospitalizations associated with it.
But what about the COVID-19 vaccine? A 2021 study published in Health Affairs showed that COVID-19 vaccines were also successful. They prevented approximately 139,000 deaths from the virus during the first five months they became available. Now in our third year of dealing with COVID-19, many experts are looking at emerging strains of the virus and trying to determine if annual shots will become as routine as flu shots.
It's likely there will be annual COVID-19 shot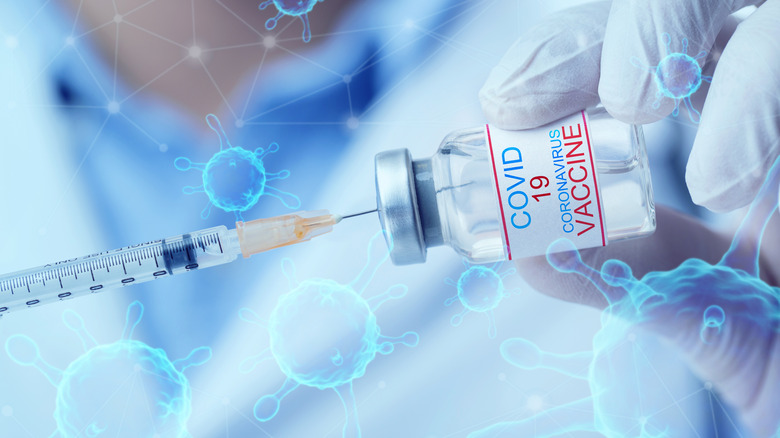 chayanuphol/Shutterstock
Former FDA Commissioner Dr. Scott Gottlieb thinks it is likely that we could see yearly COVID shots, especially since experts are still learning more about the virus. "I think it's heading towards this vaccine becoming an annual vaccine, at least for the foreseeable future, until we really understand the epidemiology of this disease" (via CNN). Gottlieb also said that it appears that COVID-19 is not going away anytime soon, adding that some experts believe that it will eventually become a consistent part of society.
A combination flu and COVID-19 shot might even be possible. Moderna is currently working on a combo shot, but it doesn't look like it will be available to the public until at least 2023, ABC reported. Anna Durbin, director of the Center for Immunization Research at Johns Hopkins University, said making a combination shot is challenging because most COVID-19 vaccines use mRNA technology while flu shots do not. Experts hope that more people will opt for a combination shot to protect against coronaviruses, influenza, and other respiratory viruses, per CNN.