Why COVID-19 Vaccines For Younger Children Are Delayed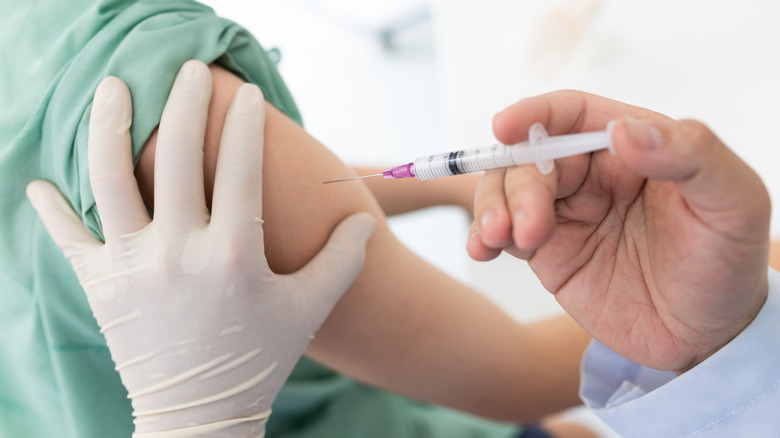 Tong_stocker/Shutterstock
When the Pfizer-BioNTech COVID-19 vaccine was authorized back in October for kids aged 5-11 (via FDA), many people wondered if very young children, between the ages of 6 months and 4 years, would be next in line. Vaccine availability for this age group has run into a number of obstacles on the way to FDA approval.
While children in the under-five age group represent a tiny fraction of COVID-related hospitalizations and deaths, according to the CDC, the hope is that a vaccine will help prevent severe cases, as it has been shown to do in adults.
Vaccine manufacturers Pfizer and BioNTech had hoped they would have a vaccine ready for this age group in the first few months of 2022, but results of trials that followed the originally-planned two-dose regimen showed a failure to produce an adequate immune response in children between the ages of two and four (via CNET).
Virus mutations complicate issues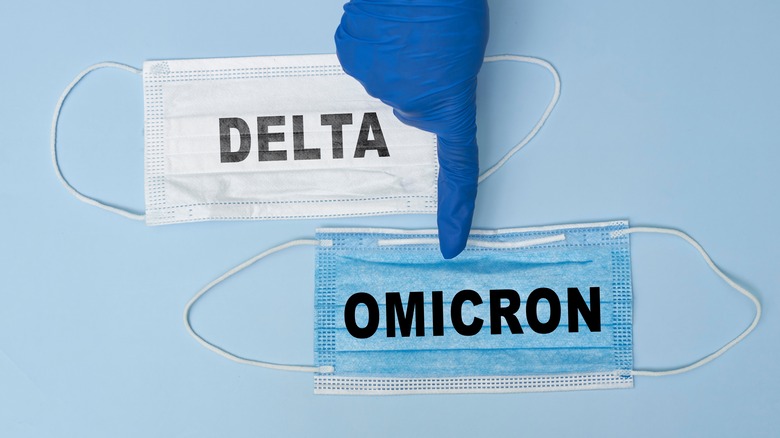 G.Tbov/Shutterstock
Based on that data, the pharmaceutical company decided to add a third dose. Dr. William Towner, who leads the Clinician Investigator Program for the Southern California Permanente Medical Group, told CNN, "The immunogenicity analysis really showed that the immune response really wasn't where it should be. I think the data is pretty strong that for children, this will be a three-dose series."
Further complicating the issue is that we're now in what researchers call a 'different viral period.' The vaccines were originally developed based on the initial variant, and underwent clinical trials during the Delta surge. Now we're past Delta and onto Omicron, which has dozens of mutations that set it apart from the earlier strains of the virus. Dr. Claire Boogaard, a pediatrician and medical director of the Covid-19 vaccine program at Children's National in Washington notes, "The reality is, there are a lot of variables at play."
Pfizer hopes to have data on the safety and effectiveness of the three-dose series available by April.