Everything You Need To Know About Oura Rings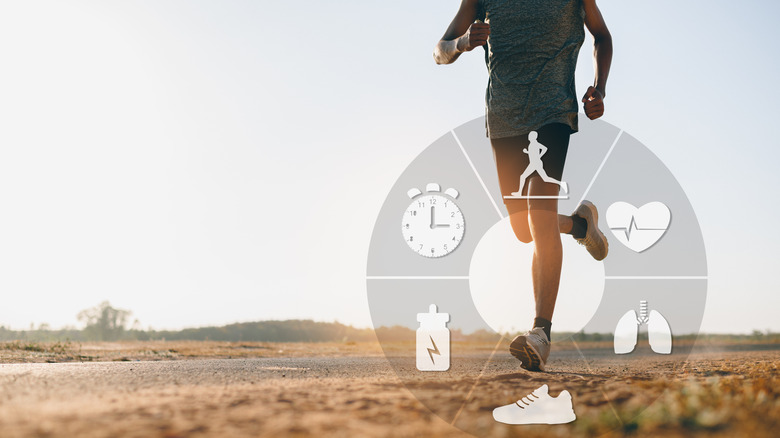 sutadimages/Shutterstock
When you first hear about the Oura ring, it may seem like technology from 20 years in the future. A titanium ring that has sensors and electronics that can track virtually every aspect of your health? We are officially living in the future. You might wonder how this device is different from other fitness trackers, such as smartwatches or wristbands. All three devices are similar in that they track heart rate, sleep patterns, body temperature, and more. But the Oura ring is, well, a ring you wear on your index or middle finger.
With the Oura ring, there is no screen to look at and no apps to install on the device itself. You just slide the ring on your finger and leave it on 24/7 until it needs charging. All measurements and data get sent to an app that runs on your smartphone so that you can monitor how your data changes over time. It's made for people who want to collect data about their body, activity, and sleep without needing to wear a bulky device that could get in the way of their daily routine. The Oura Ring costs $300. According to Oura, in order to take advantage of the full suite of features, you must be enrolled in a membership, which runs $5.99 per month following a 6-month free trial.
A unique design for people who want a stylish health tracker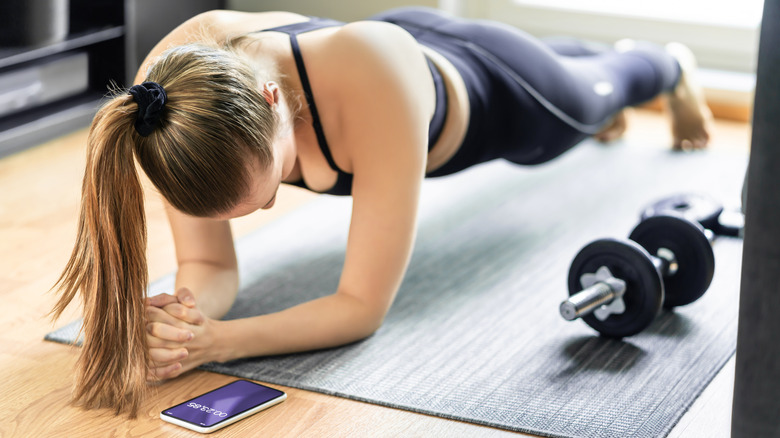 Tero Vesalainen/Shutterstock
The Oura ring was designed to be inconspicuous. But don't expect a thin band. This wearable device includes multiple built-in sensors, including infrared LED sensors, an NTC body temperature sensor, a 3D accelerometer, and a gyroscope (per Oura), which makes it a bit bulky. Depending on your ring size, the Oura Ring will weigh anywhere from 4 to 6 grams and have a width of 7.9mm. 
It comes in eight sizes and can be worn on any finger. If you don't know your ring size, Oura will send a free sizing kit to help you find the perfect fit. We recommend taking advantage of this, as the sensors require a proper fit to accurately record data. Keep in mind that the ring doesn't come in half sizes so you may have to go smaller than you're used to (via Healthline). The Oura ring needs to stay on your finger for two weeks to assess your baseline metric, according to Wired. So if it doesn't accurately record measurements when you first wear it, don't go returning it right away. 
The Oura ring comes in four finishes all made out of titanium: silver, black, gray, and gold, although the gold is a limited edition version. One standout feature, according to Oura, is that it is water-resistant up to 100m (328 feet).
Health tracking includes heart rate, sleep patterns, and much more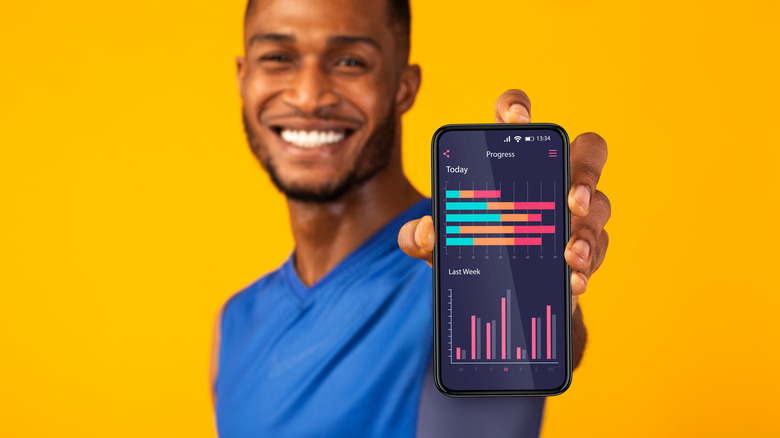 Prostock-studio/Shutterstock
A lot of sensors are built into the Oura ring. These track many different types of health metrics, including the blood pulse volume in your finger which determines your respiratory rate, heart rate, and changes to your heart rate. It also measures your core body temperature, activity metrics during workouts, and sleep patterns. When it comes to sleep, every morning it will provide a personalized "readiness" score of zero to 100 based on many factors, including tossing and turning, trips to the bathroom, and staying up past your bedtime, according to the New Yorker. 
A newer feature of the Oura ring tracks your menstrual cycle and can predict your period up to 30 days in advance (per Oura). Furthermore, and remarkably, scientists believe the Oura Ring might one day be used to predict who will get coronavirus, according to the San Francisco Chronicle. However, more research needs to be done to determine this. 
The Oura ring is meant to be worn practically 24/7 to gather as much accurate information as possible. However, it requires charging every 4 to 7 days. While you're wearing it, the Oura app will show you changes to your health over time. However, if you prefer Apple Health or Google Fit, the Oura ring can fully integrate with both those apps as well (via Oura).