Why The Biden Administration Isn't 'Recommending' A Second Round Of Booster Shots For Adults Over 50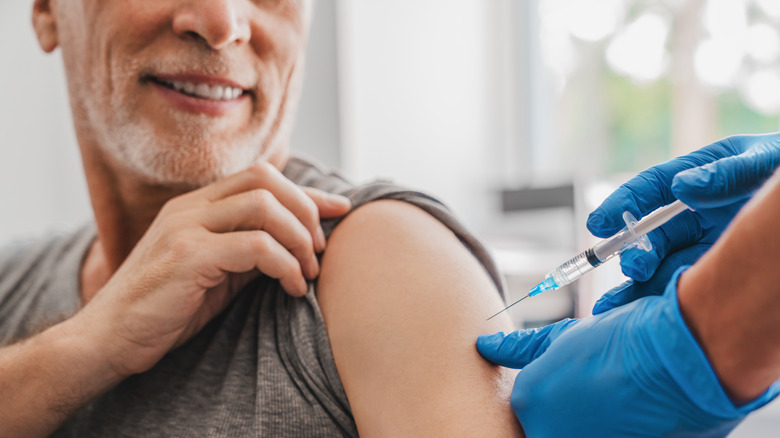 Inside Creative House/Shutterstock
The U.S. Food and Drug Administration (FDA) is expected to soon allow a second COVID-19 booster shot for people over 50 years old. However, those with inside knowledge state that the Biden administration will position the availability of a fourth shot as an option and refrain from making an official recommendation, as it has done previously. Because there is limited data available on the efficacy of a second booster, especially for this age cohort, some officials believe that the Biden administration feels it can only take a neutral stance on a second round of the booster shot at this time (via The New York Times).
While some health experts are in favor of the fourth dose, others are critical. Dr. Paul Offit, director of the vaccine education center at the Children's Hospital of Philadelphia speaks out questioning where the evidence is that those over 50 will benefit from a 4th dose (via CNN). So far, the evidence only seems to support a possible benefit for those over 65. 
Should you get a fourth shot?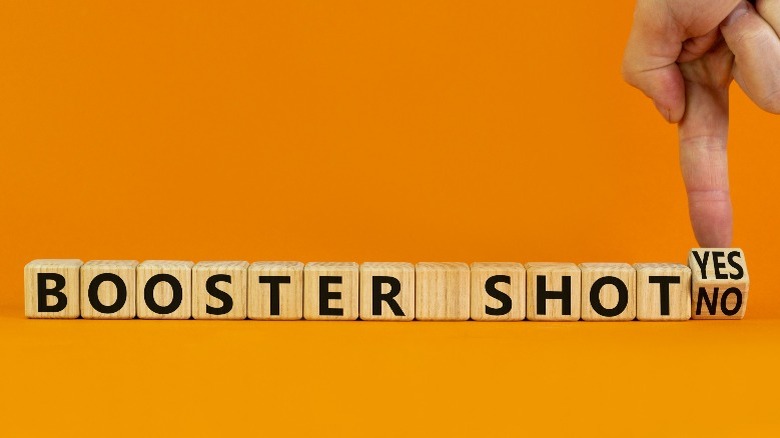 Dmitry Demidovich/Shutterstock
While a fourth dose is approved for those with compromised immunities, if you are a healthy person over the age of 50, should you get a second booster shot? 
Dr. John Brownstein, an epidemiologist at Boston Children's Hospital and ABC News contributor, told ABC News that the fourth shot rollout may simply be an attempt to get ahead of future surges and waning immunity. As of this reporting, there have been only a few studies researching booster rollout outcomes, all focused on adults over the age of 60. Even so, Dr. Brownstein maintains that a second booster for healthy people over 50 makes sense due to the fact that those who are over 50 have a lowered ability to fight infections and an increased rate of chronic conditions.
Another questions some pose is: what if you were already infected with Omicron? Do you need the second booster? Some experts say that previous infection, in itself, is like getting the fourth dose. Dr. Peter Chin-Hong, an infectious diseases specialist at the University of California, San Francisco, suggests a prior infection is as good as a booster and can help create a type of hybrid immunity (per ABC News).