Experts Warn Against This Dangerous Ingredient Lurking In Some Tanning Products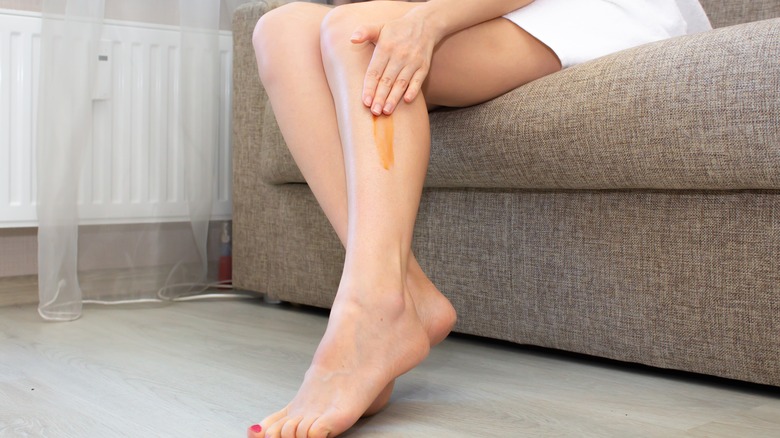 TatianaBor/Shutterstock
When it comes to sunless tanning, there is no shortage of products to choose from. Sunless tanning is a popular alternative to spending time in the sun, and it is a market that is only expected to grow. PR Newswire reported that the market is expected to grow by approximately $171 million between 2021 and 2025. Sunless tanning products might not be going away, but you should always use them with caution.
The active chemical in many popular tanning sprays and lotions is dihydroxyacetone (DHA), and it works by darkening the dead skin cells on the epidermis. The U.S. Food & Drug Administration (FDA) has approved DHA, but only if it is applied externally. Sunless tanning lotions, sprays, and creams should not be applied to mucous membranes such as the lips or the eyes. In addition, it should not be inhaled or ingested. The FDA states that the risks involved in using DHA incorrectly are not known.
Melanotan II is another risky ingredient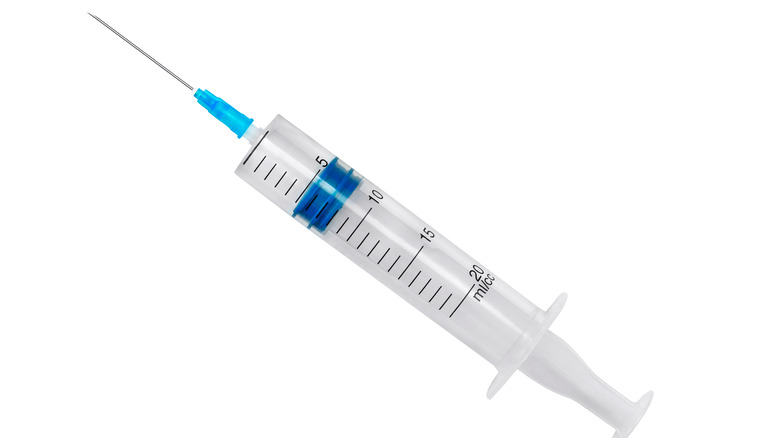 Iana Alter/Shutterstock
Melanotan II is another ingredient in some tanning injections and nasal sprays, and it works by stimulating a process that darkens skin. Medical News Today reports that it is a synthetic hormone, and the use of it has been linked to several negative side effects, including intestinal problems, facial flushing, and loss of appetite. A 2020 review published in CEN Case Reports notes that the use of melanotan II is linked with renal infarction, a potentially life-threatening disease that affects blood flow and the kidneys. A 2014 review published in Dermatology found that some people developed melanoma after using melanotan II.
Many melanotan II products are promoted on social media, but experts told Medical News Today that it is not approved by the FDA, and should therefore be avoided. Furthermore, it should be noted that tanning injections are illegal in the United States, reports Healthline.