Omicron XE: Everything We Know So Far About The New COVID Variant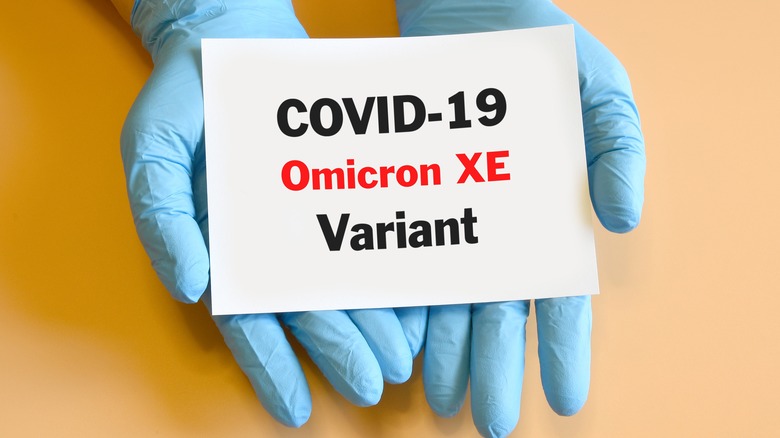 Dan74/Shutterstock
A new variant of COVID-19 was discovered in the United Kingdom on January 19. The UK Health Security Agency (UKHSA) confirmed on March 25 that 637 people had contracted what is being called the Omicron XE variant. Britain is experiencing a surge in COVID cases, with 1 in 13 people being infected with some form of the virus.
Omicron XE is what experts call a recombinant variant, and that means that it is a combination of other viruses. In this case, Omicron XE is a hybrid of Omicron variants BA.1 and BA.2. Verywell Health explains that recombinant viruses occur when 2 or more variants switch genetic material, resulting in a new strain that contains features of the other forms of the virus. Recombinant viruses are natural, especially when there are several variants of a virus like COVID circulating in the public. Chief Medical Advisor for the UKHSA Susan Hopkins said in a statement that most variants of this nature will die off quickly.
Is Omicron XE more transmissible or severe than other variants?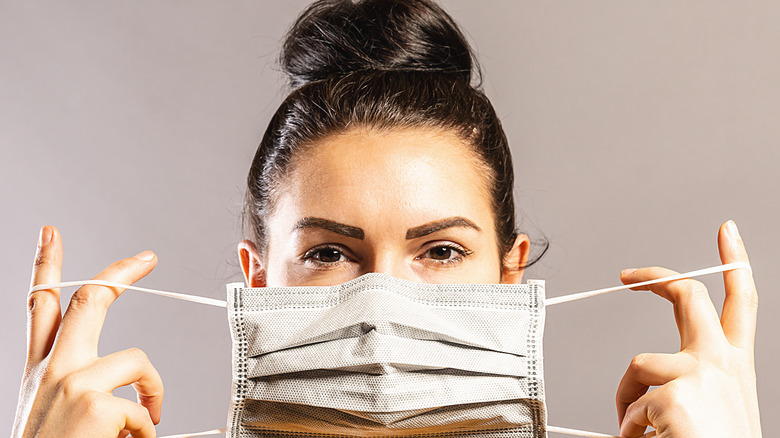 R. Classen/Shutterstock
Early research shows that Omicron XE appears to be about 10% more transmissible than other COVID variants, but the World Health Organization points out that research is preliminary. In addition, there is not enough information to know if Omicron XE will be more severe than other strains. The organization said that there is no cause for alarm at this time, adding that it would monitor the situation and keep the public informed.
Currently, there have been no specific symptoms linked to Omicron XE. Since it is a hybrid of Omicron BA.1 and BA.2, symptoms are likely to be similar to those associated with these strains, per the Huffington Post. Typical symptoms include fever, fatigue, cough, headache, gastrointestinal issues, and possible loss of taste and smell.
Protective measures you can take to avoid COVID-19 variants include washing your hands frequently, wearing a mask when you are in public places, practicing social distancing when you are in crowded areas, and getting vaccinated, per the Centers for Disease Control and Prevention.