What Do Herbalists Do And Should You Trust Them?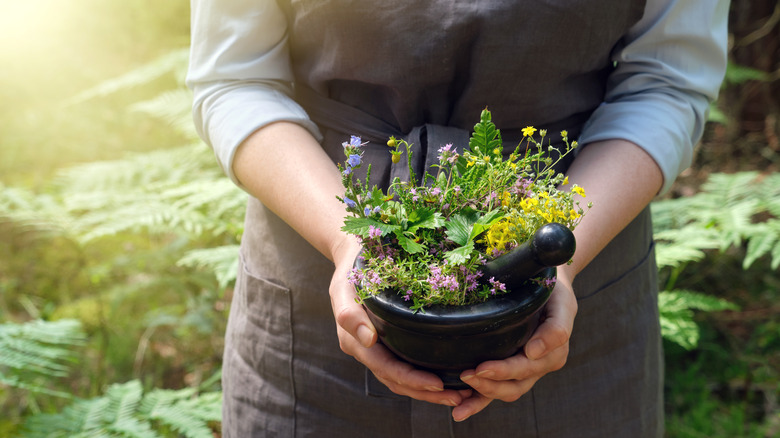 Chamille White/Shutterstock
You may have heard about the health benefits of certain teas, or the advantages of eating superfoods like acai and chia seeds. Simply put, those who use plants for healing and treating people are called herbalists, according to WebMD. It's important to note that while some herbalists are referred to as medical herbalists, they are not officially licensed medical providers. No pun intended, herbalists are practitioners who try to find the root cause of bodily ailments.
Herbal remedies for a variety of conditions, from low energy to serious ailments, have been promoted for thousands of years. The use of plants in medicinal treatments dates back more than 60,000 years ago, according to the United States Department of Agriculture. Throughout history, plants and medicine have been intertwined. In fact, as many as 40% of modern pharmaceuticals include the use of plants. Here is how the work of herbalists fits into the modern world and how to determine if you should trust an herbalist when seeking out health guidance.
The qualifications of an herbalist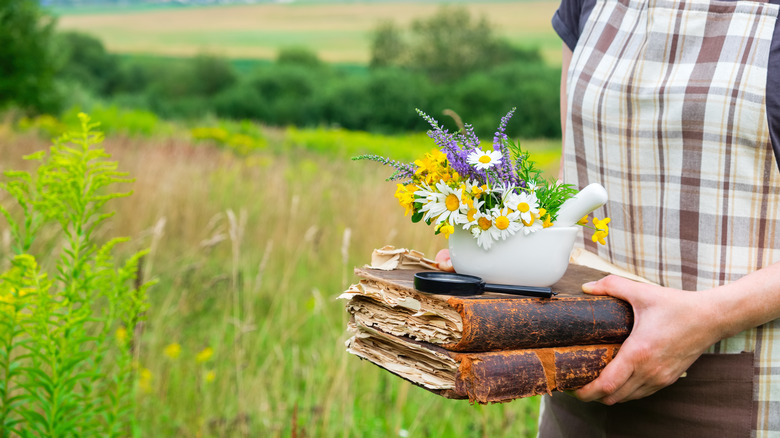 Chamille White/Shutterstock
Although herbalists are not licensed medical professionals like many healthcare providers are, they are usually highly trained and skilled practitioners. Herbalists often go through extensive educational and clinical training. While there isn't a regulated certification or degree for herbalists to obtain, many herbalist practitioners seek out training from organizations such as the American Herbalist Guild (AHG), which requires 400 hours of training prior to earning the title of Registered Herbalist (via WebMD). Many entities that train herbalists are called herbal medicine schools. The training of herbalists often requires clinical experience, internships and field placements, and the study of subjects including nutrition, pharmaceutical sciences, and botany. Human sciences such as anatomy, biochemistry, and physiology are also emphasized when training to become an herbalist.
As herbalists undergo their training, they learn how to use plants to help their clients alleviate the symptoms of sleep issues, hormone and mood imbalances, anxiety, stress, weight struggles, and metabolism issues, among many more conditions. Herbalists often use plant-based treatments to address digestive and gut health, which is a topic that has come up in conversation within the wellness sphere lately (per mindbodygreen).
Benefits of seeing an herbalist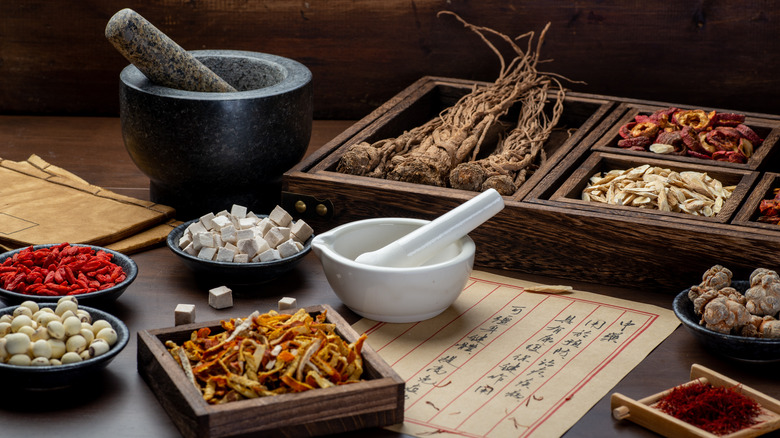 QinJin/Shutterstock
Seeing an herbalist can be a beneficial addition to your health providers if other medical treatments haven't been helpful, or if you are looking for a more natural path to managing your health. Herbalists advocate for treating the whole body and how everything is connected, instead of isolating body parts and treating each component individually, according to the National Institute of Medical Herbalists. Many herbalists work in conjunction with modern medical interventions, consider family history and concurrent medical conditions you may have. Herbalists also take into account the holistic lifestyles of their clients when curating individualized treatment plans. If this sounds like a course of treatment that may be right for you, then it is important to find an herbalist whose approach fits your health needs and goals.
So yes, you can trust herbalists, but always use your best judgment when choosing providers. Many herbalists are skilled professionals and thoroughly trained practitioners; however, it is always advisable to do your research when you meet with a new health provider. Look for herbalists who have undergone organized training programs and obtained certifications like AHG's Registered Herbalist regimen, which is denoted by the suffix RH (via mindbodygreen). It is always good to seek multiple opinions to determine the best treatment options for you and your health. If it feels right for you, then an herbalist may be a practitioner that you choose to add to your health support team.