Brian Austin Green's Struggle With Ulcerative Colitis Explained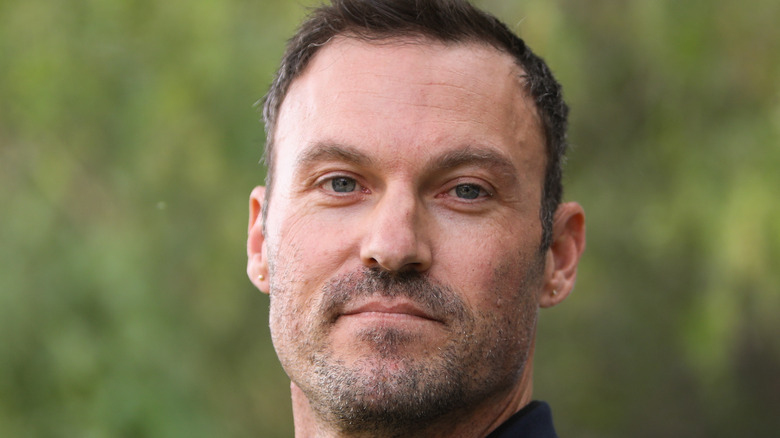 Paul Archuleta/Getty Images
Actor Brian Austin Green, mostly known for playing the role of David Silver on "Beverly Hills 90210," shared in an Instagram video that he recently suffered from a bout of ulcerative colitis that resulted in him being "pretty bedridden" for about six weeks. He said that the "terrible experience" with the illness was the reason behind his absence from social media. 
Green, 48, has three children with ex-wife Megan Fox: Noah, 9, Bodhi, 8, and Journey, 5. He thanked his girlfriend, Sharna Burgess, who is seven months pregnant with their child, saying that she took care of his three children and him without complaining, adding that the timing for the illness to happen was "terrible." He also said that he would be back to recording his podcast next week now that he's recovered enough.
Ulcerative colitis is a type of inflammatory bowel disease (IBD) that occurs in the large intestine. According to Harvard Health, the condition is an autoimmune disease that causes the lining of the intestine to become inflamed, resulting in ulcers. Doctors are not clear on what exactly causes ulcerative colitis, but they believe an overactive immune system may be behind it. This condition is also hereditary. Harvard Health reports that one in four people with ulcerative colitis has an immediate family member with the condition or another form of IBD called Crohn's Disease.
Symptoms and treatment for ulcerative colitis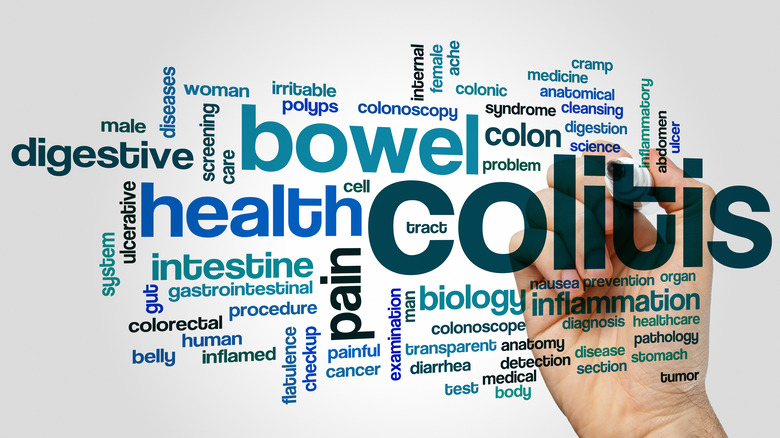 ibreakstock/Shutterstock
Symptoms of ulcerative colitis vary. Some people experience mild or occasional symptoms while others have more severe symptoms similar to what Green said he had. Common symptoms include diarrhea that may include blood or mucus, the feeling of needing to have a bowel movement, fatigue, and weight loss, per Harvard Health. Symptoms are not present all of the time in some people, whereas other people have symptoms most of the time. Some people have flares and periods of remission.
There is no cure for ulcerative colitis, so treatment involves managing symptoms as best as possible. The Crohn's & Colitis Foundation explains that the disease is not caused by any particular foods. That said, some foods, such as high-fiber and spicy foods, might make symptoms worse, while softer, milder foods may not. Eating a nutritious diet is important because diarrhea can prevent the absorption of minerals and nutrients.
Doctors can treat inflammation with several medications, and they can promote healing and lessen the number of flares. Sometimes, complications with ulcerative colitis may require surgery (via Crohn's & Colitis Foundation).