The Worst Treatment For A Tendon Injury Might Surprise You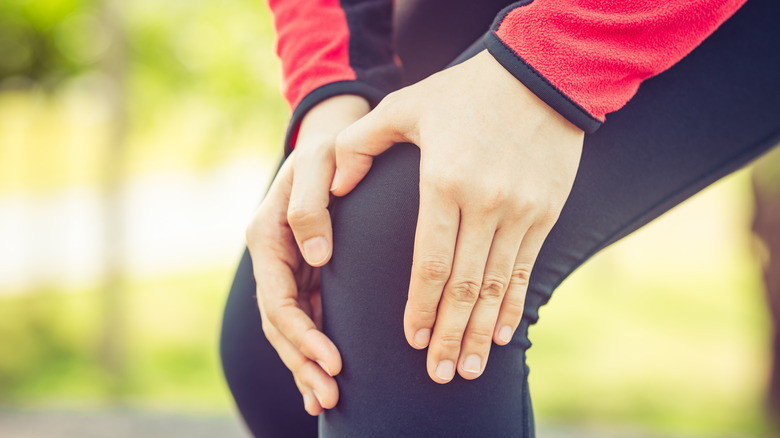 sattahipbeach/Shutterstock
Tendon injuries can be painful and even debilitating. All the same, they're very common, especially among that segment of the adult population whose work or play includes a lot of repetitive motion, such as athletes and factory workers. Nelly Andarawis-Puri, a Clare Boothe Luce associate professor of mechanical and aerospace engineering at Cornell, who studies tendon injuries, says, "It's a very real problem. Thirty percent of all people will have a tendon injury, and the risk is higher in women," (via Cornell Research). Despite how common tendon injuries are, there is still some debate about the best way to treat them.
Most experts agree that immediately following a tendon injury, the R.I.C.E. treatment approach should be applied: rest, ice, compression, and elevation (via eMedicineHealth). This can easily be done at home and usually decreases pain and inflammation following a mild injury. Giving the injured area some time to rest and begin healing improves the chance of a full recovery. On the other hand, resuming exercise or even starting physical therapy too soon can exacerbate the problem and make it worse. Andarawis-Puri adds, "If you initiate exercise one day after the onset of injury, you further exacerbate it. You get further degeneration. But if you start the exercise two weeks after the injury, you get repair of the damage."
For chronic tendon pain, exercise, not rest, may be best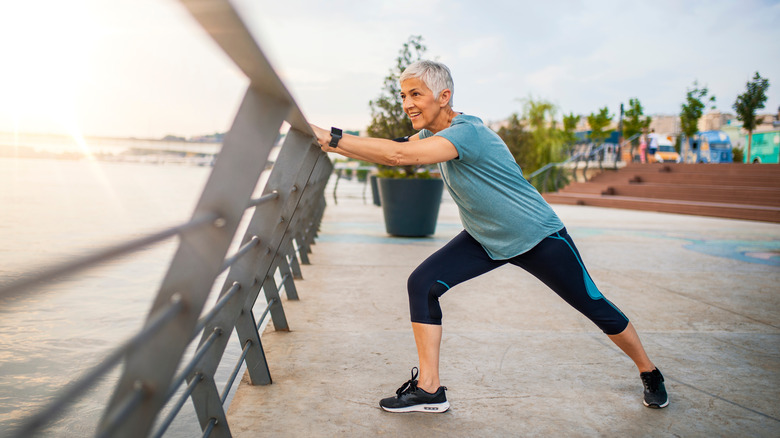 Dragana Gordic/Shutterstock
But R.I.C.E. treatment only applies to recent injuries. Sometimes tendon pain becomes chronic as a result of an old, never-fully-healed injury, or due to long-term overload or overuse. And in the case of chronic tendon problems, the classic R.I.C.E. method may not help at all. In that case, doctors recommend the opposite treatment for chronic tendon pain — doing regular exercises to strengthen and rebuild the damaged tissue, starting slowly and increasing the "load" over time. The American Academy of Family Physicians states, "Early initiation of selective and specific rehabilitative exercises is beneficial because appropriate tendon loading is critical for healing, which is why relative rest — not total rest — is recommended."
Even so, those who experience tendon injuries will probably always have to be more careful than they were before the injury. Andarawis-Puri warns, "Once a tendon is injured, it almost never fully recovers. You're likely more prone to injury forever" (via Cornell Research).