What You Need To Know About The Connection Between Race And Dementia Risk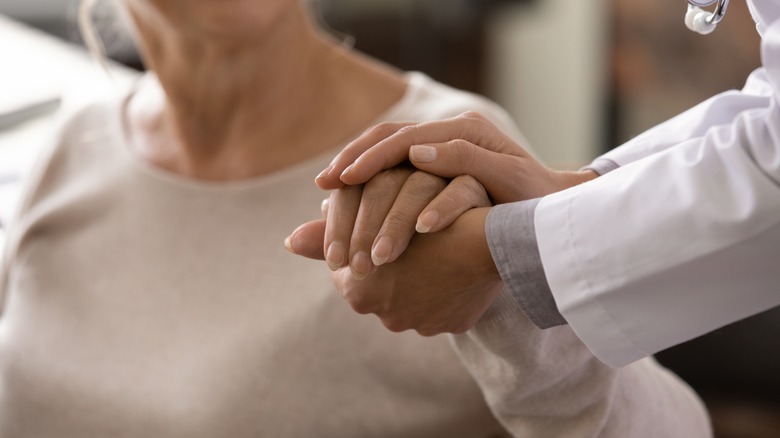 fizkes/Shutterstock
The number of people diagnosed with some form of dementia appears to be on the rise. According to the World Health Organization (WHO), about 55 million people have the disease, and that number is expected to increase to 78 million in 2030 and 139 million in 2050. There is no cure for dementia, so identifying risks factors is an important step in coping with the disease.
While there is still much to learn about risk factors, experts know that some health conditions contribute to dementia. For example, Healthline reports that people diagnosed with diabetes, atherosclerosis, high LDL cholesterol, greater amounts of homocysteine in their blood, and Down syndrome have a greater risk for developing some form of the disease. Other factors, such as age, genetics, and alcohol and tobacco use may also increase the odds. Now, new research shows that race may also play a large part in who develops the disease.
Hispanics, Blacks, and Asians may have a greater risk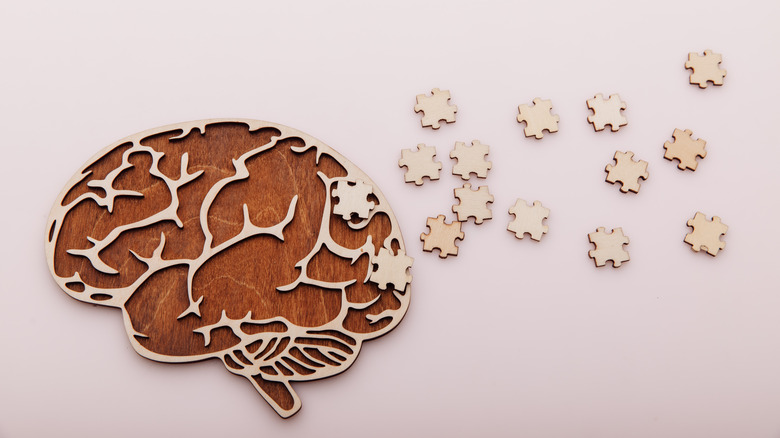 Burdun Iliya/Shutterstock
The new study published in JAMA Network was based on data from 1,869,090 patients seeking care at different U.S. Veterans Health Administration facilities over the span of 10 years. The median age of those studied was 69 years, and 88.6% were White, 9.5% were Black, Hispanics accounted for 1%, 0.5% were Asian, and 0.4% were Native American. Women accounted for 2% of the group. At the end of the study, 13% were diagnosed with dementia. After adjusting for race, education, and health conditions, researchers found Hispanics had the highest rates with roughly 21 cases per 1,000 each year (via U.S. News & World Reports). Black participants had the second-highest rate at 19 per 1,000 cases. Asian and Native Americans were somewhere around 12-14 per 1,000 cases. White veterans ran the lowest rate (11.5 out of 1,000).
Percy Griffin, director of scientific engagement at the Alzheimer's Association, who was not involved with the study, said that the findings suggested that the issue is a complicated one, and it's imperative to raise awareness about the racial disparities that exist in relation to dementia risk, according to U.S. News & World Reports.