Maria Shriver Advocates For Women Impacted By Alzheimer's Disease - Exclusive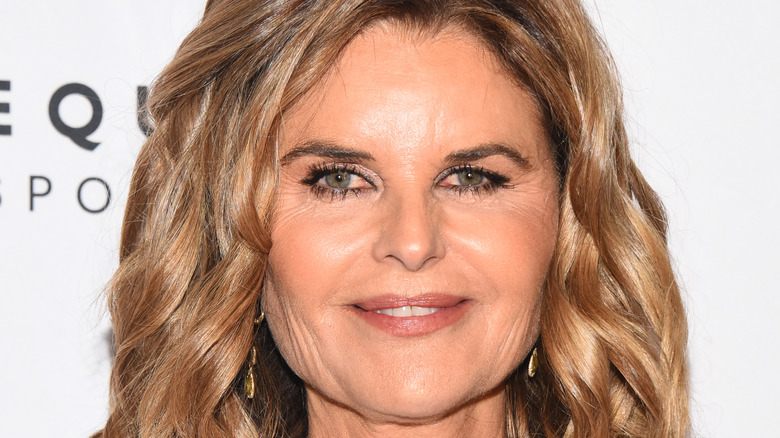 Araya Doheny/Getty Images
In 2003, the course of Maria Shriver's life changed. Her father, Sargent Shriver, was diagnosed with Alzheimer's, and his symptoms progressed quickly. All of a sudden, Shriver's life was consumed with research, doctor's appointments, and trying to plan for the next steps in her father's treatment.
Shriver quickly discovered that while there was plenty of clinical research on Alzheimer's, there weren't a lot of resources for the family members caring for those with the disease. As Shriver continued to care for her father and connect with other caregivers, she started to understand just how much Alzheimer's impacts the entire family. 
Shriver also noticed that the disease disproportionately impacted women. This fact prompted Shriver, who'd spent her entire adult life as an investigative journalist, to start working on "The Shriver Report," an in-depth review of the ways dementia impacts women.
In an exclusive interview with Health Digest, Shriver explained why Alzheimer's predominantly impacts women, how "The Shriver Report" changed the course of Alzheimer's research, and the advocacy work she's doing to help women affected by Alzheimer's.
The disproportionate impacts of Alzheimer's on women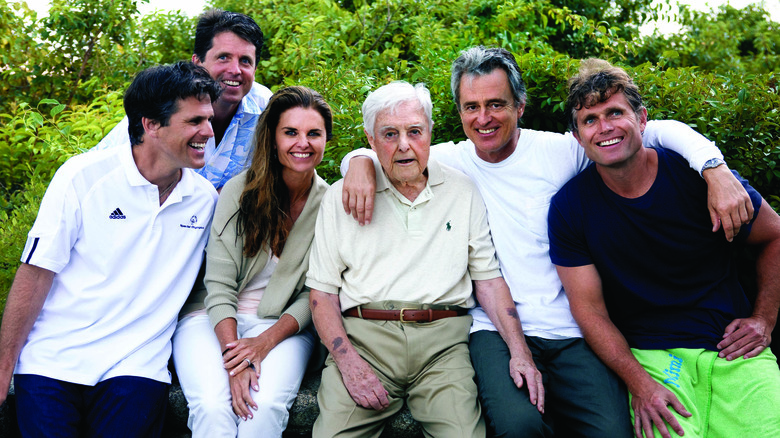 Maria Shriver
Shriver told Health Digest that "The Shriver Report" was the first to reveal that "Alzheimer's disproportionately impacts women." She explained that women are not only more likely to be diagnosed with Alzheimer's than men, but they are also more likely to be caregivers for people with Alzheimer's. So, they feel the impacts of the disease from both sides. Shriver also discovered that there was a severe lack of research into the question of why women get Alzheimer's at a significantly higher rate than men. 
Once her research uncovered these disparities, Shriver made it her mission to understand why Alzheimer's impacts women differently. Her report called for the scientific community to conduct sex-specific studies to identify why women are at a higher risk than men and develop recommendations to support women affected by the disease. She also formed the Women's Alzheimer's Movement (WAM).
"I wanted to create an organization that recognized and raised awareness around women as being at the epicenter of the global Alzheimer's epidemic," Shriver explained. "Through WAM, we've been able to help fund and support cutting-edge research on women's brains, research that has led us closer to changing the course of this disease by understanding some key factors unique to women that may put them at higher risk for developing Alzheimer's."
What WAM's research reveals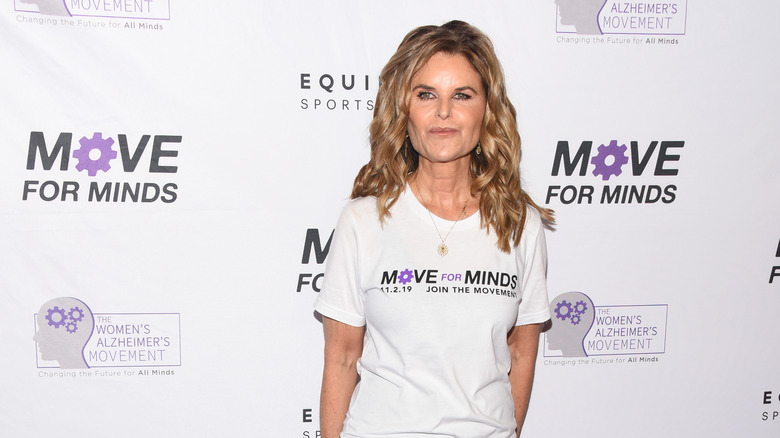 Araya Doheny/Getty Images
Since WAM's inception five years ago, the organization has funded more than 40 studies focused specifically on Alzheimer's in women. Those studies have investigated how hormones impact the development of Alzheimer's, whether women have certain biological mechanisms that put them at higher risk, and how women's lifestyles put them at risk for neurological diseases. The information gleaned from these studies gives WAM a clearer picture of women's unique risk factors and what they can do to prevent the disease.
"Currently, research has shown us that up to 40% of Alzheimer's disease cases could be prevented and/or delayed with lifestyle modification," Shriver explained. "For instance, we know stress is a contributing risk factor for many diseases, including Alzheimer's, and that women often have a higher incidence of stress in their lives than men. So, understanding the impact of stress on women's lives helps us empower women with that information — and convince them of the need to adopt stress management techniques in their lives."
Keep up to date on all things brain health at The Women's Alzheimer's Movement.