The Latest About Pfizer's Blood Pressure Medication Recall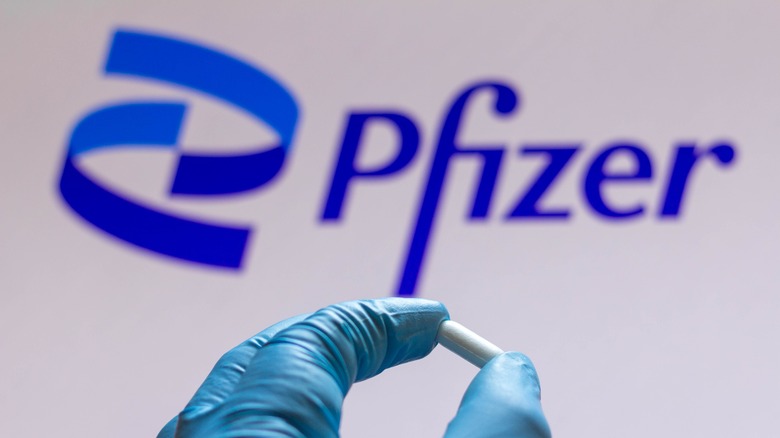 rafapress/Shutterstock
In March, pharmaceutical company Pfizer recalled some of its blood pressure medication. The company announced in a statement that it was recalling six lots of the brand name Accuretic (quinapril HCl/hydrochlorothiazide), along with one lot of generic quinapril and hydrochlorothiazide tablets and four lots of quinapril HCl (via Pfizer). The reason for the recall was due to levels of nitrosamines that were above the acceptable daily intake, as regulated by the FDA.
According to the Encyclopedia of Toxicology, nitrosamines are the result of a chemical reaction when foods and other items are processed. Low levels of nitrosamines exist in many processed meats, alcoholic drinks, cigarette smoke, and cosmetics. Nitrosamines are considered to be carcinogens, and they can contribute to certain organ and tissue cancers. The U.S. Food and Drug Administration (FDA) asserts that nitrosamines can potentially form when some drug medications used for heartburn, high blood pressure, and diabetes are manufactured, raising the risk of cancer in some people who take these medications for an extended period of time and for more than the acceptable daily intake.
Some lots of Accupril contain concerning levels of nitrosamines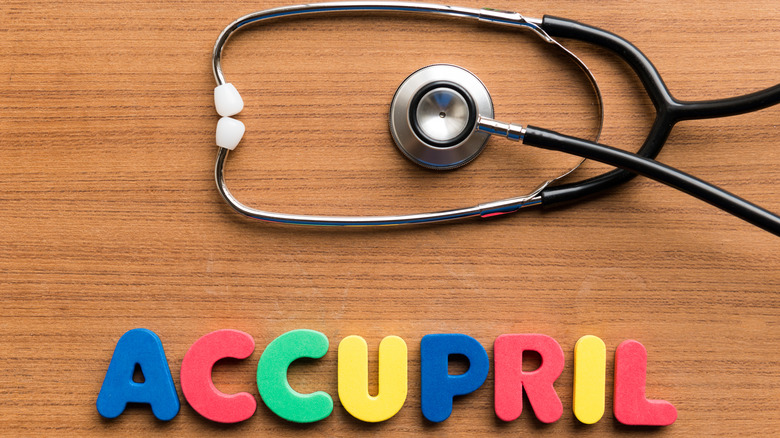 Sohel Parvez Haque/Shutterstock
Now, Pfizer has announced another recall for its blood pressure medication Accupril (Quinapril HCl) because of higher-then-acceptable levels of the nitrosamine, N-nitroso-quinapril, found in the drug during testing (via Pfizer). The company stated that it is not aware of any adverse effects of people taking Accupril, adding that the drug has been used safely for 30 years. It also said that it believes the "benefit/risk profile of the products remains positive based on currently available data." That said, it encourages patients taking the drugs to consult with their physicians about alternative treatments.
Accupril is available in 10, 20, and 40 milligrams. The batches that are in question were distributed in the U.S. from December 2019 to April 2020. Lot numbers include DR9639, DX8682, DG1188, DX6031, and CK6260. Patients can also ask their doctor or pharmacy if the Accupril they have been prescribed is affected by the recall.