The Mental Health Impacts On Hospitalized COVID Patients' Families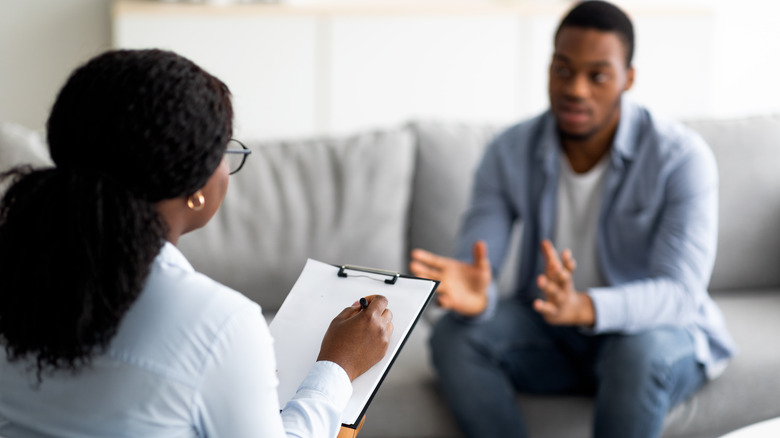 Prostock-studio/Shutterstock
Many of us have now heard of the term "long COVID" to describe the long-term effects many survivors of COVID-19 continue to struggle with in their daily lives. But we don't often hear about how the families and caretakers of those COVID survivors — especially those who were hospitalized — have coped during the pandemic.
In times of pain or sorrow, many of us depend on the love and support of our families to help us through. The pandemic created a barrier for families to be present during a time when familial support may have been needed the most: hospitalization. Leaving a loved one alone during such a vulnerable time weighed heavily on the hearts and minds of many families.
A 2020 opinion piece published in Frontiers in Public Health discussed how COVID-19 patients lost complete contact with their families once they were admitted to intensive care units. In many cases, the only connection families had regarding the health status of their loved ones was only a phone call each day from hospital staff. Strict hospital visitation rules took a mental toll on families of COVID-19 patients at the height of the pandemic. A new study published in JAMA Internal Medicine shows that the mental health impacts on hospitalized COVID patients' families have lingered past the days of hospital admission.
Some relatives of hospitalized COVID patients develop PTSD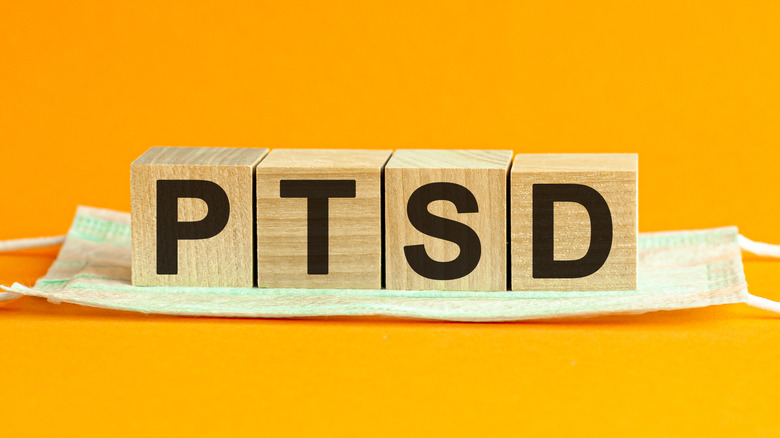 Maks_lab/Shutterstock
Researchers of a new study published in JAMA Internal Medicine found that many of the relatives of hospitalized COVID patients developed post-traumatic stress disorder (PTSD). According to U.S. News & World Report, the study was conducted by interviewing 330 men and women who had a loved one with COVID-19 admitted to ICU at the start of the pandemic. The study revealed that four to five months after the loved one was admitted to the ICU, 6 out of 10 family members showed significant signs of PTSD. Family members pointed to hospital visitation restrictions as the cause of their stress. It was noted that women with a previous psychiatric health history and women with lower-level education were most likely to develop PTSD months after their loved one's hospital admission.
Study author, Dr. Timothy Amass, an assistant professor of medicine in the division of pulmonary sciences and critical care medicine at the University of Colorado School of Medicine, believes there are ways to lessen the negative effects of isolating patients from family members. Amass stated, "Awareness of the importance of this separation from the patient may help individuals and the medical community be proactive in finding creative ways to engage family members to help mitigate the challenges of these scenarios," (via U.S. News & World Report).