New Data Show How Many Americans Have Been Infected With COVID-19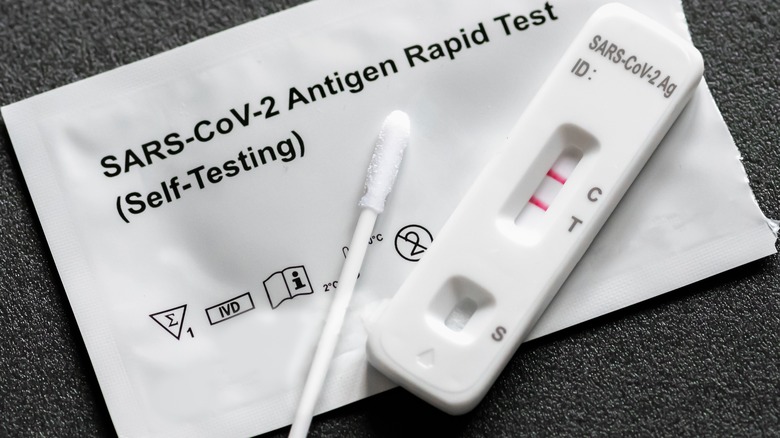 Michele Ursi/Shutterstock
This past winter, when it felt like practically everyone was getting Covid-19, it turns out that many people actually did. New research released on April 26 by the Centers for Disease Control and Prevention (CDC) showed that, after the Omicron surge took hold of the country between December and February, the number of adults who produced antibodies as a result of Covid-19 infection grew dramatically — it increased from 37% among those under 50 in December 2021 to 64% in February 2022. Among older adults, the increases were somewhat less, but still significant (via USA Today).
Among children, the increase in infections and detected antibodies was even higher — going from about 45% to 75% — and these numbers are still rising. The ongoing study was conducted by testing blood samples that had been sent in for medical purposes during that time frame. Antibodies produced as a result of infection are different from those produced as a result of vaccination, so the study was able to test specifically for prior infection.
The CDC is monitoring the spread of BA.2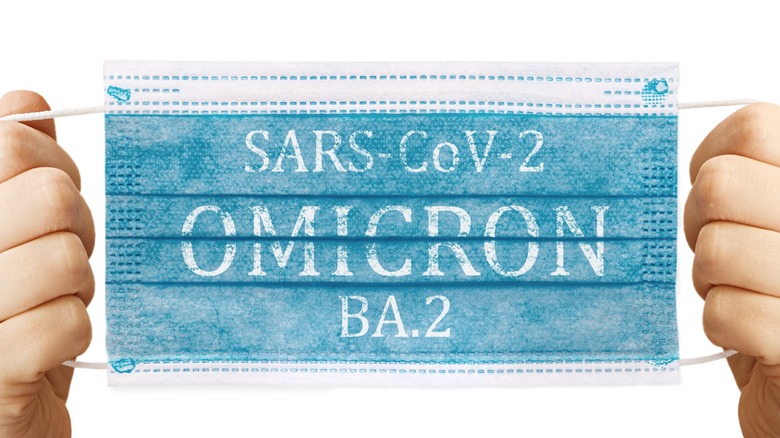 Tomas Ragina/Shutterstock
The number of those found to have infection-induced antibodies is higher than CDC officials expected, although a soon-to-be-released report will show that there are likely 3 actual Covid-19 infections for every reported case (via Politico). The widespread presence of antibodies from prior infection is likely part of the reason that, although cases of the new BA.2 variant have recently spread quickly. That being said, the numbers of hospitalizations and deaths have not kept pace. "We haven't seen them tick up as much as we might have expected in prior times during this pandemic, thanks to, I believe, a large amount of protection in the community both from disease and infection... as well as vaccine protection," said CDC Director Rochelle Walensky via ABC News.
CDC officials warn that, while antibodies from prior infection provide some protection, it is unknown how strong that protection is against new variants and how long they last. One study has shown immunity to last at least 11 months post-infection, at least to the original strain (via The Journal of Infectious Diseases). Still, like with vaccine-induced immunity, reinfection is possible and does happen. CDC officials encourage those who have had Covid-19 to still get vaccinated.