Mental Health Lessons We Can All Learn From Simone Biles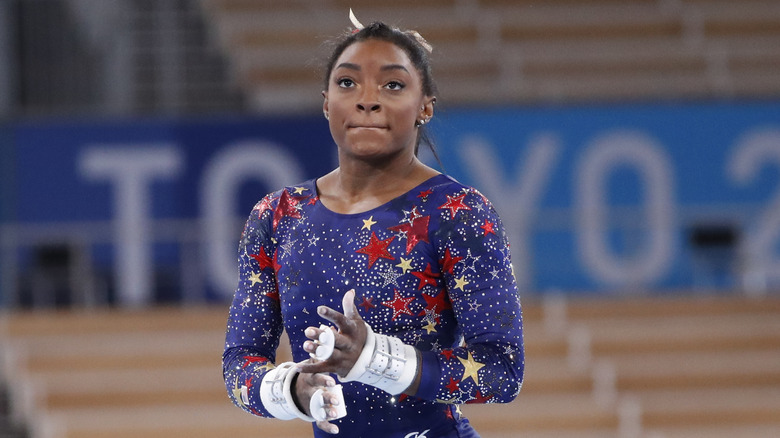 A.RICARDO/Shutterstock
Simone Biles shocked the world when she decided to withdraw from five medal events during the 2021 Tokyo Olympics last summer, but the gymnast's decision ultimately helped spark an important conversation about mental health (via Insider). After arriving in Tokyo last summer, Biles, who was previously diagnosed with ADHD, struggled with mental health issues and a phenomenon known as "the twisties" — a disorienting feeling that affects gymnasts and divers.
At the time, Biles said that she felt like she had "the weight of the world" on her shoulders, which was causing her quite a bit of stress and anxiety (via Insider). And on top of that, she had recently learned that her aunt had suddenly passed away while she was thousands of miles from home. Not to mention, Biles was still struggling and dealing with trauma from the sexual abuse she faced from former Team USA doctor Larry Nassar. As a result, she decided to drop out of five Olympic events to focus on her mental health, only to return and win a bronze medal for her balance beam routine.
Important lessons about mental health struggles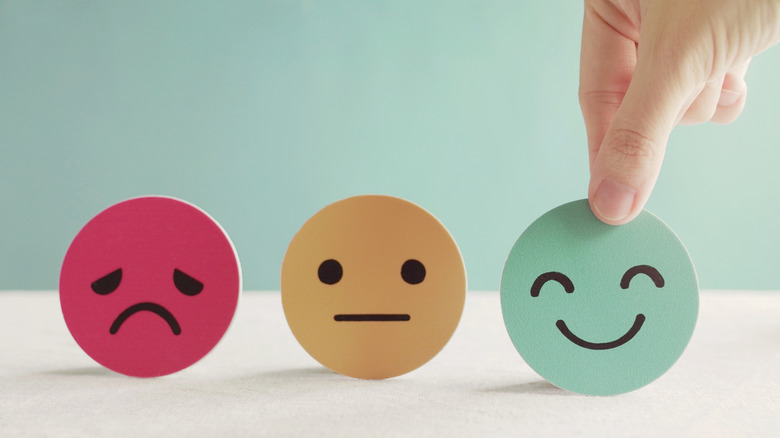 SewCream/Shutterstock
Biles's openness about her mental health struggles provides some important insight into mental health that many can relate to. Although not everyone is a decorated gymnast, pressure affects everyone and can take a toll on your mental health no matter who you are or what you do (via Psychology Today). Even the most formidable athlete can still struggle under pressure. It's not a sign of weakness but rather a sign of humanity.
Another key lesson is that mental health does not exist in a vacuum. Instead of just pushing through, Biles was aware that the state of her mental health could negatively affect her entire team, so she decided to wait until she was in the right headspace to compete in another event. This decision not only helped her team, but it also helped Biles, who might not have done what was best for her had she not considered how her well-being could impact others.
Her experience also shows that mental health is still not taken as seriously as physical health (via Inverse). While many praised her decision to withdraw from a handful of Olympic events in order to take care of mental health, others were very critical of Biles, calling her a "quitter" and telling her that she had let her country down. Some people might not have had this reaction if she had broken her wrist or her ankle. Although mental health may not be exactly the same as physical health in that regard, it should be taken just as seriously.