Maria Shriver And Cleveland Clinic Partner To Expand Alzheimer's Initiatives - Exclusive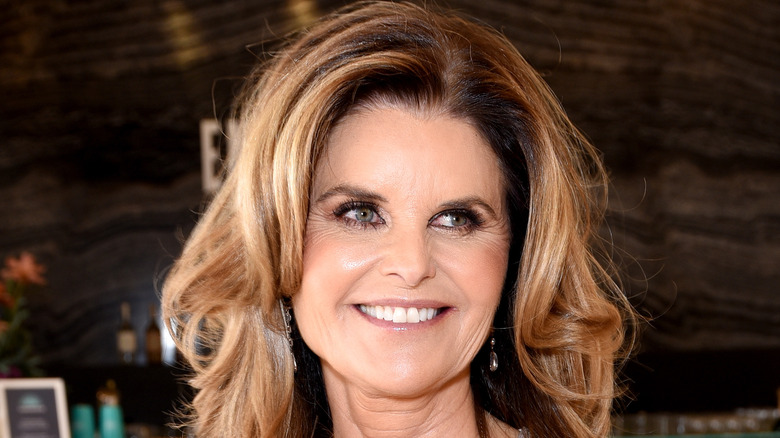 Presley Ann/Getty Images
We may receive a commission on purchases made from links.
For nearly two decades, award-winning journalist, Maria Shriver, has worked hard to raise awareness and advocate for Alzheimer's disease. It's a passion that stems from her family's firsthand experiences, including her father, Sargent Shriver's, diagnosis.
In 2004, and just a year after her father was diagnosed, Shriver published a children's book called "What's Happening to Grandpa?" to help empower kids to interact with family members with Alzheimer's. A few years later, she helped produce the television series "The Alzheimer's Project" with HBO, a four-part documentary detailing the progression of the disease.
In 2010, she turned her focus toward the ways in which women in particular were affected by Alzheimer's and released "The Shriver Report." It was the first comprehensive study highlighting the ways in which women are predominantly impacted by the disease, whether through caregiving or diagnosis. That report permanently changed the conversation around Alzheimer's and prompted new research. A year later, there was no slowing down as she founded the Women's Alzheimer's Movement (WAM) to further raise awareness about the role Alzheimer's disease plays in women's lives.
In 2020, WAM collaborated with one of the nation's leading medical centers, the Cleveland Clinic, to open the first Women's Alzheimer's Movement Prevention Center in Las Vegas. Now, Shriver is taking her Alzheimer's advocacy work to a new level by partnering with the Cleveland Clinic on future initiatives. In an exclusive interview with Health Digest, Shriver shared details about how their work together will change the landscape of Alzheimer's research.
A new partnership fuels preventative services expansion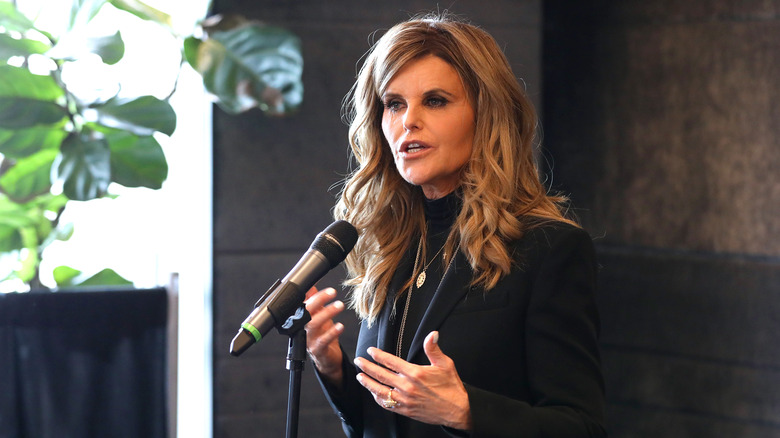 Cindy Ord/Getty Images
Because Shriver's first collaboration with the Cleveland Clinic was such a success, Shriver said the new partnership, which was announced in early 2022, was "a natural and perhaps inevitable outgrowth of our successful collaboration around the Women's Alzheimer's Movement Prevention Center."
"We recognized in each other a shared desire to understand women's health better and more fully, and are committed to using our various skills, expertise and talents to do so," she explained.
The Women's Alzheimer's Movement Prevention Center prides itself on medical excellence and is dedicated to providing exceptional care. According to the Women's Alzheimer's Movement website, the center is a place where women can not only be evaluated for their unique risk, but they will receive a tailored and personalized risk-reduction plan from the medical team.
Thus it may come as little surprise the WAM Prevention Center services are in high demand and driving a need for expansion to offer more clinics in Nevada. Future initiatives include expanding services and operations across the country.
Changing the landscape of Alzheimer's research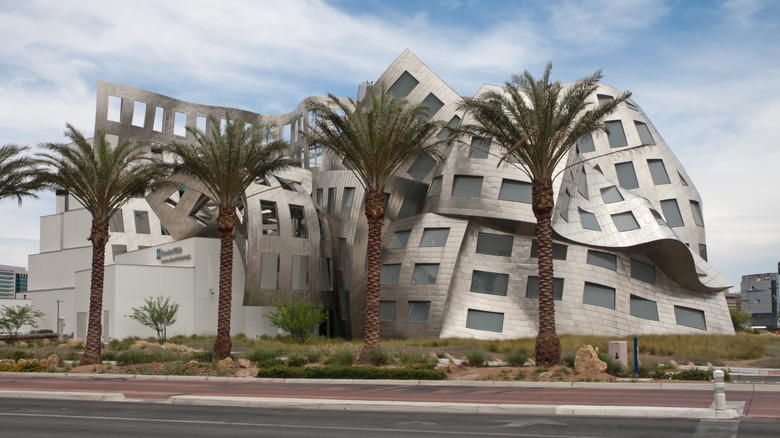 Gunter Nezhoda/Shutterstock
Though the Alzheimer's prevention centers are a key focus of the partnership between WAM and the Cleveland Clinic, they have much larger goals as well. Ultimately, they want to "address and reduce women's risk for Alzheimer's disease and understand the connections between gender and all neurological diseases," Shriver explained.
"We are committed to researching and understanding the connections between women's lives and their brain health overall," stated Shriver. "We believe that the expertise and ambition at Cleveland Clinic is designed to change the landscape for brain health."
Shriver revealed that the Cleveland Clinic has already started on some groundbreaking research into neurological diseases that WAM will greatly benefit from. She went on to say that she's excited to have the resources of one of the nation's leading medical establishments supporting WAM's work.
Keep up to date on all things brain health at The Women's Alzheimer's Movement.