Histrionic Personality Disorder: Amber Heard's Diagnosis Explained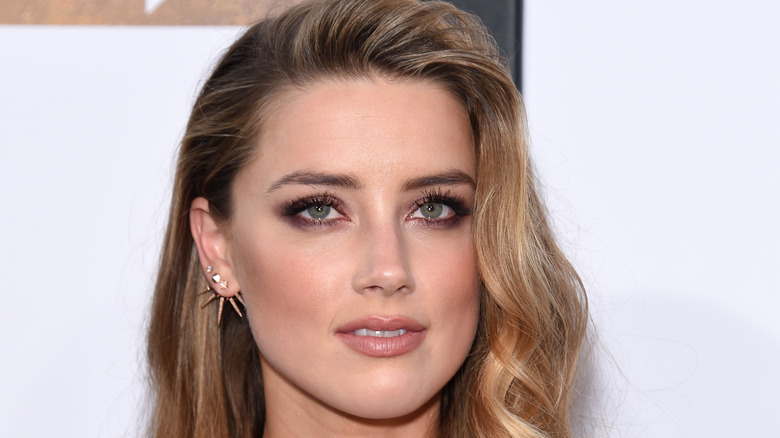 DFree/Shutterstock
As the highly publicized defamation lawsuit between actor Johnny Depp and ex-wife Amber Heard continues to make headlines, a mental health diagnosis may play a role in the legal proceedings to come. Heard has been diagnosed with both borderline personality disorder and histrionic personality disorder (via WebMD).
The two actors were married in 2015, which ended after a short 15 months when Heard filed for divorce, according to CNN. They reached an out-of-court settlement and released a joint statement claiming that "Neither party has made false accusations for financial gain. There was never any intent of physical or emotional harm." Then, in December 2018, Heard wrote an op-ed for the Washington Post that did not explicitly name Depp, but claimed that "two years ago, I became a public figure representing domestic abuse."
Depp claimed that the op-ed article badly tarnished his reputation and led to him exiting his role in the Warner Bros. "Fantastic Beasts" franchise (via Newsweek). Depp sued Heard for $50 million and Heard promptly countersued for $100 million, claiming Depp's former lawyer defamed her when he referred to her allegations as hoaxes (per CNET).
How Heard was diagnosed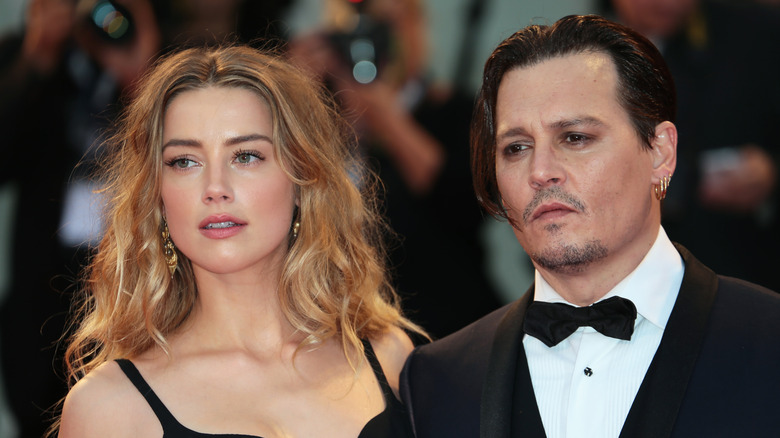 Matteo Chinellato/Shutterstock
As the trial unfolds, more details about Heard's mental health are coming into view. Clinical and forensic psychologist, Shannon Curry, testified in court after performing clinical evaluations on Heard (via WebMD). According to Newsweek, borderline personality disorder (BPD) and histrionic personality disorder (HPD) fall under the umbrella of "dramatic personality disorders." However, HPD is characterized by many different traits, including feeling an intense need to be the center of attention, having unstable and shallow emotions, constantly seeking approval from others, and consistently acting in sexually inappropriate ways with others. 
According to the Cleveland Clinic, "The main feature of histrionic personality disorder is displaying excessive, superficial emotionality and sexuality to draw attention to themselves."
While Heard has described herself as having post-traumatic stress disorder (PTSD), Curry testified that "Ms. Heard did not have PTSD, and there were also pretty significant indications that she was grossly exaggerating symptoms of PTSD when asked about them," per Newsweek. It has yet to be seen what role Heard's diagnosis will play in the legal process.