Inside Demi Lovato's Misdiagnosis Of Bipolar Disorder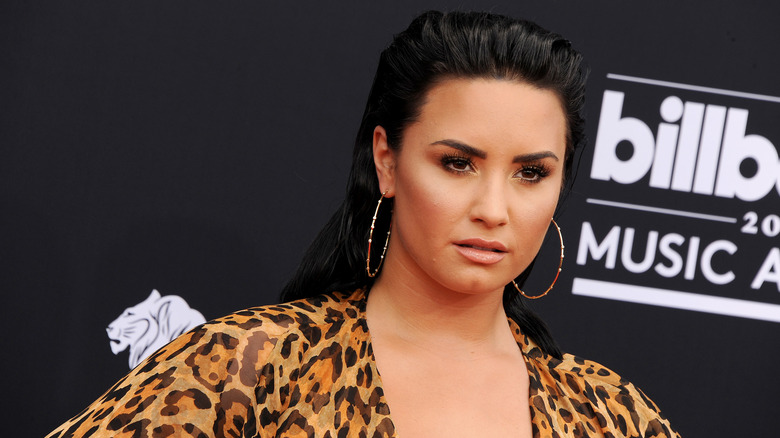 Tinseltown/Shutterstock
According to InStyle, actress and singer Demi Lovato first opened up about being diagnosed with bipolar disorder in 2011. In 2015, People reported that the former Disney star partnered with a collective of mental health organizations to form the organization Be Vocal: Speak Up for Mental Health. Since then, they were vocal about living with bipolar disorder but now believe they were misdiagnosed.
The revelation came via their YouTube docuseries, Demi Lovato: Dancing with the Devil. In it, they recall being diagnosed at the age of 18 and said they felt it explained some of their unpredictable actions. Lovato started advocating for the disorder but failed to get a second opinion. "I was acting out when I was 18 for many reasons," they said. "I know now from multiple different doctors that it was not because I was bipolar. I had to grow the f— up."
A 2018 study published in Lancet stated that bipolar disorder isn't always accurately diagnosed because symptoms of depression are similar.
The difference between bipolar disorder and depression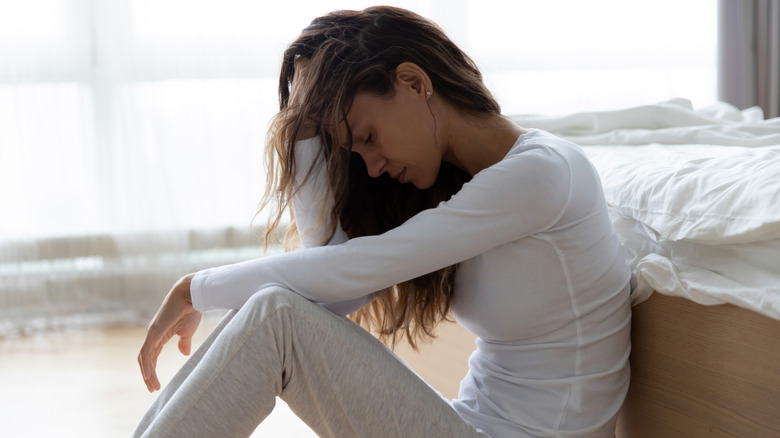 fizkes/Shutterstock
As Healthline explains, the difference between the two disorders is that people who suffer from depression are overwhelmed by feelings of sadness while people with bipolar disorder go back and forth between severe lows and severe highs. People with bipolar disorder type 2 still swing between lows and highs, but the highs aren't as extreme.
Healthline says that antidepressants aren't ideal for medicating bipolar disorder because they can make the severe highs worse. Generally, mood stabilizers and antipsychotic medications are preferred.
According to WebMD, what someone with bipolar disorder eats can also play a role in how bad symptoms become. They suggest consuming fresh fruits, vegetables, legumes, whole grains, lean meats, cold-water fish, low-fat dairy, soy products, nuts, and seeds. Being mindful of how many calories are eaten is important, too, as people with bipolar disorder are more likely to be overweight or obese.