Study Reveals The Startling Rate At Which Doctors Are 'Mistreated' At Work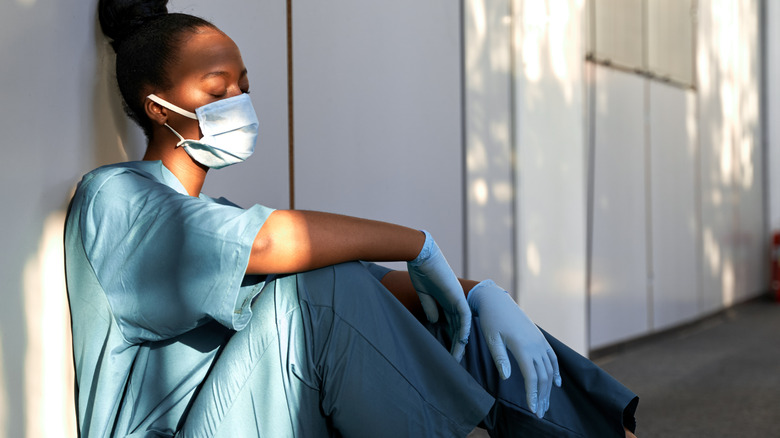 insta_photos/Shutterstock
Nearly one in four hospital physicians experience workplace mistreatment from patients and visitors, according to a new study published in JAMA Network Open. Researchers from Boston Medical Center and Stanford University School of Medicine conducted a study to assess the sources and frequency of mistreatment among hospital physicians by surveying more than 1,500 clinical doctors at Stanford between September and October 2020 (via HealthDay).
Of the doctors who were surveyed, 23.4% reported being mistreated at work in the past 12 months. The results of the survey found that patients and visitors were the main sources of this mistreatment, followed by other doctors. The survey also found that the most common forms of mistreatment reported were sexual harassment, physical intimidation, and abuse. According to the study, this type of workplace mistreatment is associated with increased burnout, mental health issues, and lower job performance. It's also linked to higher levels of occupational stress.
Gender and racial disparities in workplace mistreatment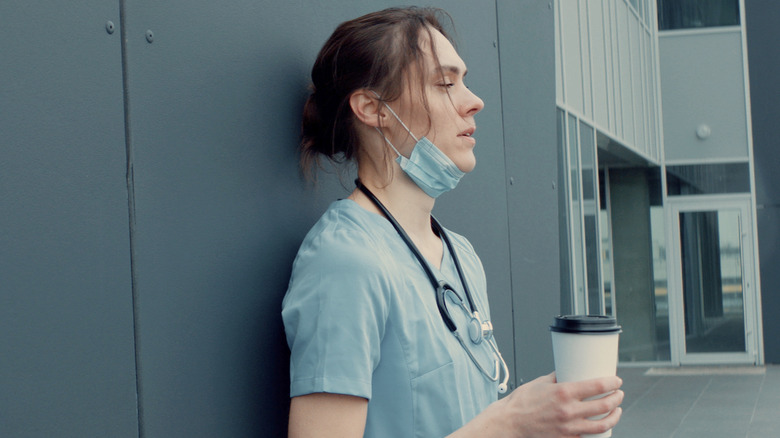 Supamotion/Shutterstock
Not all doctors faced the same amount of mistreatment, however. Researchers found that there were gender and racial disparities in the frequency of workplace mistreatment among hospital physicians (via Boston Medical Center). For instance, the survey found that women were more likely to experience sexual harassment and verbal abuse and were two times more likely to report instances of mistreatment than men. This supports data from previous research, which found higher rates of occupational stress among female doctors.
Researchers also found disparities in mistreatment based on race. While the number of respondents was too small to conduct a detailed analysis of race and ethnicity, researchers did find that mistreatment varied by race. This is also consistent with prior studies detailing the disparities in mistreatment among medical students and residents based on race and ethnicity. Since these experiences can have such a negative impact on patient care and mental well-being, researchers are urging hospitals to address these issues before they lead to burnout.