The Latest On The White House's Requests For Coronavirus Funding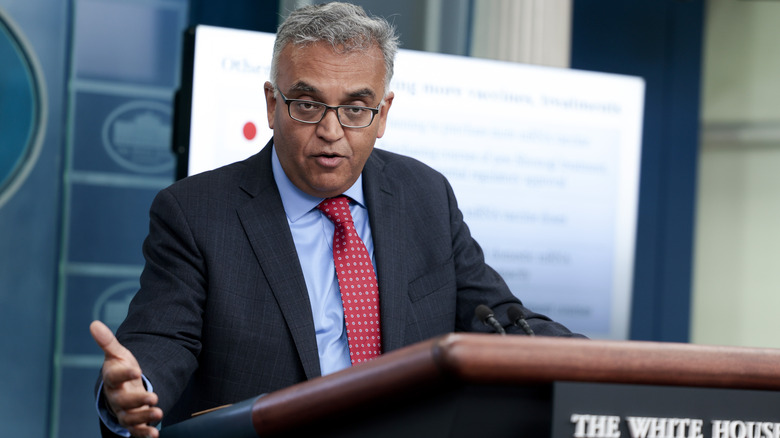 Anna Moneymaker/Getty Images
With COVID-19 cases projected to increase significantly in the fall and winter months, US health officials are sounding the alarm on the need for more congressional coronavirus funding. According to White House COVID-19 coordinator Dr. Ashish Jha, Americans are expected to become even more vulnerable to the COVID-19 pandemic if Congress doesn't approve funding for more vaccines and treatments. In an interview with the Associated Press, Jha revealed that most Americans will need additional booster shots of the COVID-19 vaccines due to waning immune protection.
As the virus continues to adapt and become more contagious, many will require added protection against COVID-19 and its many variants in order to prevent severe illness, hospitalization, and death. In fact, a whole new generation of vaccines may be necessary to help stop the spread of COVID-19. Without additional booster doses, there could be upwards of 100 million new COVID-19 infections by the end of the year. "As we get to the fall, we are all going to have a lot more vulnerability to a virus that has a lot more immune escape than even it does today and certainly than it did six months ago," Jha told the Associated Press. "That leaves a lot of us vulnerable."
More funding for vaccines could reduce future infections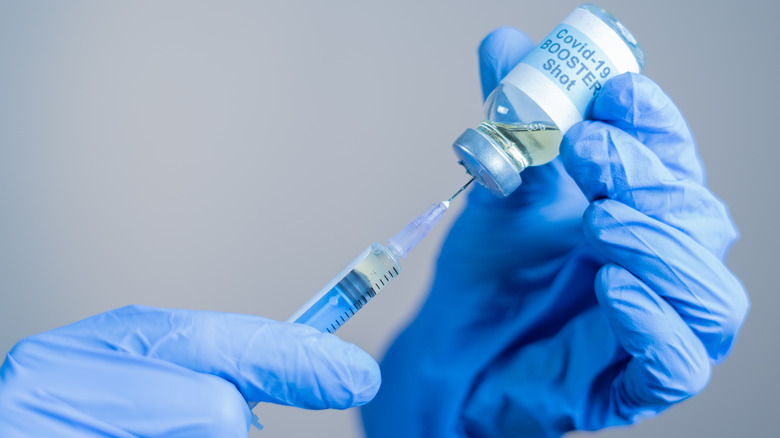 Westock Productions/Shutterstock
There have already been more than one million COVID-related deaths in the US, which is why acquiring more funding for vaccines and treatments is so urgent and important. Another major surge in cases could once again overwhelm hospitals and lead to more preventable deaths (via WebMD). With funding for new and improved vaccines, however, the number of projected infections could decrease dramatically. That's because they would provide a "much higher degree of protection against the virus."
As it stands, however, the US has officially run out of funds to purchase new batches of COVID-19 vaccines. The White House initially requested an additional $22.5 billion in COVID-19 funding in March 2022, but that number has since been dwindled down to $10 billion. According to Jha, the $10 billion proposal is the "bare minimum" needed to get through the fall and winter without experiencing another surge in deaths. However, the Senate has yet to vote on the COVID-19 spending bill, and without the support of Congress, "it can be very hard to continue to protect the American people," Jha told the Associated Press.