Does Eating Raw Meat Really Help Infertility?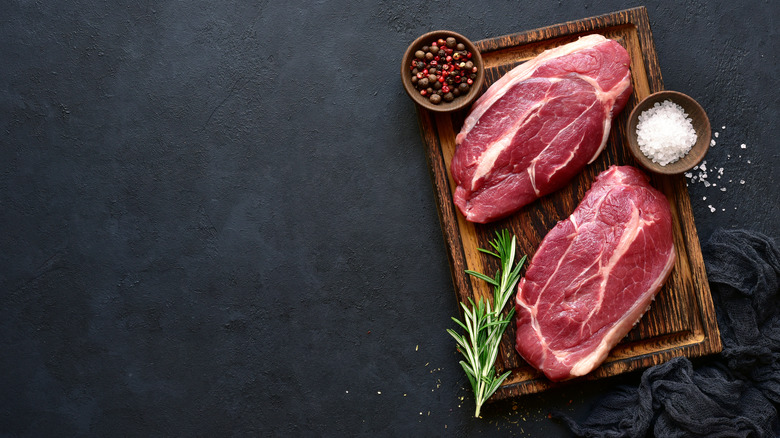 Liliya Kandrashevich/Shutterstock
In March, Heidi Montag opened up about her decision to start eating raw meat after she was spotted eating a raw bison heart in the streets of Los Angeles. According to the reality star, this unusual snack was part of a new diet she was experimenting with to help with her fertility issues (via PopSugar). At the time, Montag told People that she was trying to get pregnant and was "willing to try different things" to make that a reality.
Inspired by the carnivore diet, "The Hills" star said that bison hearts and other raw organ meats are loaded with nutrients and revealed that she has felt "incredible" since starting the diet, adding that she has experienced "a lot more energy, clarity, increased libido, and overall improvement on chronic pain I have had." According to People, Montag is hoping that this new diet will help her get pregnant. But can eating raw meat actually improve fertility?
Eating raw meat is risky and not proven to be effective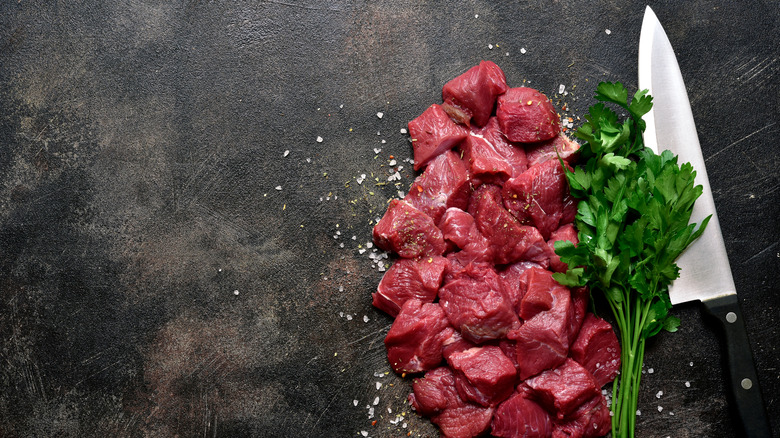 Liliya Kandrashevich/Shutterstock
While it is true that organ meats are full of nutrients, there is no evidence that eating them raw can help improve fertility. In fact, it can actually do more harm than good. According to experts interviewed by Shape, there is a huge food safety concern when it comes to eating raw meat, especially if you are trying to get pregnant. For instance, consuming raw meat can lead to food poisoning.
"Eating raw meat puts you at risk for contracting a number of food borne illnesses such as salmonella, E. coli, and other bacterial infections," Dr. Jenna Turocy, a fertility expert at the Columbia University Fertility Center, told Shape. For those who are trying to become pregnant, this can not only make you ill, but it can also potentially cause damage to an embryo. That is why anyone trying to conceive should steer clear of raw meats and fish.