Can COVID-19 Symptoms Recur After Taking Paxlovid?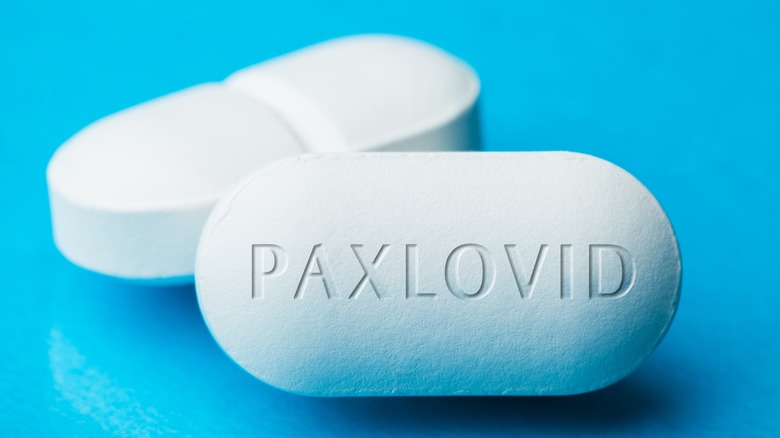 Cryptographer/Shutterstock
Paxlovid is an oral drug developed by pharmaceutical company Pfizer. The Food and Drug Administration (FDA) issued an Emergency Use Authorization (EUA) for the drug in December to be used by certain patients 12 and older that have a high risk of developing severe COVID-19. Paxlovid consists of two different drugs, nirmatrelvir and ritonavir, that are to be taken for no more than five consecutive days. Clinical trials showed that treating patients with Paxlovid reduced the risk of hospitalization or death by 88%, according to the FDA. While there may be side effects, the organization stated that the drug is so effective that the benefits outweigh the risks.
Some people are reporting rebound symptoms of COVID-19 after completing a round of the drug, however, and experts are looking for answers to questions regarding the drug's effectiveness. CBS reported that the Centers for Disease Control and Prevention is working with the National Institutes of Health to gather data from the reported cases.
Rates of reinfection are low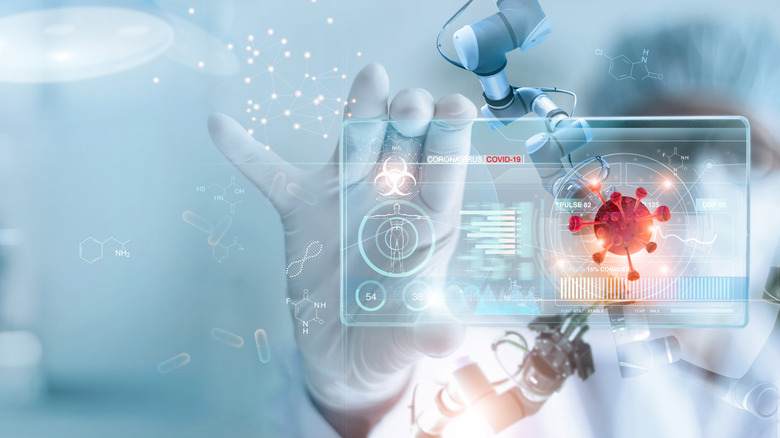 PopTika/Shutterstock
The FDA published an interview with Dr. John Farley, director of the Office of Infectious Diseases at the FDA, in which he addressed this matter. He stated that in clinical studies conducted by Pfizer, 1-2% of those treated with Paxlovid tested positive for COVID-19 after testing negative. The company pointed out that patients who took a placebo also tested positive, adding that it was unclear if the recurrence of symptoms was related to the drug. The report also highlighted that those who took Paxlovid did not have a higher rate of hospitalization or death.
Because of the low rate of reinfection, experts still recommend the drug as a treatment to prevent severe COVID-19 for some patients. That said, the Pfizer explained in a press release that Paxlovid is not approved for initial treatment for patients requiring hospitalization due to severe or critical COVID-19, nor is it approved for use as "pre-exposure or post-exposure prophylaxis for prevention of COVID-19."