Could A Latex Underwear Really Protect Against STIs?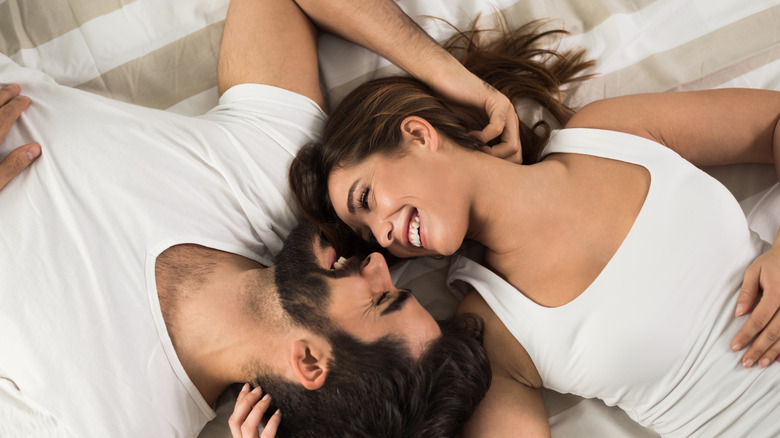 Goksi/Shutterstock
The U.S. Food and Drug Administration (FDA) recently announced that they have cleared a new type of latex underwear called Lorals for Protection as being able to help protect against sexually transmitted infections (STIs). Lorals says the underwear is meant to be worn once and discarded. They claim that it can help block bodily fluids that might contain disease-causing pathogens during sexual activities like cunnilingus and rimming. They also say the underwear is ultra-thin in order to increase pleasure.
The underwear comes in packs of four in bikini and shorties styles. They are available in US sizes 0-20, with more sizes soon to be available. The company notes that they are seamless, silky in texture, and vanilla scented. They describe them as being matte on the outside, shiny on the inside, and opaque.
Lorals, which currently retail at $25.00 per pack, are only available right now in the United States.
Lorals are like dental dams, but better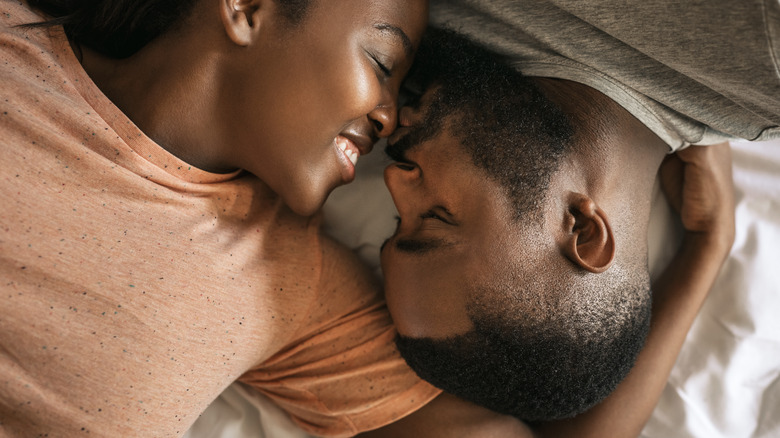 mavo/Shutterstock
Lorals says the underwear works just as well as dental dams, but they are better because they're worn like underwear. This means they don't need to be held with your hands and there's no danger they will slip out of place.
Healthline explains that a dental dam is a thin piece of latex that is held over the genital/anal area during oral sex in order to prevent direct contact with your partner's mouth. They write that dental dams are highly effective in preventing contact with fluids that might spread STIs.
The New York Times reports that human clinical trials were not required in order for Lorals to receive approval. However, the company was required to submit documentation about thickness, strength, and other measures to verify that the product is safe and will work as intended.
To use the underwear properly, Lorals says people should be aware that they are made of natural rubber latex. This means that they shouldn't be worn for a long period of time and you should only use a water- or silicone-based lubricant with them to avoid breaking down the material. Also, if you have a latex allergy, you wouldn't want to use Lorals. They suggest being careful when you put them on to avoid making any holes in them. Additionally, they recommend using a new pair each time you have sex.