Why Experts Want To Reframe Gun Violence As A Public Health Crisis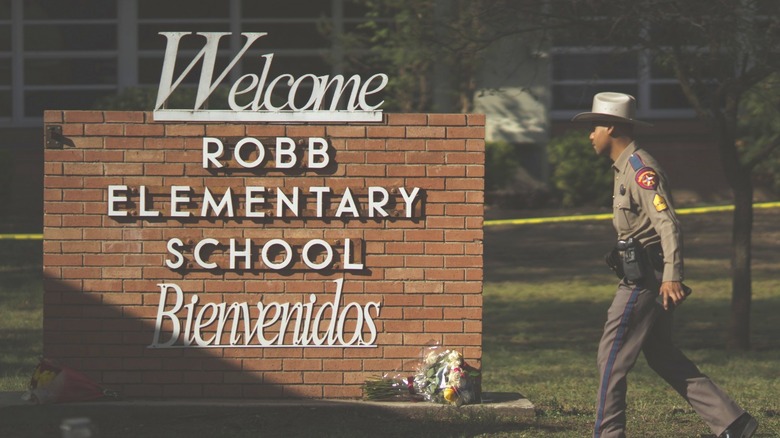 Bloomberg/Getty
Gun violence has been a part of American life for many decades, and it is once again in the spotlight in the wake of recent back-to-back tragedies. On May 14, 18-year-old Payton Gendron allegedly went on a hate-filled shooting rampage at a Buffalo, New York supermarket, killing 10 people. Out of the 13 people that were shot, 11 of them were Black. Gendron had made a generalized threat while attending high school in 2021 and was given a mental health evaluation, but was released within two days, per CNN.
Less than two weeks later on May 24, Salvador Ramos, who had only just turned 18, allegedly murdered 19 students and two adults at Robb Elementary School in Uvalde, Texas. Ramos legally purchased two assault rifles and 375 rounds of ammunition at a local gun store for his birthday. Prior to going on the shooting spree at the school, Ramos shot his grandmother in the face. Despite Ramos having no record of mental health issues, Texas Governor Greg Abbott described Ramos as a "demented person," per the New York Post.
While the fight for gun rights and guns laws remains deadlocked in the political arena, health experts are advocating for the nation to finally start addressing gun violence in the public health arena.
The action health experts say the nation needs to take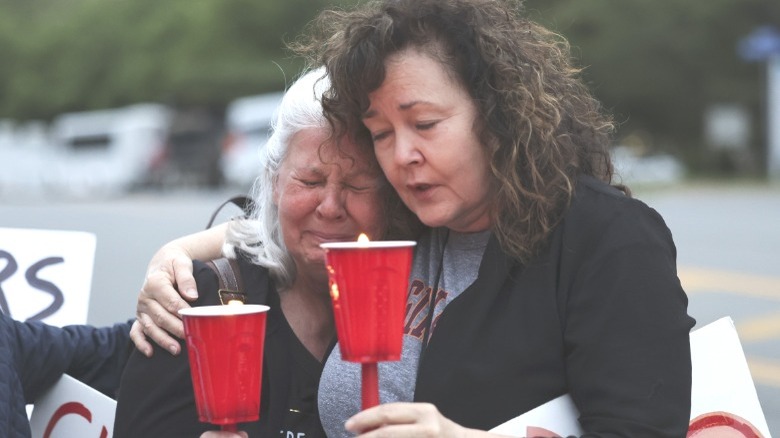 Kevin Dietsch/Getty
The shooting in Uvalde is the worst school shooting in the U.S. since the 2012 rampage at Sandy Hook Elementary in Newtown, Connecticut. While these types of large-scale shootings get press attention, the experts at Healthline note that smaller-scale gun violence is also on the rise, creating a growing American health crisis.
According to Giffords, the organization created by former Congresswoman Gabrielle Giffords, who was shot in the head outside an Arizona supermarket in 2011, 38,000 Americans die from gun violence annually. A recent report from The Johns Hopkins Center for Gun Violence Solutions puts that total even higher, stating 45,000 Americans died in 2020 from gun violence. Dr. Megan Ranney told Healthline that people need to think more about gun violence from a public health standpoint, similar to how the nation has addressed health crises such as the pandemic. Dr. Ranney added that it is time to address harm caused by firearm use through data, education, awareness campaigns, and working with community stakeholders.
However, gun violence is complex, requiring a comprehensive understanding of issues across demographics and race that also addresses nuances between different types of gun violence. Despite the challenges, Robyn Thomas, executive director at the Giffords Law Center, told Healthline that now is time for the nation to act and approach "gun violence as a public health crisis, as an epidemic."