Why Researchers Suggest Prescription Time Limits Could Combat Opioid Misuse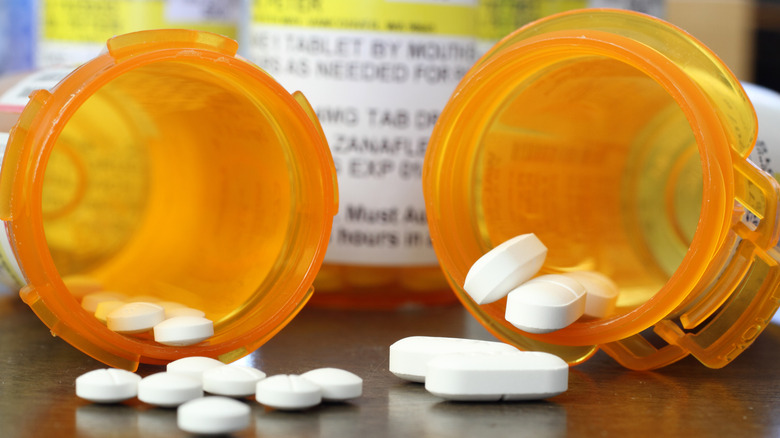 Peter Kim/Shutterstock
Delayed dispensing of opioid prescriptions may contribute to opioid misuse, according to a new study published in JAMA Network Open. Researchers from the University of Michigan studied the amount of time it took patients in the U.S. to fill opioid prescriptions from the date that dentists and surgeons originally prescribed them in 2019 (via Medical Economics). The study's findings revealed that 1% of all opioid prescriptions were filled more than a month after they were originally issued, indicating that they could have been used for purposes other than treating physical pain following a surgery or dental operation.
Experts say this is a form of opioid prescription misuse, which could potentially increase the risk of opioid overdose. While 1% is a relatively low percentage, it still accounts for nearly 195,000 delayed opioid prescriptions, which would translate to 260,000 prescriptions per year if all types of surgical and opioid prescriptions in the country were included.
Time limits could reduce delayed dispensing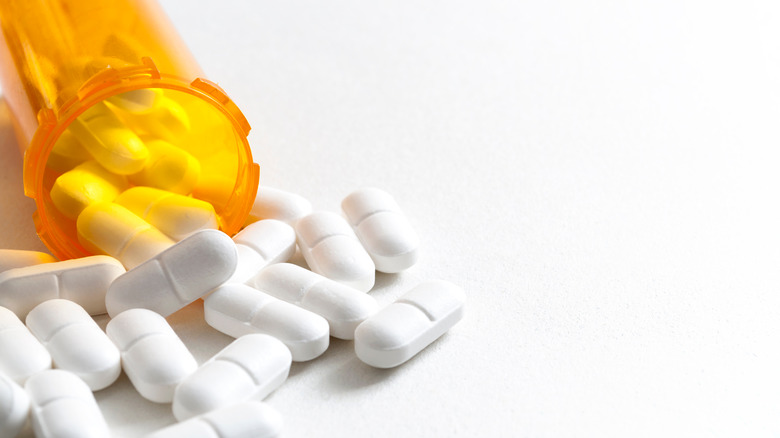 Victor Moussa/Shutterstock
According to researchers, however, state laws on expirations for controlled substance prescriptions may be partially to blame for this discrepancy. In fact, at least 18 states in 2019 allowed prescriptions for Schedule II opioids to be filled up to six months after they were originally written, while eight states permitted opioids to be dispensed up to a year after they were initially prescribed (via University of Michigan). Lead study author Dr. Kao-Ping Chua, a pediatrician and member of the Susan B. Meister Child Health Evaluation and Research (CHEAR) Center, says that this is "perplexing," but suggests that stricter state laws could help prevent or reduce opioid misuse related to delayed dispensing.
In fact, the study found that the state of Minnesota saw a drop in delayed dispensing following the passage of a 2019 law that prohibited opioid prescriptions from being filled 30 days after they were first issued. As a result, researchers recommend implementing laws in states across the country that essentially limit the window of time that opioid prescriptions can be dispensed for people with acute (as opposed to chronic) pain. They also recommend that doctors include instructions limiting the amount of time that opioid prescriptions can be filled.