How The New COVID Vaccine, Novavax, Is Different From The Rest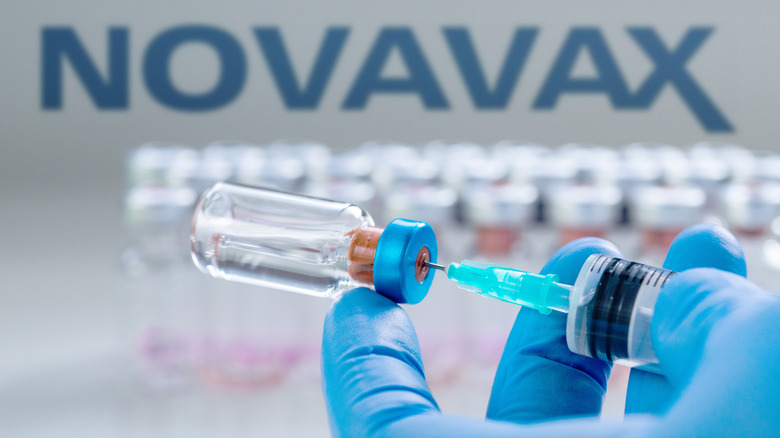 Melinda Nagy/Shutterstock
Advisors to the U.S. Food and Drug Administration (FDA) voted in favor of authorizing the Novavax COVID-19 vaccine on Tuesday, June 7, for emergency use in adults, according to CNN. The FDA's Vaccines and Related Biological Products Advisory Committee overwhelmingly voted "yes" when asked if the benefits of the two-dose Novavax vaccine outweighed any potential risks in people 18 and older. Now that the independent committee has made its recommendation, the FDA will decide whether or not to authorize the vaccine for emergency use and make it available to the public.
If approved, the Novavax vaccine will be the fourth COVID-19 vaccine authorized in the United States, reports CNN. This comes nearly six months after Novavax first submitted a request to the FDA to approve the vaccine for emergency use in January after two clinical trials revealed that the vaccine had a "reassuring safety profile" and an efficacy rate of 90%. In a statement on Tuesday, Novavax CEO and president, Stanley Erck, said that the advisory committee's recommendation "acknowledges the strength of our data and the importance of a protein-based COVID-19 vaccine developed using an innovative approach to traditional vaccine technology."
Novavax is a protein-based vaccine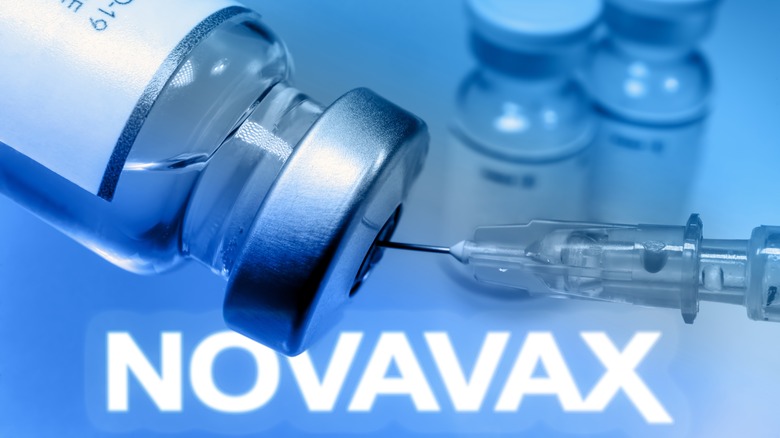 Gennaro Leonardi Photos/Shutterstock
Unlike the other three available COVID-19 vaccines, Novavax is a protein-based vaccine, making it more traditional than the technology used in the mRNA and viral-vector shots from Pfizer-BioNTech, Moderna, and Johnson & Johnson (via NBC News). Protein-based vaccines contain fragments of protein from a virus that help trigger immunity against it and have long been used to protect people from shingles, hepatitis B, and other viral infections.
Because of this, FDA officials believe that the Novavax vaccine might appeal to those who are still unvaccinated and remain hesitant about the currently available COVID-19 vaccines. "Having a protein-based alternative may be more comfortable for some in terms of their acceptance of vaccines," Dr. Peter Marks, the director of the FDA's Center for Biologics Evaluation and Research, said at the advisory committee meeting on Tuesday, per NBC News. According to the Centers for Disease Control and Prevention (CDC), 22% of eligible children and adults have still not yet received a dose of any of the COVID-19 vaccines.
However, some experts are questioning whether or not the Novavax vaccine will really have much of an impact on people who are still vaccine-hesitant. Dr. Arthur Reingold, a committee member and division head of epidemiology and biostatistics at the University of California, Berkeley's School of Public Health, told NBC News that he's skeptical about how many vaccine-hesitant Americans are going to suddenly be "convinced that this is better for them than the vaccines that are currently available."