What We Know So Far About Dr. Anthony Fauci Testing Positive For COVID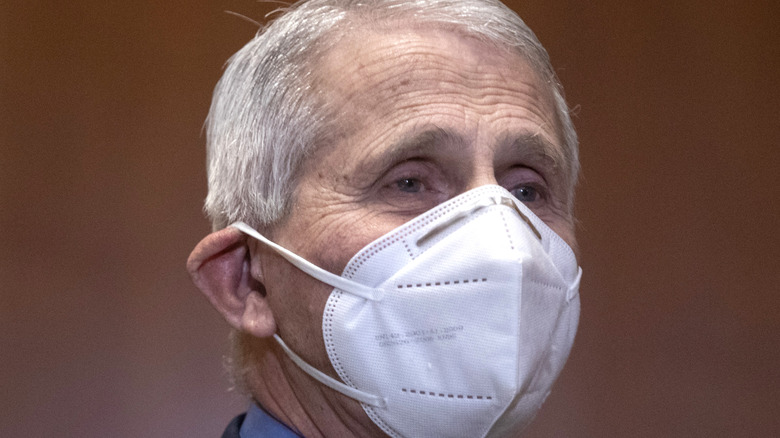 Pool/Getty Images
For more than two years, the world has monitored the state of the COVID-19 pandemic and its impact. According to CNN, the virus has now reached top doctor Dr. Anthony Fauci, the director of the National Institute of Allergy and Infectious Diseases and President Biden's chief medical adviser. Dr. Fauci tested positive for COVID-19 after receiving full vaccination and two booster shots. He is reportedly experiencing mild symptoms.
In a statement released by the National Institutes of Health (NIH), a spokesperson said, "Dr. Fauci will isolate and continue to work from his home. He has not recently been in close contact with President Biden or other senior government officials."
Dr. Fauci is 81 years old, a vulnerable and at-risk age group for the coronavirus. He tested positive after taking a rapid antigen test (per ABC News). A spokesperson from his office says he is taking Paxlovid, an antiviral treatment to combat the virus. Dr. Fauci had reportedly never tested positive for COVID-19 until June 2022.
Will his diagnosis impact his job?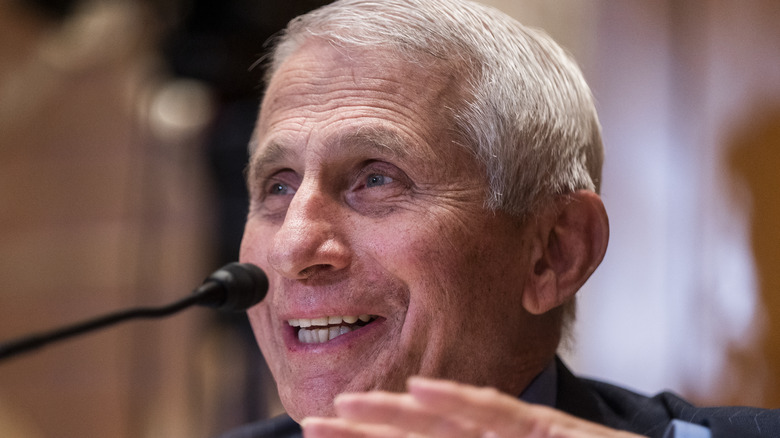 Pool/Getty Images
According to the Associated Press, Dr. Fauci is following public health guidelines and advice from his doctor. The NIH says he will return to work once he tests negative for COVID-19.
Dr. Fauci plays a significant role in leadership as President Biden's chief medical advisor and the director of the National Institute of Allergy and Infectious Diseases. He was also a member of the White House coronavirus task force under former President Trump. Dr. Fauci was reportedly scheduled to testify before the Senate Health Committee on Thursday, June 16 (via ABC News). After his COVID diagnosis, Dr. Fauci made plans to virtually testify on the federal response to the pandemic.
Dr. Fauci has been a public figure for the pandemic response since it officially began in March 2020. He's promoted mitigation efforts like social distancing, mask-wearing, and the effectiveness of vaccines (per CNBC).
COVID cases are reportedly surging in the United States again due to the highly contagious Omicron variant. According to data from Johns Hopkins University, the daily average of new cases has been over 100,000 since the end of May 2022.