CrossFit Athlete Kelsea Hellyar Talks Mixing Fitness And Business With Constantly Varied Gear - Exclusive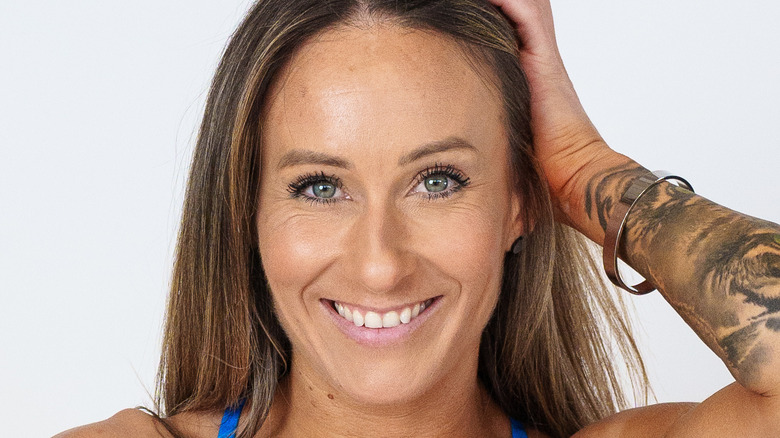 Ben Mui Constantly Varied Gear
Fitness has always been a major part of Kelsea Hellyar's life. When she was in school, she was always competing in one sport or another. When she got older, she remained a fitness junkie but missed the competition of school sports until she found CrossFit.
Soon after she started CrossFit, she began competing — and not long after that, she went pro. Though she still had a day job, her passion for working out and competing was starting to take over her professional life as well as her personal life. She finally quit that day job and made fitness her entire career when joined her brother-in-law's fitness gear brand, Constantly Varied Gear (CVG).
She helped her brother-in-law and her sister turn the company into a community by connecting with people who were tired of the typical fitness narrative and looking for a more inclusive, anti-diet culture fitness community. The community Hellyar built is now more than 80,000 people strong, and CVG is thriving in a way she never imagined possible.
In an exclusive interview with Health Digest, Hellyar explained how she combines fitness with business and what CVG is working on in 2022 and beyond.
Turning a side hustle into a career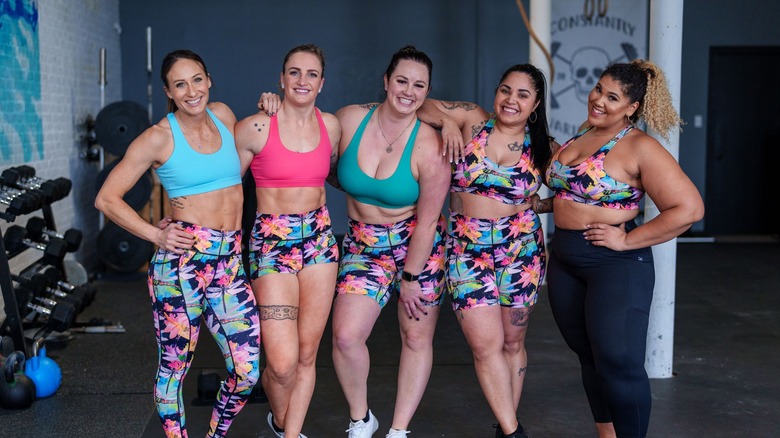 Ben Mui Constantly Varied Gear
When Kelsea Hellyar started working at Constantly Varied Gear, she was still a full-time social worker, and CVG was just a side hustle. She and her sister came up with the idea of starting a Facebook group for the company so they could do product giveaways and promote their gear in free workout videos. Hellyar spent most of her lunch breaks from her real job recording workout videos for her side job.
"I had no idea if anyone would even do them, but I thought more people should have access to free workouts," she explained.
As it turned out, people were definitely into the workout videos. They were also excited about a fitness community that wasn't based around dieting, misinformation, or trying to fit a particular aesthetic. The community grew faster than anyone expected, and Hellyar and her sister spent more and more time managing the online group. Because Hellyar believed in CVG's mission — fostering a healthy fitness community and creating gear for all kinds of bodies — she eventually quit her job and joined the company full-time as its Chief Brand Officer and a fitness coach.
Continuing the mission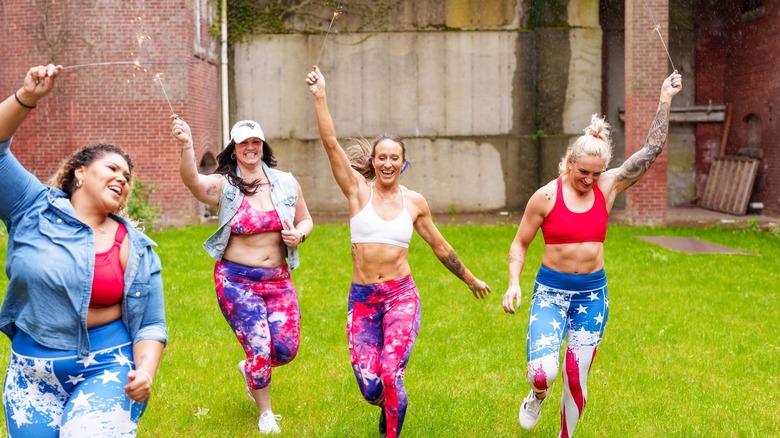 Ben Mui Constantly Varied Gear
One of the cornerstones of Constantly Varied Gear is creating a space where people don't feel like they have to change their bodies to belong in the fitness world. As Kelsea Hellyar pointed out, "Strong, capable, and healthy bodies come in so many different shapes and sizes," and CVG is committed to including those different shapes and sizes. To that end, the company has expanded its offerings to include plus sizes.
CVG is also creating that space by expanding their community through its free app, fitness coaching, and the Thick Thighs Save Lives podcast. The podcast, which is hosted by Hellyar and her sister — fellow CrossFit athlete and business partner Rachel Arruda — focuses on the topics that people in the community are grappling with "from diet culture to mental health," as Hellyar put it. Hellyar and Arruda chat about everything from running tips to nutrition to the signs of overtraining, sometimes with each other and sometimes with other pro athletes like ultrarunner Mirna Valerio and "American Ninja Warrior" star Jessie Graff.
As the company continues to grow, Hellyar stressed that the focus will always be on the people in the CVG community and how CVG can help them achieve their fitness goals in a healthy and happy way.
To shop or learn more about CVG, click here.