Celebrity Trainer Erin Oprea Shares The Best Leg Exercise You Can Do At Your Desk - Exclusive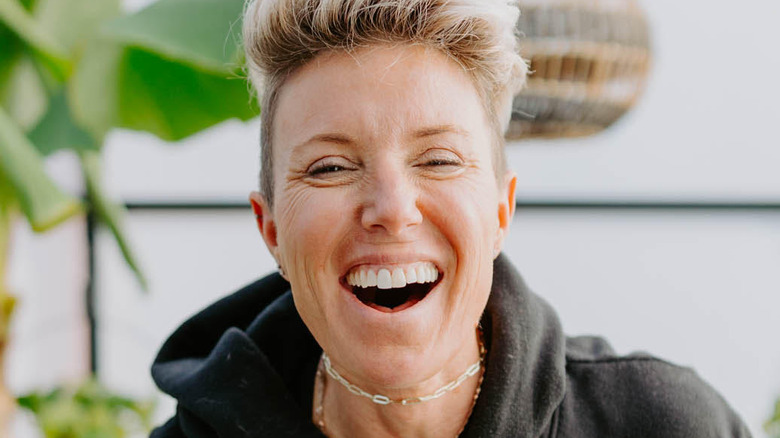 Allie Chambers
If you're hoping to get toned legs like your favorite stars, it's crucial that you dedicate time each day to working out. "Legs should be done two times per week," celebrity trainer Erin Oprea said during an exclusive interview with Health Digest. She suggests focusing first on quads and then on your hamstrings to create the same sculpted legs just like her celebrity clients.
Sure, we all want legs that look just like Jana Kramer or Kelsea Ballerini. However, let's be honest: At the end of a long day at the office, it never seems easy to get yourself in the mood for motion. Sitting at a desk all day certainly doesn't help — but what if the "Trainer to the Stars" told you that you could easily get a workout in while sitting at your desk?
During our interview, Oprea explained exactly how we can make the most of our work(out) days.
Working out at work can be easier than it sounds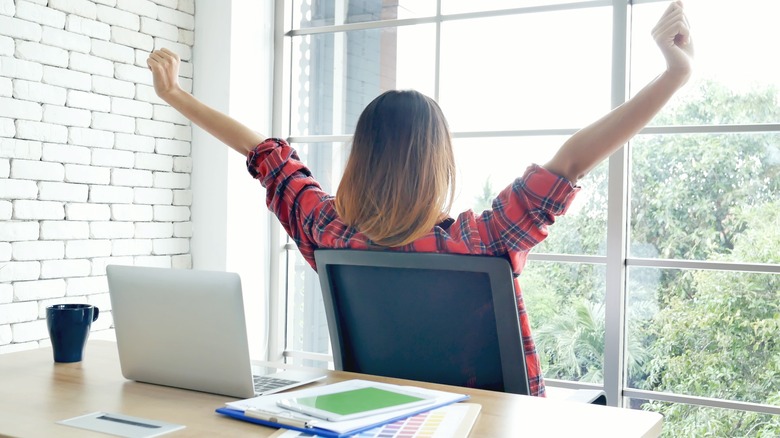 afotostock/Shutterstock
To get your legs in tip top shape for summertime, there's a desk exercise that Erin Oprea recommends doing (while easily being able to answer all of your emails, too). "Take [your] legs straight out, make tiny bends in your knee, then engage that leg severely to get that good quad burn," she recommended to Health Digest. "Continue those pulses for a good blood flow mini workout at your desk!"
You can also obtain your dream legs before the workday even begins (but we don't necessarily mean by doing a morning workout). Before you begin your morning commute, make sure to pack plenty of proteins in your lunchbox. "You need to make sure you're taking in enough protein to make those Pretty Muscles," Oprea told us.
Who knew getting legs like the stars could be so easy?
For more content from celebrity trainer Erin Oprea, download her Pretty Muscles app here.