The FDA Has A New Guide For Dietary Supplements. Here's How To Use It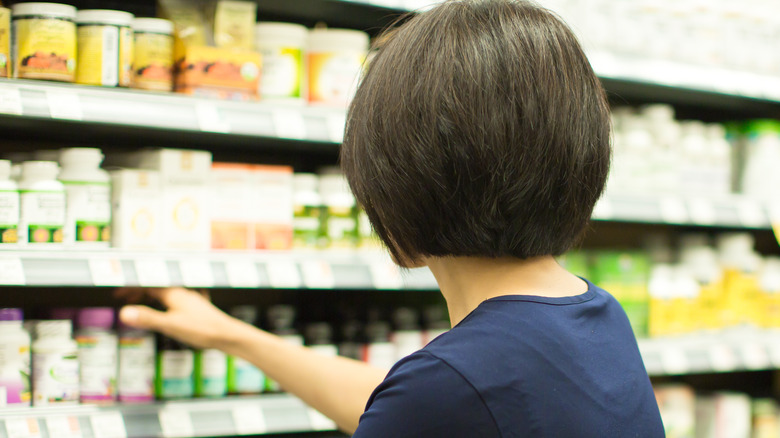 Life and Times/Shutterstock
Surveying the supplement aisle at any store can be overwhelming. While it may seem that products are safe because they are on store shelves, that may not always be the case. In fact, many consumers may not know that the U.S. Food and Drug Administration (FDA) doesn't approve supplements for safety or effectiveness before they become available to the public. Rather, companies are expected to make safe products and provide honest claims on labels. For this reason, consumers need to be educated when it comes to purchasing any supplements (via FDA).
To help consumers make informed decisions, the FDA has issued a new set of guidelines for buying and using supplements. The organization teamed up with the American Medical Association (AMA) to develop materials for healthcare professionals to help them understand the supplement market. In addition, the FDA released a curriculum for teachers to use in high school classes to educate students.
Be your own advocate as a consumer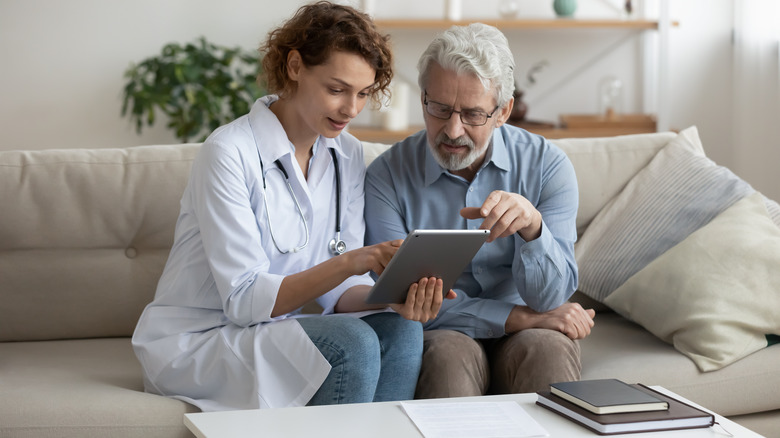 Fizkes/Shutterstock
The FDA initiative includes several sections that help consumers become their own advocates. One helps them understand supplements, and it discusses the risks involved when taking supplements, as some may have adverse reactions. In addition, it is important to pay attention to how products are labeled. Consumers are encouraged to do their own research and talk with their doctor before taking supplements. They should also be wary of any products that claim to be totally safe or advertised to cure, treat, reduce, or prevent any diseases or conditions. Consumers are advised to notify the FDA of any adverse reactions they may experience with a supplement. These can include itching, rashes, diarrhea, joint pain, fatigue, mood changes, low blood pressure, and urine or stool changes.
Also included in the information is a section on how the FDA protects consumers through regular inspections at supplement facilities to ensure they meet manufacturing and labeling requirements. They monitor information from consumers and professionals and take action when a product is found to be either unsafe or not in compliance with requirements.