Speech Pathologist Marta Korytkowska On How Ramsay Hunt Might Affect Justin Bieber's Career - Exclusive
Justin Bieber should have been on stage this month performing for legions of fans who bought tickets for his "Justice" world tour. But instead, the rest of his concert dates have been postponed, with the pop star letting the world know he is battling a scary health condition (via Deadline).
In a video posted to his Instagram, the singer disclosed he was diagnosed with Ramsay Hunt syndrome, which is brought on by the virus that causes chickenpox and shingles and causes nerves in the face to become irritated and painful. In Bieber's case, the condition caused one side of his face to become paralyzed. He shared that due to the symptoms he is experiencing, performing is out of the question. Instead, the star announced he would be taking time off to rest and recover so he could return to entertaining his fans.
In an exclusive interview with Marta Korytkowska, M.S., SLP-CCC, a speech-language pathologist at Sacred Heart University in Connecticut, Health Digest learned more about what Bieber's recovery might look like and what his diagnosis of Ramsay Hunt syndrome ultimately means for his career.
Justin Bieber's speech and singing ability is impacted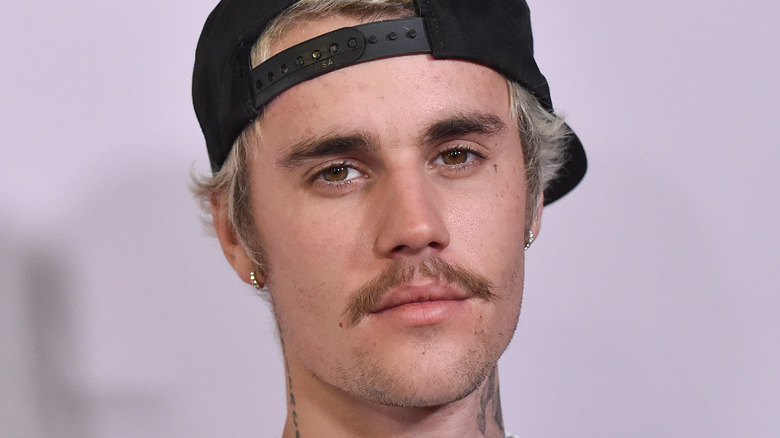 DFree/Shutterstock
As speech pathologist Marta Korytkowska explained to Health Digest, the type of facial paralysis associated with Ramsay Hunt impacts daily functioning, specifically with speech and swallowing. "In the former, facial paralysis results in the inability to move certain articulators — structures we need for speech production — namely, the lips," she told us.
But Justin Bieber makes his money as a singer. If he would have challenges with speaking, what about performing one of his many hit songs? As Korytkowska noted, "Speech is a complicated act that requires complex, precise and timely movements of the articulators needed for clear and easily-understood speech. One can imagine that this is even more crucial in singing."
The good news is that with the help of a speech-language pathologist, improvement is possible. Bieber is also working on home exercises to aid in his recovery, according to his Instagram post.
Justin Bieber may be able to resume his career but the timeline is unknown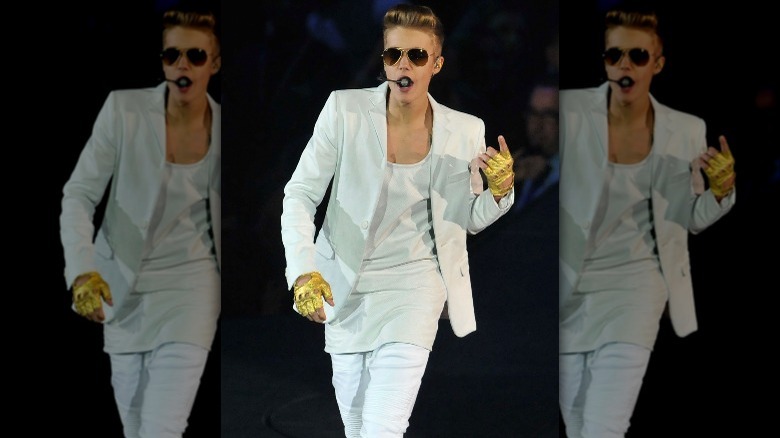 Jim Dyson/Getty Images
While Marta Korytkowska did not work with Justin Bieber personally, she had several observations to share after seeing his Instagram video that lend insight into what setbacks he may be facing with his career, as well as his prognosis.
​"Bieber shows the lack of eyelid movement, nostril flare and complete paralysis of his face," she told Health Digest. "If you listen carefully, his speech is distorted and slightly imprecise. You can see a lack of a nasolabial fold. Moreover, you can see the contrast between the right and left side of his face, where there is significant asymmetry."
Korytkowska also noted that only one side of the star's face moves while speaking and seems to be pulling the other side. "In terms of career and impact, the time that it will take someone to recover is unknown," she added, going on to confirm that the singer certainly relies on his articulators to perform.
Ultimately, Korytkowska can't predict exactly when and if Bieber will fully recover, but said it is certainly possible that he will be able to continue in his career at some point.
View Marta Korytkowska's bio page on the Sacred Heart University website to learn more about her expertise in the field.