Neuropsychologist Dr. Sanam Hafeez On Why We May Grieve The Roe V. Wade Overturn - Exclusive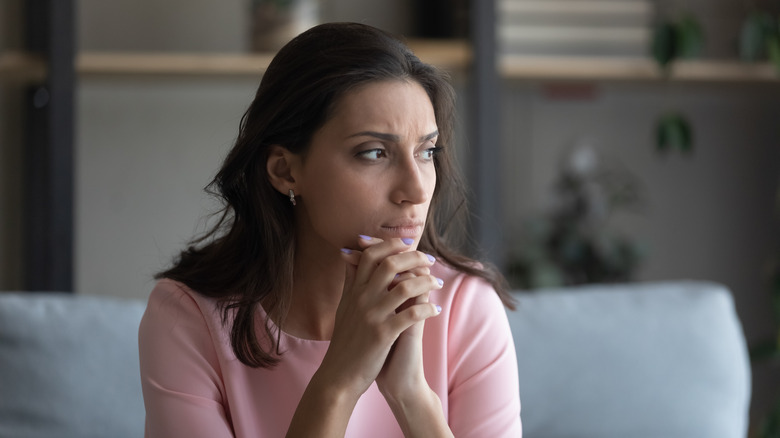 fizkes/Shutterstock
On Friday, the Supreme Court of the United States overturned Roe v. Wade, reversing the decision that pregnant people have the constitutional right to have a first-trimester abortion (via AP News). The decision left abortion laws to the states, 23 of which, according to CBS News, have already implemented or plan to implement abortion restrictions. If you feel a sense of grief or loss over this decision, you're not alone. Health Digest spoke with Dr. Sanam Hafeez, an NYC Neuropsychologist, about this topic. She's also the founder and Clinical Director of Comprehensive Consultation Psychological Services, P.C., a neuropsychological, developmental, and educational center in Manhattan and Queens.
According to Dr. Hafeez, if an individual is personally connected to a decision that affects them, they will probably feel grief about it. "For example, if a woman experienced an abortion herself, had a child who had one, or someone has been an advocate for women's rights, this will likely have a more significant impact than someone who has not had reason to give Roe v. Wade much thought," explained Dr. Hafeez. Grief is felt when someone has a loss in their life, and overturning Roe v. Wade is viewed as a loss of human rights by millions of women. "The loss of an individual's human rights can cause people to feel sad for themselves, loved ones who may be affected in the future and sorrow for what was fought decades ago, and is now overturned," said Dr. Hafeez.
Roe v. Wade affects more than abortion rights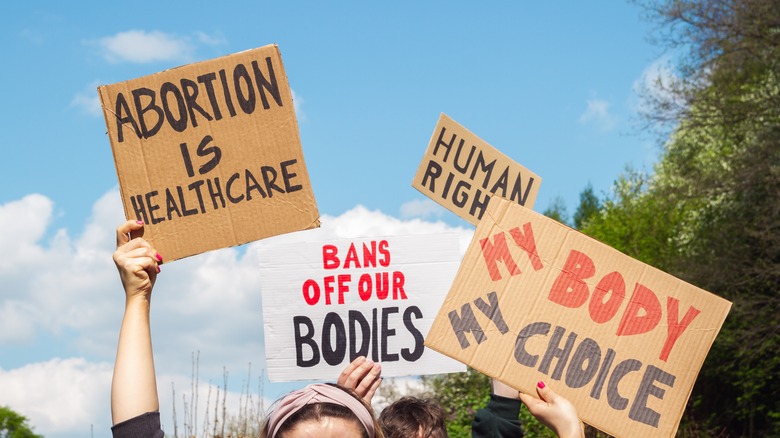 Longfin Media/Shutterstock
While all men can feel personally connected to abortion policies, many gay men are also concerned about the precedent that overturning Roe v. Wade set if the Supreme Court chooses to readdress other rights. Many "fear that if our country could be 'set back' to a time in the early 70's when abortion was last illegal, then their rights to marry and have children could be taken away as well," said Dr. Hafeez.
The emotions you are feeling right now may be similar to how you felt after losing a person or pet. "People may experience sadness, depression, hopelessness, fear, and anger," noted Dr. Hafeez. Over half of the country is on track to ban abortion soon. "This represents a void for people who always thought that in 2022 the choice (if they became pregnant) was theirs to make," explained Dr. Hafeez. Even if you have no personal connections or experiences with abortion, it is also normal to grieve for the rights that may be lost in the future, including same-sex marriage, LGBTQ+ rights, and gender-changing operations.
Dr. Sanam Hafeez PsyD addresses some of today's common issues such as body image, social media addiction, relationships, workplace stress, parenting, psychopathology, post-traumatic stress disorder (PTSD), learning disabilities, attention and memory problems, and abuse. She often shares her credible expertise to various news outlets in New York City and frequently appears on CNN and Dr.Oz. Connect with her via Instagram @drsanamhafeez or www.comprehendthemind.com.