The COVID Booster Formulation Is Evolving. Here's How It Could Be Different By The Fall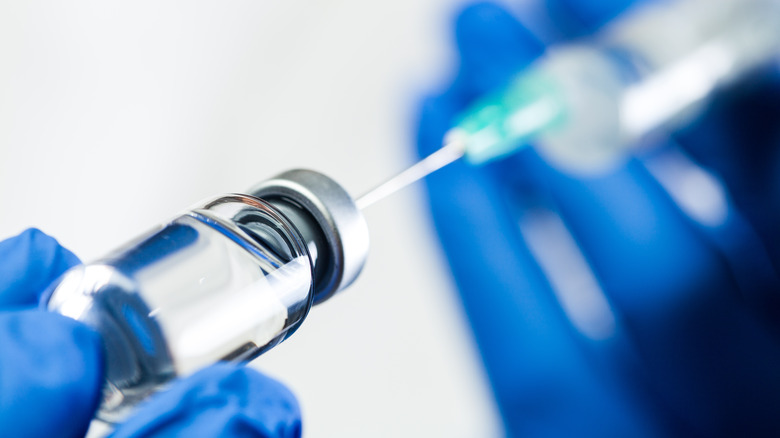 Cryptographer/Shutterstock
Since COVID-19 first appeared in December 2019, several variants and subvariants have emerged. Of those, the Omicron subvariant is milder than other variants, despite spreading more easily. Omicron caused a record number of cases when it first emerged, but it is less likely to result in hospitalization and death. Symptoms can vary depending on vaccination status, previous infections, health conditions, and age (via Yale Medicine).
According to the Centers for Disease Control and Prevention (CDC), 53.6% of the cases of COVID-19 in the U.S. are the result of omicron variants, which appear to be on the rise as other variants subside. This information has many wondering if COVID-19 vaccines are as effective as they could be against Omicron. The truth is that experts don't really know. Epidemiologist Nathan Grubaugh explained to Yale Medicine that experts don't know how the mutations work together. With this in mind, some believe that vaccines and booster shots should be updated accordingly.
Boosters could target omicron variants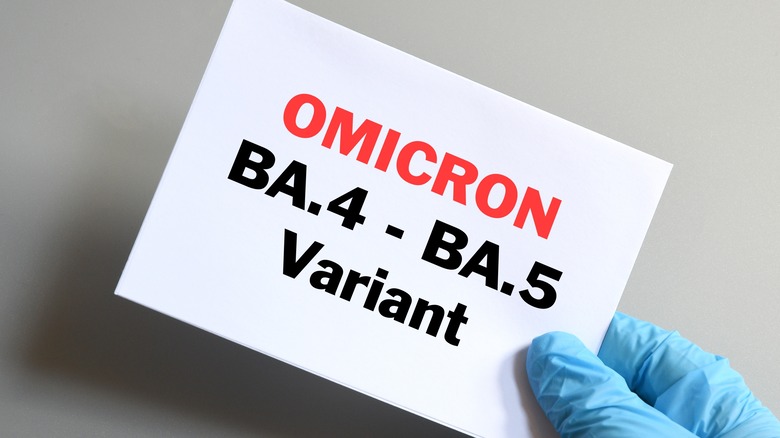 Mau47/Shutterstock
As a response to the threat of COVID-19 variants, the Food and Drug Administration (FDA) advised manufacturers to update their vaccine boosters to target them following an advisory committee meeting on June 28. Specifically, the panel advised vaccine makers to include components aimed at the omicron BA.4/5 spike proteins in time for fall 2022. It also recommended manufacturers eventually include a vaccine that targets both the original COVID-19 strain and the omicron variant.
Dr. Peter Marks, director of the Center for Biologics Evaluation and Research at the FDA, explained that while the current vaccines reduce hospitalization and death, observational studies showed that the effectiveness of these vaccines and boosters wane over time — especially against variants. He also stated that it is "critical" that vaccine boosters provide protection against any variants to prevent severe consequences of COVID-19.
Healthline reported that vaccine manufacturers claim updated boosters could be available by October 2022. Pfizer-BioNTech and Moderna are already conducting trials that target omicron and other variants, and the FDA will review data when it becomes available.