Should You Continue Taking Extra Safety Precautions Against COVID-19?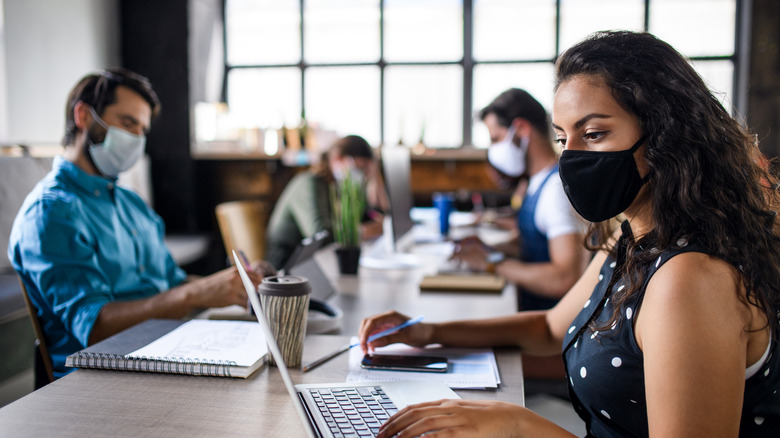 Halfpoint/Shutterstock
The COVID-19 pandemic has been raging for over two years now, and many people feel ready to move on with their lives. While health experts don't think it's necessary to stay home all the time, they do recommend certain safety precautions if you want to avoid being infected or reinfected with COVID. According to the Centers for Disease Control and Prevention, COVID cases are currently rising with the omicron subvariants BA.4 and BA.5 making up more than 70% of the cases.
"The good news is that the vaccines and boosters continue to provide excellent protection against severe disease," said CNN Medical Analyst Dr. Leana Wen, an emergency physician and professor of health policy and management at the George Washington University Milken Institute School of Public Health (via CNN). "However, we also know that immunity wanes over time, and there does appear to be some immune (evasion) with BA.4 and BA.5 in particular. That means people who are vaccinated and boosted are unlikely to become severely ill if they contract Covid-19, but they could still become infected."
How to protect yourself against the new COVID-19 subvariants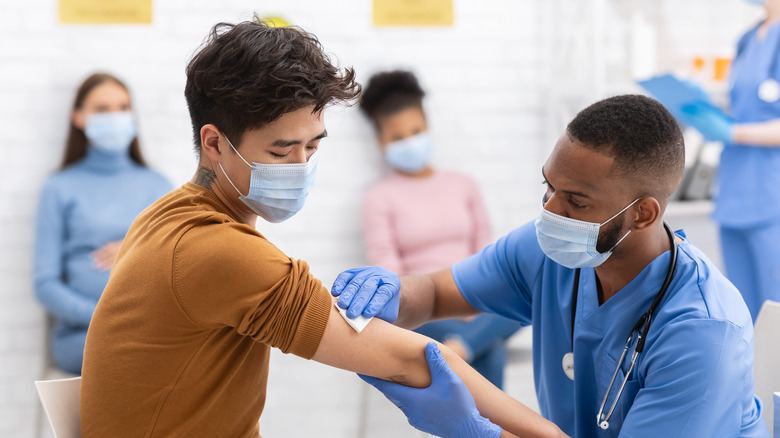 Prostock-studio/Shutterstock
The omicron subvariant BA.5 is currently the most contagious and dominant strain of the COVID-19 virus. While this subvariant seems to be particularly good at evading vaccine protection, experts still believe that the best way to protect yourself from severe illness is to get vaccinated and boosted (via Yale Medicine). Not only do vaccines protect you, but they also make it more difficult for the virus to mutate and become better at evading vaccines.
Wearing a high-quality N95 mask while indoors or in crowded areas can also decrease your risk of becoming infected with COVID-19 (via CNN). You can also continue to practice social distancing by keeping at least six feet away from others, washing your hands often, and avoiding touching your face. These measures are especially important if you are not yet vaccinated. While experts don't believe everyone needs to stay home all the time, especially if they are vaccinated, they encourage people who are putting themselves in high-risk situations, like crowded indoor spaces, to take precautions if they want to avoid getting COVID.