Kristin Chenoweth On Why She Used To Hide Her Migraines - Exclusive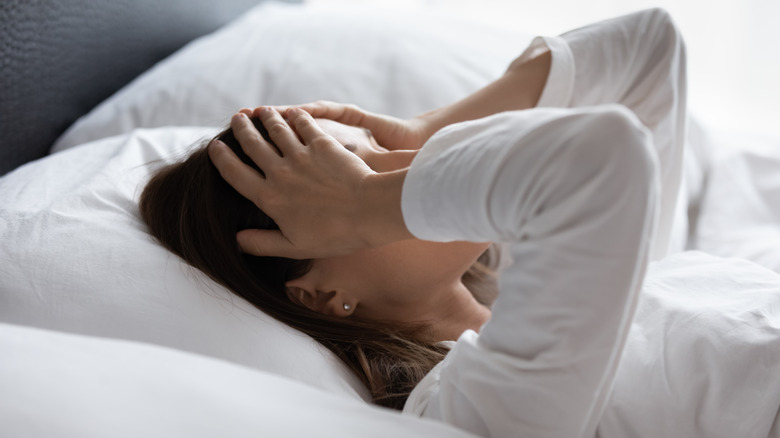 fizkes/Shutterstock
Chronic migraine is a debilitating disease associated with 15 or more headache days a month, and it affects upwards of 3.3 million Americans. One of the many people suffering from this disease is the Emmy and Tony award-winning actress and singer Kristin Chenoweth. Over her impressive career in theater, TV, and film, Chenoweth has become famous for her voice and presence — she's best known for roles such as Glinda in "Wicked," Olive Snook in "Pushing Daisies," and Mildred Layton in "Schmigadoon!" But while she was accomplishing so much in her career, Chenoweth was dealing with chronic migraine behind the scenes.
The actress recently partnered with AbbVie for the Center Stage with Chronic Migraine program to share her story and empower others to put their health first by seeking treatment for chronic migraine. Chenoweth put her health first by working with her doctor to find a treatment that helped reduce her headaches with BOTOX for chronic migraine. Though she's now sharing her experience, Chenoweth used to do her best to hide her migraines. During an exclusive interview, she discussed her journey from when her migraines started to now and why she used to keep her pain hidden.
She didn't want to be viewed as weak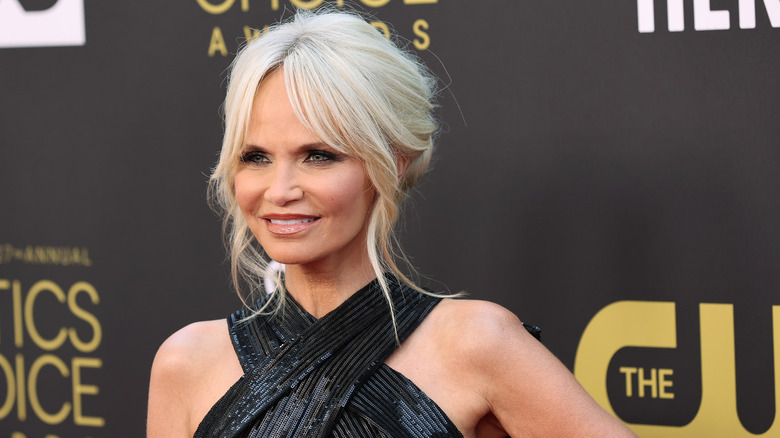 Amy Sussman/Getty Images
Kristin Chenoweth began suffering from migraines when she was only 25. As a performer, she was frequently expected to push through the pain while on stage. "I know a lot of people who do that in their jobs. They try to push through it with chronic migraine, and then they go home, and they're sick. Sometimes you cannot push through it," Chenoweth said. 
But despite how much she struggled, very few people knew how much pain she was in. "I kept quiet because I didn't want to be viewed as weak. There's this stigma with 'just having a headache.' This is not a headache — this is a horrible, painful thing," Chenoweth said.
Though she did tell a few of her coworkers, for the most part, Chenoweth downplayed her pain or kept it to herself while at work. She worried about how people might view her and feared that it could ruin opportunities for her. "I didn't want it to affect my career. I didn't want to not get jobs because of it. I didn't want insurance companies with movie companies to look at me like, 'Hmm, she's got this thing.' I shrank," she said.
'No more shrinking'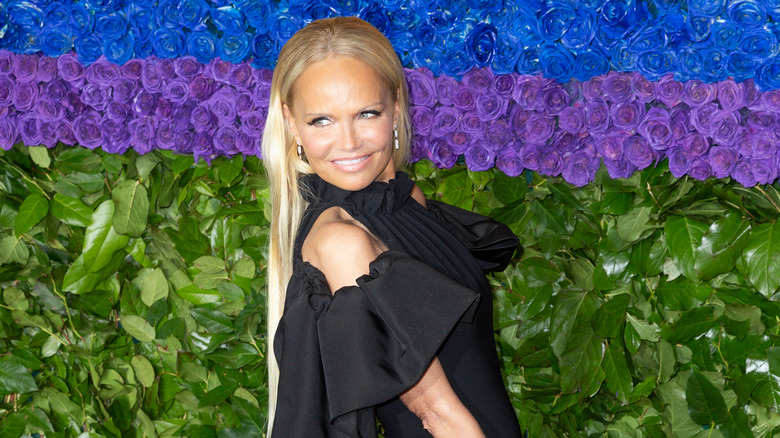 lev radin/Shutterstock
After years of struggling behind the scenes, Kristin Chenoweth finally found a treatment that helps decrease her migraine days with BOTOX for chronic migraine. Now, she's sharing her story with the hopes of empowering others dealing with chronic migraine. "This has been a real-life thing. [I'm] able to now be free to talk with you about it and not shrink ... I want to be able to empower others. I love to mentor. It's a big thing in my life," Chenoweth said.
Opening up about her journey was a big change that the actress is starting to embrace. "We're learning a lot from your generation about not shrinking when there's pain or injury but talking about it," Chenoweth said. Both in her partnership with AbbVie and her career, Chenoweth has become more honest about her struggles. She said she's learned to tell her coworkers about it so they know she may get a migraine while working. Instead of hiding it, she's now using her platform to speak about chronic migraine and connect with others. 
"No more shrinking," Chenoweth said. "Because guess what? If you live, you got crap. It might not be this thing, but you got stuff — everybody I know has stuff. Why do I have to hide?"
For more information on Center Stage with Chronic Migraine and safety information for Botox treatment, visit botoxchronicmigraine.com/centerstagewithcm.