Otolaryngologist Dr. David Godin Shares His Expertise On Craniofacial Conditions - Exclusive Interview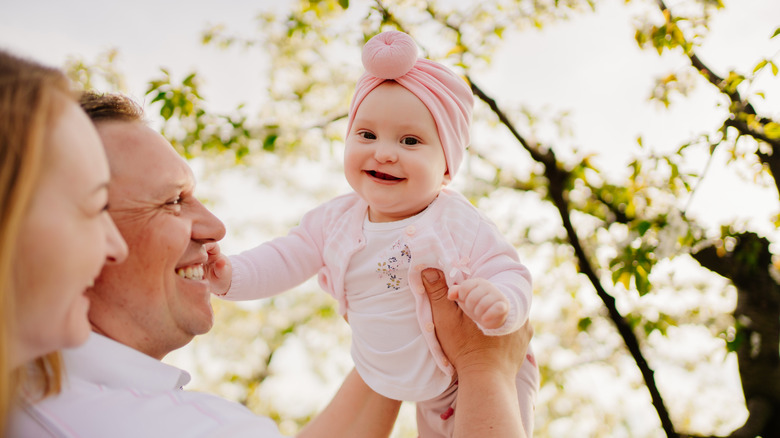 Andrey Sayfutdinov/Shutterstock
With July being National Cleft and Craniofacial Awareness and Prevention Month, it's the perfect time to shine a spotlight on the many resources available for babies and families who are coping with a diagnosis of a craniofacial disorder. To learn more, Health Digest talked exclusively with Dr. David Godin, an otolaryngologist and head and neck surgeon at ENT and Allergy Associates in New York. 
As he explained, craniofacial abnormalities can range from mild to severe and affect thousands of children in our country every year. The good news is that by raising awareness about anomalies such as cleft lips and palates, families can get the support they need to face the many challenges ahead following a diagnosis, from help with feeding issues to counseling. 
In our interview with Dr. Godin, he explained more about types of craniofacial disorders, prevention, and — most importantly — what to do if your child is diagnosed with a craniofacial abnormality.
National Cleft and Craniofacial Awareness and Prevention Month is in cooperation with multiple organizations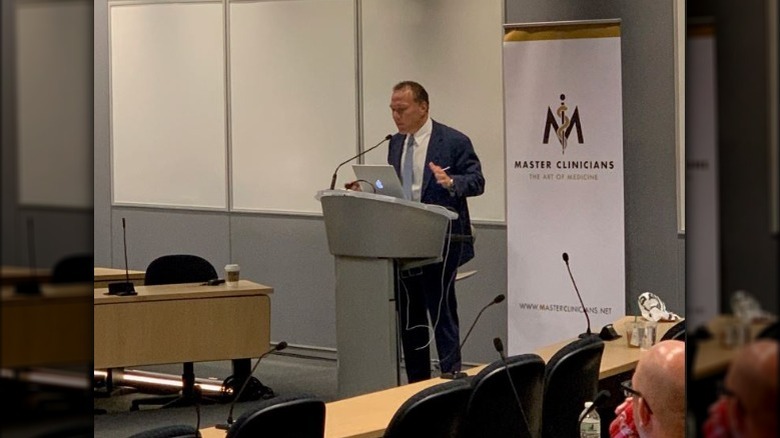 Dr. David Godin
Can you share a bit about your background?
I am an otolaryngologist (an ear, nose, and throat doctor), as well as a head and neck surgeon with ENT and Allergy Associates (ENTA). ENTA is the largest ear, nose, throat, allergy, and audiology practice in the country, with more than 240 physicians practicing at more than 55 locations throughout New York and New Jersey. I see both pediatric and adult patients from my Fifth Avenue office in Manhattan, where I also teach as a clinical assistant professor at the New York Eye and Ear Infirmary. I also serve as Assistant Director of ENTA's Voice and Swallowing Center, specifically focused on diseases of the throat, esophagus, and vocal cords.
What is National Cleft and Craniofacial Awareness and Prevention Month, and what is its goal?
July is National Cleft and Craniofacial Awareness and Prevention Month, and its main goal is to raise awareness and improve understanding of orofacial clefts (clefts of the lip and palate) and other conditions of the head and face. Established by AmeriFace and cleftAdvocate, the campaign aims to generate widespread awareness about cleft and craniofacial conditions that affect thousands of infants, children, teens, and adults in the United States each year.
It aims to highlight resources about cleft and craniofacial defects and other conditions that can affect the head and face. Throughout the month, numerous organizations, including the CDC, ENT and Allergy Associates, and the American Cleft Palate-Craniofacial Association (ACPA) will be promoting awareness and prevention of cleft and craniofacial conditions. These conditions also include orofacial birth defects as well as conditions acquired as a result of trauma, burns, and disease.
Types of craniofacial conditions, prevention, and the outlook for patients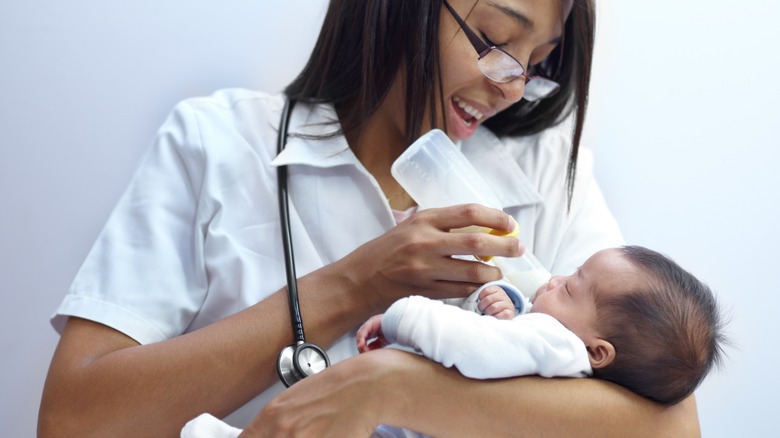 PeopleImages.com - Yuri A/Shutterstock
What kinds of conditions can affect the craniofacial area?
A craniofacial abnormality is a deformity affecting the facial structure and skull. The most common conditions include cleft lip, cleft palate, and craniosynostosis syndromes, [where] one or more bones of the skull and face fuse prematurely. Craniofacial anomalies may result from a birth defect, injury, or tumor, and they vary considerably in the symptoms they cause and their severity. These anomalies can be either isolated or part of a defined genetic syndrome.
Are there risk factors for craniofacial syndromes that pregnant women should be aware of?
Some of the risk factors include a familial history of craniofacial malformations or genetic predisposition, fetal chromosomal aberrations, maternal cigarette use, and maternal drug intake.
What kinds of challenges do those with a cleft lip or palate, or other craniofacial condition, face?
Patients with craniofacial conditions often face a number of medical and psychosocial issues and potential complications, and therefore require a wide variety of healthcare specialists. Some of the more common issues facing these patients include difficulties with feeding, speech, dentition, cosmesis, hearing, and psychologic [challenges].
Support for families who receive a craniofacial diagnosis is abundant
PeopleImages.com - Yuri A/Shutterstock
What are the treatment options or other resources for parents and families of children with craniofacial syndromes?
When a craniofacial disorder is suspected or diagnosed, it is important to consult with a craniofacial team — which most medical centers have — to receive the proper treatment. This includes therapy and strategies for difficulties with feeding, speech, dentition, hearing, and cosmesis, as well as social-emotional support. 
There are national organizations like FACES [The National Craniofacial Association] or ACPA [American Cleft Palate-Craniofacial Association], which provide resources such as patient information, potential funding, and support networks. Patients usually benefit from a craniofacial team including — but not limited to — a pediatrician, geneticist, occupational therapist, audiologist, plastic surgeon, otolaryngologist, speech therapist, dentist, and psychiatrist or psychologist.
To learn more about ENT and Allergy Associates, or to schedule an appointment with Dr. David Godin, please visit www.entandallergy.com or call 1-855-ENTA-DOC.
This interview has been edited for clarity.