Kristin Chenoweth Shares How Botox For Chronic Migraines Changed Her Life - Exclusive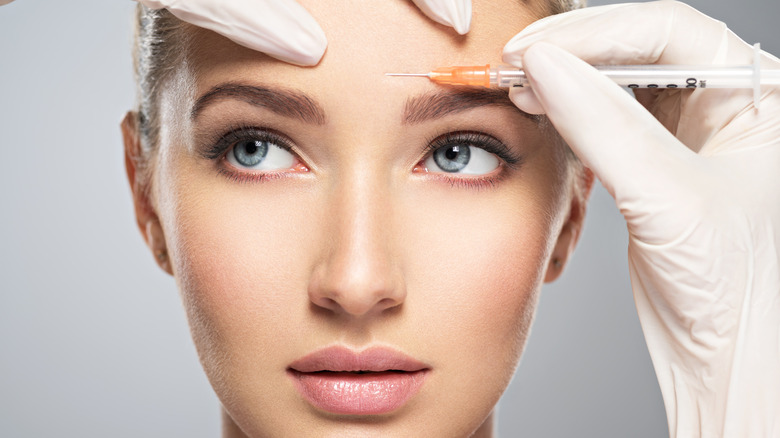 VALUA VITALY/Shutterstock
You likely know Kristin Chenoweth for her iconic Broadway shows like "Wicked" and "You're a Good Man, Charlie Brown." Or perhaps you've seen her in "The West Wing," "Pushing Daisies," "Schmigadoon!," or one of her many other roles. Looking at her spectacular career, you'd never guess that the Tony and Emmy-winning star has been struggling with chronic pain for years.
During an exclusive interview, Chenoweth opened up about her experience with chronic migraine — a disease associated with 15 or more headache days a month that affects roughly 3.3 million Americans. Chenoweth's struggle with migraines began when she was 25 and continued throughout her career. But when she discovered Botox for chronic migraine, she finally started to see a positive change in her life. Now, the singer and actress is partnering with AbbVie on the Center Stage with Chronic Migraine program to tell her story and encourage others suffering from migraines to seek treatment.
What it was like living with chronic migraine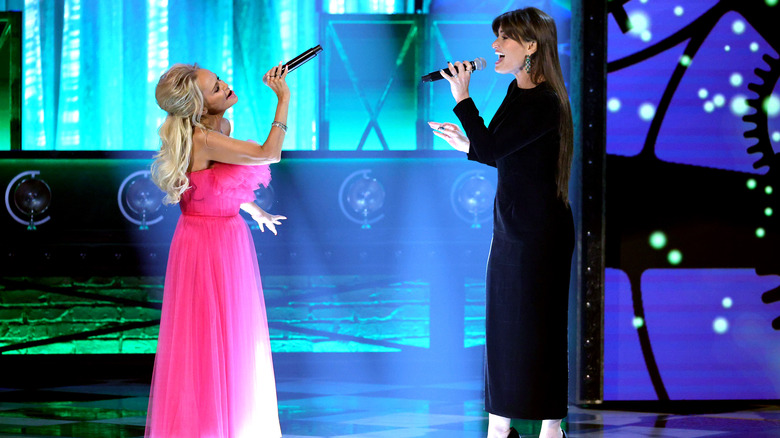 Theo Wargo/Getty Images
While Kristin Chenoweth was dealing with the pain and inconvenience of her frequent migraines, she did her best to keep it to herself. The singer explained that was because she didn't want to lose opportunities or be seen as weak. People often don't understand just how serious a migraine can be; Chenoweth explained, "This is not a headache — this is a horrible, painful thing ... I would get these symptoms — and I still get them — kaleidoscope eyes. If you were looking into a kaleidoscope or if you're drinking a Slurpee too fast and you get a brain freeze, imagine if it didn't pass." She experiences a variety of other symptoms with her migraines, including a severe headache, loss of vision, and throwing up.
For years, her migraines and symptoms were made worse by her career. "Two of the things that I have to do for my career are two of the things that are triggers, which is flying, and also ... stress can be [a trigger]," she explained. She also shared that bright lights — a regular part of life performing on stage or in front of cameras — could trigger a migraine. "All the paparazzi photos [made it so] I went to the hospital," she recalled of the night she won her Emmy. For years, her migraines were a huge, sometimes debilitating part of her life.
Discovering a treatment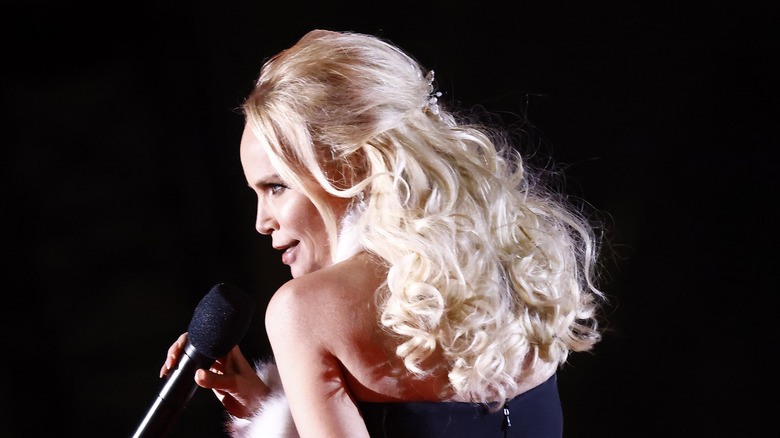 Paul Morigi/Getty Images
Although she searched, Kristin Chenoweth couldn't find any treatment method that helped her migraines — to the point where she began to worry that she'd have to retire early. It wasn't until her doctor suggested Botox for chronic migraine that something made a difference. Although Botox is not a cure and doesn't work for everybody, it has been found to reduce headache days in patients with chronic migraine, including Chenoweth.
After seeing the difference it made in her life, Chenoweth is excited to share her journey and encourage others to meet with their doctors. "Get to the doctor and talk to your doctor and find out a treatment that works for you," she said. "This works for me. I happen to think that it works for a lot of people." 
Botox for chronic migraine reduced Chenoweth's migraines enough to allow her to continue her career. "This has been a real-life thing. [I'm] able to now be free to talk with you about it and not shrink," Chenoweth said. Speaking of Botox for chronic migraine, she added, "Is it a cure? No. Has it kept me from retirement and allowed me to do the thing I love to do the most? Yes."
For more information on Center Stage with Chronic Migraine and safety information for Botox treatment, visit botoxchronicmigraine.com/centerstagewithcm.