New Research Reveals Possible Reason Men Tend To Die At A Younger Age Than Women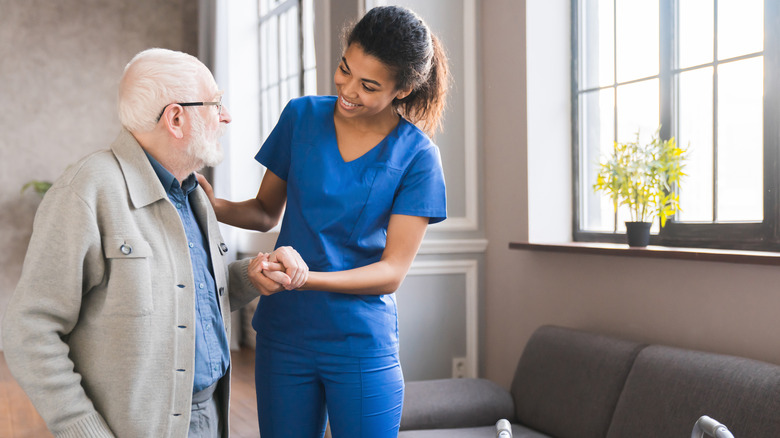 Inside Creative House/Shutterstock
Scientists may have found a potential explanation for why men tend to die earlier than women. According to a study published in Science, the aging process can cause men to lose the Y chromosomes in their blood cells, which can increase their risk of cardiac conditions, like heart failure and heart tissue scarring (via HealthDay News). While the Y chromosome has long been understood to be responsible for sex characteristics, it may also carry other important genes related to the cardiovascular system.
Researchers used a research database of more than 500,000 British adults to analyze blood samples and found that older men in the study who had lost a significant amount of their Y chromosomes were 2 to 3 times more likely to die of heart disease related to high blood pressure. They also used gene-editing technology on aging male mice to determine whether or not the loss of Y chromosomes was a direct link to an increased susceptibility to heart disease and death or just a correlation.
Aging male mice with deleted Y chromosomes may be more prone to heart problems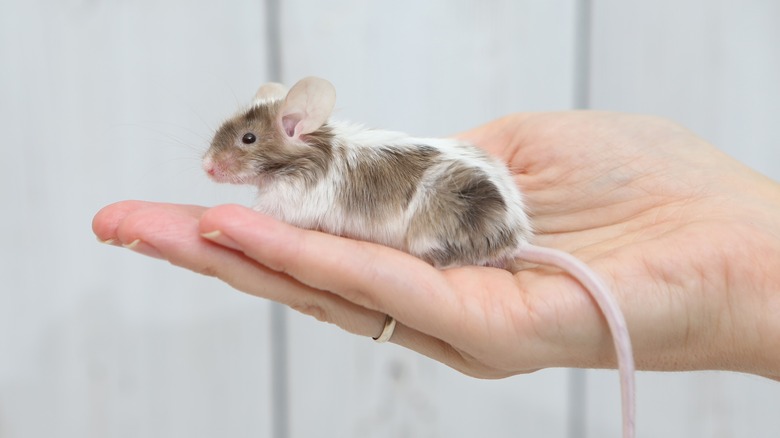 Sergey Bezgodov/Shutterstock
After removing Y chromosomes from the mice's bone marrow cells with a gene-editing tool, the scientists observed them for two years. During this period, they found that the mice with the deleted Y chromosomes had weaker hearts and died sooner than those in the control group (via Science). The researchers believe the same phenomenon may be happening in human populations, as well. The team concluded that a loss of the Y chromosomes in human men can lead to fibrosis in the heart. Some experts agree with the new study's findings, calling it "compelling evidence."
However, others claim that it is still unclear what is actually killing the mice. According to Dr. Nikolaos Frangogiannis, a cardiologist at the Albert Einstein College of Medicine, "the fibrosis is fairly subtle" in mice with deleted Y chromosomes and the weakening of the heart is not bad enough to be fatal. That being said, Frangogiannis still views the study as an "exciting" development and told Science that the findings that could "have a major impact on the way we see heart failure."