How Your Smartphone Can Monitor Your Kidney Health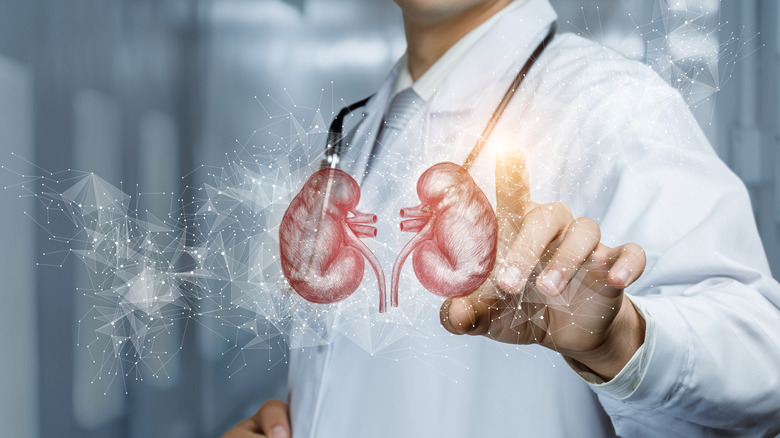 Natali Mis/Shutterstock
Smartphones are pretty handy, and one of the best things about them is their capacity to help us achieve better health. With apps that track steps, sleep patterns, stress levels, and food intake, there's no shortage of options for those looking to improve their physical and/or mental health.
Now, there is good news for those looking to track the condition of their kidneys. Healthy.io announced that it has developed the first app approved by the U.S. Food and Drug Administration (FDA) to help patients monitor kidney health. The company explains that Minuteful Kidney brings clinical-grade testing into homes, which could help patients at risk for chronic kidney disease (CKD) with early detection. According to the National Kidney Foundation, there are no outward symptoms of CKD until the disease is advanced, which is why testing is so important. Early testing can also prevent the progression of the disease, which can lead to kidney failure.
The test detects albumin in urine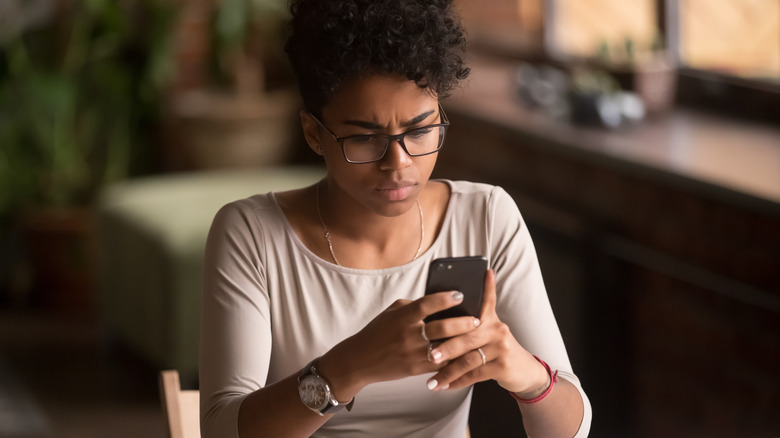 Fizkes/Shutterstock
According to a press release, the kit uses a test to determine the albumin to creatinine ratio (ACR) in a patient's urine. ACR tests are recommended for individuals at risk for CKD, and they are necessary for proper diagnosis. Before the kit was approved, the only way for patients to receive an ACR test was to be tested at their doctor's office, but 80% of those at risk never have one of these tests completed. The company is hoping that by making the app (available for iOS and Android devices) and kits easily available, CKD can be detected early, which will prevent the need for dialysis as well as end-stage renal disease.
Patients can download the app and receive a kit from their doctor, which they can use at any time. Urine samples don't need to be sent to a lab; instead, patients take a photo of their test results, and that information is shared with the patient's healthcare provider. Healthy.io explains that the test uses colorimetric analysis, computer vision, and artificial intelligence to deliver results immediately.