Is Omicron BA.2.75 The Next Subvariant To Watch For?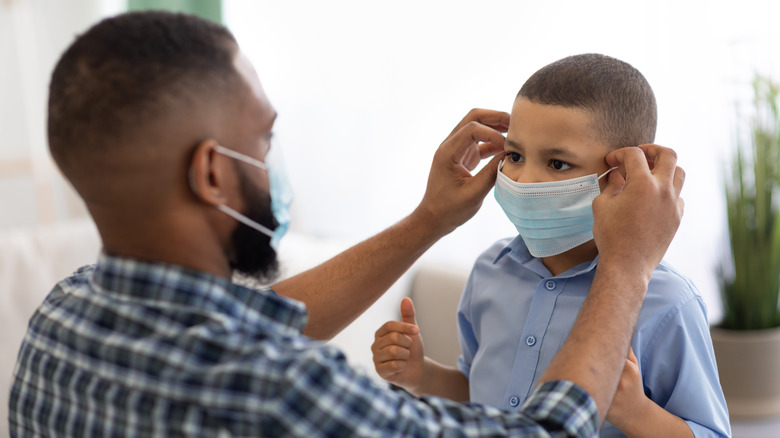 Prostock-studio/Shutterstock
For the past few weeks, COVID cases have been rising due to the omicron subvariants BA.4 and BA.5 (via Centers for Disease Control and Prevention). New variants can be tricky to track, even for the country's top medical professionals. "None of us has a crystal ball, and we are trying to use every last ounce of what we can from predictive modeling and from the data that we have to try to get ahead of a virus that has been very crafty," said Peter Marks, a top vaccine official at the Food and Drug Administration (via U.S. News). "For something that's only nanometers in size, it's pretty darn crafty. We're trying to make our best judgment here."
Given the available information, experts believe a new subvariant recently discovered in India may possibly be the next strain to look out for. More than 20 cases of BA.2.75 have been documented in the United States already. Although that is a low number, the wide geographical spread and number of mutations of the subvariant have health experts on alert. However, Americans don't need to stress about BA.2.75 right now as it is unclear exactly how it will spread.
How to protect yourself against COVID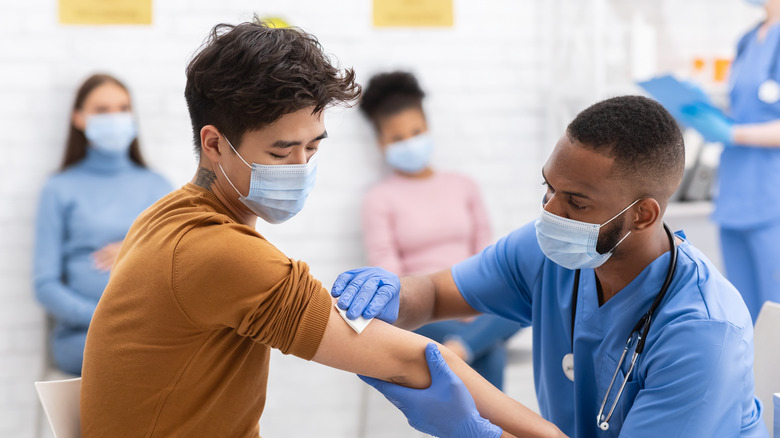 Prostock-studio/Shutterstock
Although vaccines and treatments are widely available today, many people are still at risk of complications if they get COVID-19. Health experts have repeatedly stated that the best way to protect yourself from severe illness is to get vaccinated and boosted (via Yale Medicine). Not only do vaccines protect you from severe disease, but they also make it harder for the virus to mutate and become better at evading vaccines in the future. Wearing a high-quality N95 mask while indoors or in crowded areas is also a good way to avoid contracting and spreading the disease (via CNN).
These precautions are particularly important for people who are at a high risk of developing health complications after contracting COVID-19. According to Healthline, people who are older are more likely to get COVID and have serious symptoms. People with certain health conditions, including diabetes, heart disease, obesity, and chronic lung disease, also have a high risk of serious COVID symptoms. Some mental health conditions, including depression and schizophrenia, can also negatively impact someone's health when dealing with this disease.