Are Your CBD Products As Effective As Promised?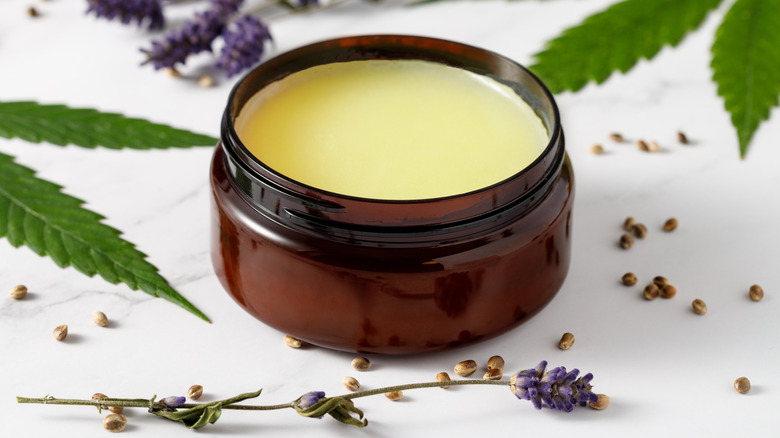 BartTa/Shutterstock
One of the best ways you can be an informed shopper is to read product labels. This goes from the food you put on your table to the cleaning products you use in your home. Since CBD, or cannabidiol, is relatively new to the market and not currently regulated by the Food and Drug Administration (FDA), it pays to read the labels on those products as well. This includes any creams, lotions, salves, or patches you use (via U.S. News and World Report) — but can you trust what the manufacturer puts on the label?
A new study suggests maybe not. Researchers conducted an investigation on the accuracy of labels on topical CBD products and published their findings on the JAMA Network. For the study, experts examined a total of 105 CBD topical products. Of those, 60 were purchased online and 45 were bought from retail shops in and around the Baltimore, Md., area.
Some labels may be inaccurate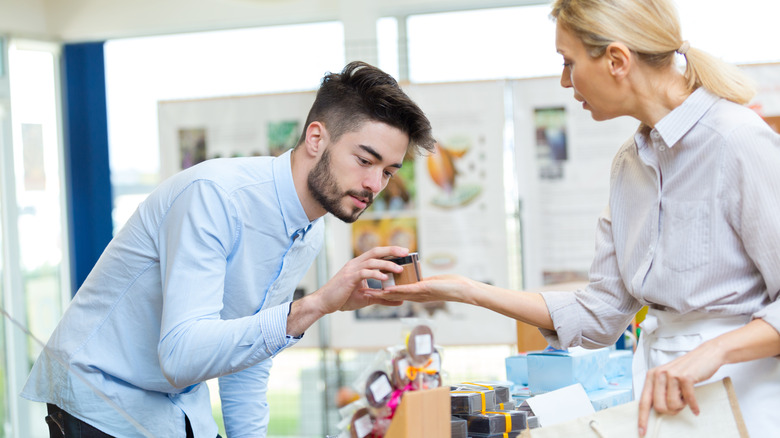 Alpa Prod/Shutterstock
Results from the investigation showed that not all of the products listed the total amount of CBD on the label (via JAMA Network). In fact, only 89 did, and of those, 21 products (24%) were accurately labeled. Fifty-two products (58%) had more CBD than what was listed on the label, and 16 products (18%) contained less CBD than the label advertised. Other results revealed that four out of the 105 products that claimed to be THC-free did contain THC, although it was less than 0.3%. Twenty-nine product labels (28%) made therapeutic claims and 15 products (14%) made cosmetic claims. Only 49 of them (47%) alerted the consumer that they were not approved by the FDA.
The findings suggest that CBD products may need regulatory oversight to ensure they are accurately labeled. This can help consumers make the best choices. Until then, knowing what to look for on a label can make purchasing CBD a little less risky, says Healthline. When shopping for a product, look for a certificate of analysis — this will list the THC and other various cannabinoid concentrations, including CBD, CBG, CBC, and CBN. Lab charts should also mention if the product contains any heavy metals or pesticides.