Is There A Link Between Air Pollution And Diabetes?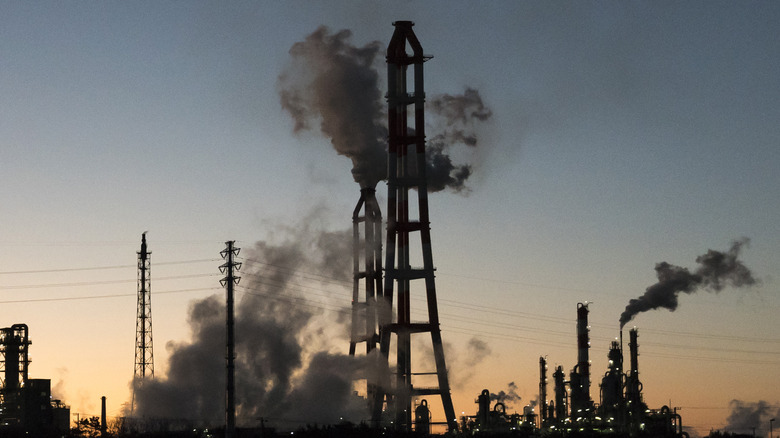 Tomohiro Ohsumi/Getty Images
Air pollution occurs when the air becomes contaminated by chemicals or other agents. We can see some pollution in the air, but some of it is invisible, according to the National Institute of Environmental Health Sciences (NIEHS). The World Health Organization reports that 99% of the world's population breathes air that exceeds its guideline limits for pollution. The Environmental Protection Agency (EPA) identifies six major air pollutants: ground-level ozone, carbon monoxide, sulfur dioxide, nitrogen dioxide, lead, and particulate matter. Emissions from vehicles and industrial operations are common air pollutants. Other sources of harmful chemicals include cigarette smoke, wildfires, cleaning compounds, and pesticides.
All of these air pollutants can have a negative effect on our health, and the NIEHS states that exposure to some of them can increase the risk for oxidative stress and inflammation. These conditions are linked with many other illnesses, including breast and lung cancer, heart diseases, asthma, emphysema, and other respiratory ailments. 
Air pollution can increases diabetes risk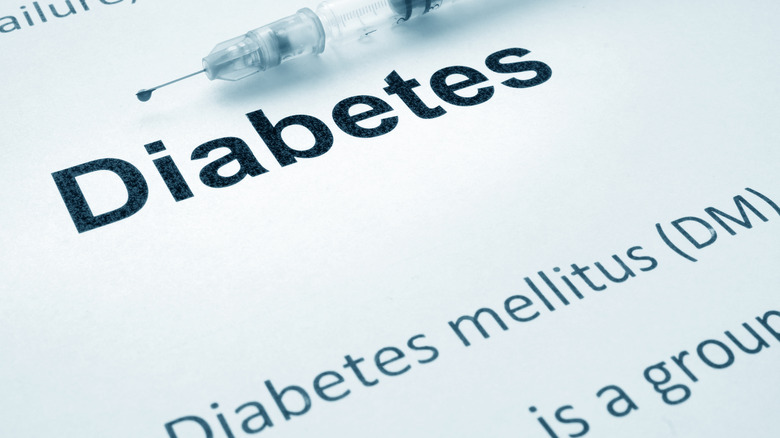 Vitalii Vodolazskyi/Shutterstock
Oxidative stress and inflammation are also linked to diabetes, even though the connection is not fully understood. That said, a 2003 report published in the Journal of Biomedical and Molecular Toxicology showed that oxidative stress plays a major role in type 1 and type 2 diabetes mellitus. In addition, in a 2016 study, experts studied 1,729,108 participants for 8.5 years using different models and variables and found that air pollution contributed to about 3.2 million cases of diabetes globally, with low-income and lower-to-middle-income countries being more affected. Another 2012 report studied 57,053 individuals for 9.7 years and concluded that long-term exposure to traffic-related air pollution could contribute to diabetes, especially in healthy people who are physically active and don't smoke.
If you're worried about breathing polluted air, there are some things you can do to protect your health. One is checking the air quality in your area by visiting AirNow. If levels are high, avoid outdoor activities and stay inside with the windows closed. You can also wear N95 masks to reduce the number of fine particles that may get into your system when air quality is poor (via Harvard Health Publishing).