Why Experts Are Urging Doctors To Test Some Patients For Dangerous PFAS Levels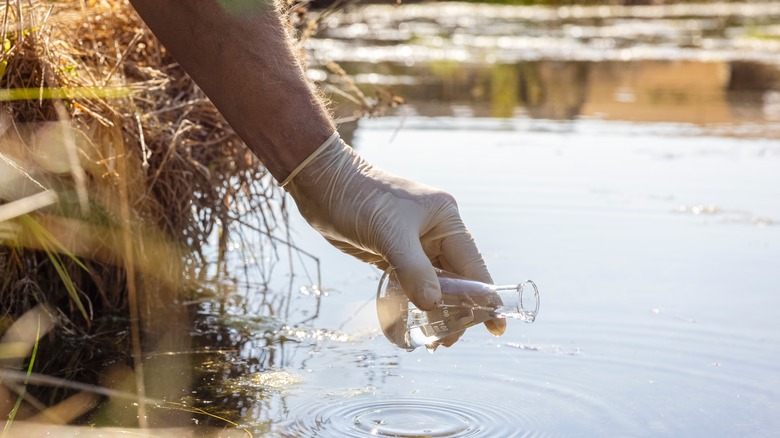 Brian A Jackson/Shutterstock
A new report from the National Academies of Sciences, Engineering, and Medicine is calling on doctors to test some of their patients for their levels of perfluoroalkyl and polyfluoroalkyl substances (PFAS), providing guidance on how to test, diagnose, and treat people who have been exposed to these toxic chemicals.
According to CNN, PFAS are a family of synthetic chemicals that have long been used to make products like nonstick cooking pans, stain-resistant clothing, carpets, cell phones, and cosmetics. They can also be found in public drinking water systems, private wells, or even in the bodies of animals.
PFAS have been a topic of constant debate due to their potentially harmful effects on human health. Also known as forever chemicals, PFAS never break down in the environment and remain in the body even after exposure ends. This is largely due to the half-life of PFAS.
"Some of these chemicals have half-lives in the range of five years," Jane Hoppin, an environmental epidemiologist and the deputy director of the Center for Human Health and the Environment at North Carolina State University, told CNN. This means that if you have 10 nanograms of PFAS in your body now, you will still have 5 nanograms present in your blood five years later, and in fact, it will take 25 years before it all leaves your body.
Health risks of PFAS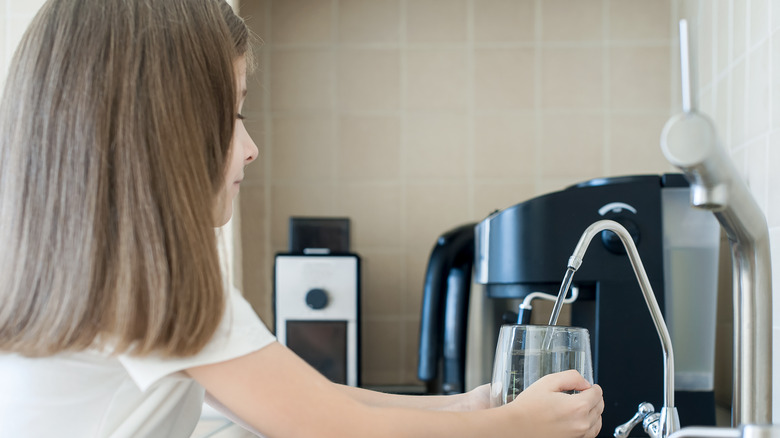 PaniYani/Shutterstock
While further research is still needed, there are a variety of health risks associated with exposure to PFAS. According to WebMD, multiple studies indicate that high levels of PFAS in the body can have a negative impact on your overall health. Some of these potential health risks include high blood pressure during pregnancy, thyroid problems, and an increased risk of certain types of cancer.
The committee that wrote the new report found "sufficient" evidence that PFAS exposure increases the risks of kidney cancer and high cholesterol, decreases fetal and infant growth, and even reduces the body's immune response — a finding they found significant in light of the COVID-19 pandemic (per CNN). Therefore, the report urges doctors to test PFAS levels in patients who are high risk or worried about PFAS exposure.
You can minimize your exposure to PFAS by replacing nonstick pans with stainless steel or cast-iron cookware, dusting furniture and vacuuming carpets, checking your local fish advisories before eating local seafood, and not eating greasy foods wrapped in paper.
It's also a good idea to call your water utility to check if they've tested for PFAS levels in the water. If PFAS levels are too high, ask what your water utility is doing to lower these levels or report the issue to your state's health department or environmental protection agency. On an individual level, you can use bottled water for cooking and drinking or use a water filtration system to remove any PFAS present in your drinking water.