These Gastrointestinal Symptoms Could Be A Sign Of COVID-19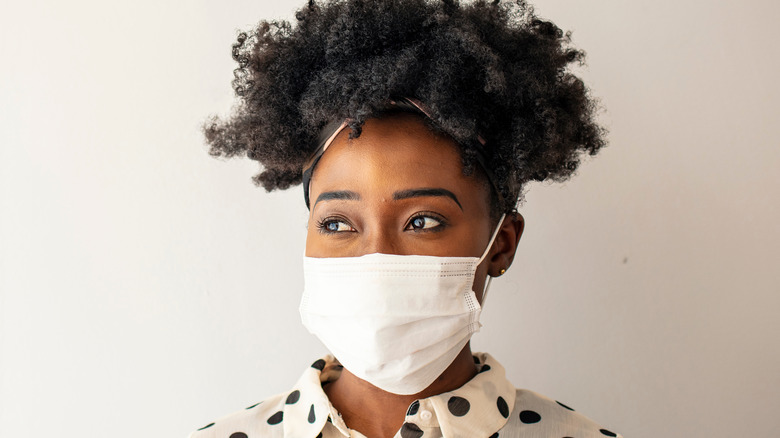 Dragana Gordic/Shutterstock
Since the earliest detection of COVID-19 in 2020, the number of patients affected by the coronavirus in the U.S. has surpassed 90 million (via The New York Times). Out of this, more than 1 million Americans have lost their lives to date, making it one of the deadliest infections the human race has ever seen. 
Over the past couple of years, the symptoms of coronavirus have significantly changed with each new wave and the birth of unique variants. Every person has a different experience with COVID-19. According to the World Health Organization (WHO), the most common early signs of COVID-19 include shortness of breath, fever, cough, fatigue, and loss of taste and smell. However, you might also experience skin rashes, eye irritation, body pain, and headaches in the more transformed stages. Recent studies also suggest that people with COVID-19 may have gastrointestinal problems. Per WebMD, among the hospitalized patients, more than 25% had some kind of gastrointestinal issue because of COVID-19.
How COVID-19 affects gut health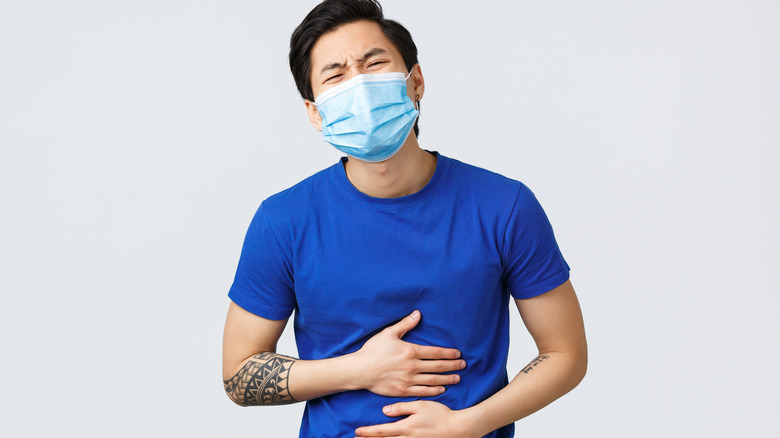 Mix and Match Studio/Shutterstock
WebMD explains that COVID-19 makes the patients susceptible to several stomach issues, such as diarrhea, stomach pain, nausea, and vomiting. After a detailed analysis of around 60 studies on more than 4,000 patients with COVID-19, Harvard University reported that about 17.6% had gastrointestinal (GI) symptoms; 17.1% were severe, while 11.8% were mild. A 2020 study published in the Journal of Laboratory and Clinical Medicine revealed that COVID-19 patients might also be at high risk of serious intestinal dysfunction, resulting in drastic changes in the gut microbe flora. 
In the long run, the proliferation of the virus may lead to the production of inflammatory cytokines, increasing the chances of several inflammatory gut diseases. MedicalNewsToday warns patients of COVID-19 to watch out for other serious GI symptoms, like vomiting blood or a sudden lack of appetite. You might also experience somewhat less common gut-related side effects of COVID-19, such as indigestion, acidity, colitis, or belching/bloating.