You May Not Know About Evusheld For COVID, But Health Experts Want You To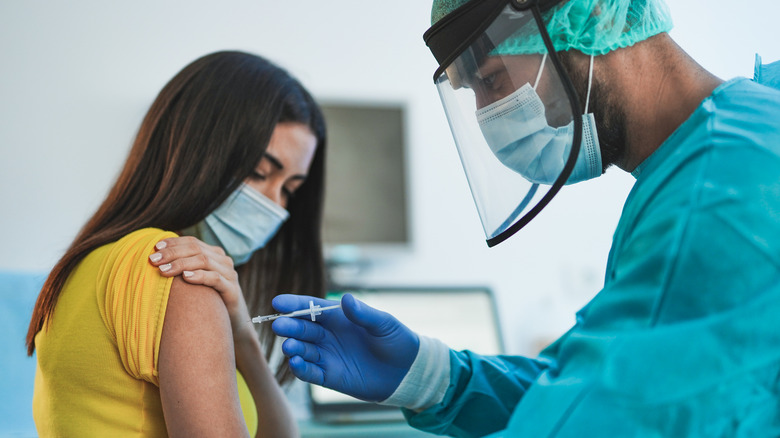 Sabrina Bracher/Shutterstock
There is a good chance that you have heard about some COVID-19 medications, such as Paxlovid, but it is less likely that you have heard about Evusheld. According to AstraZeneca, the drug's manufacturer, the Food and Drug Administration (FDA) has issued an Emergency Use Authorization for Evusheld for people whose immune systems are moderately or severely compromised and who may therefore not mount a sufficient immune response after COVID-19 vaccination. It is also an option for those who are not recommended to get any COVID-19 vaccine because of a history of adverse reactions to COVID-19 vaccines or their ingredients. Patients must be at least 12 years old and weigh at least 88 pounds.
Evusheld is a preventative measure that is administered when a person does not have COVID-19 and has not been exposed. It contains the investigational monoclonal antibodies tixagevimab and cilgavimab, which are administered by a shot in two successive doses. AstraZeneca also recommends additional doses every six months if extra protection is necessary. In clinical studies that examined its effectiveness against COVID-19 infection, Evusheld resulted in a risk reduction of 77% compared to a placebo, per the FDA. Aside from an administrative fee in some cases, it is free for those who are eligible, notes WebMD.
Evusheld remains vastly underused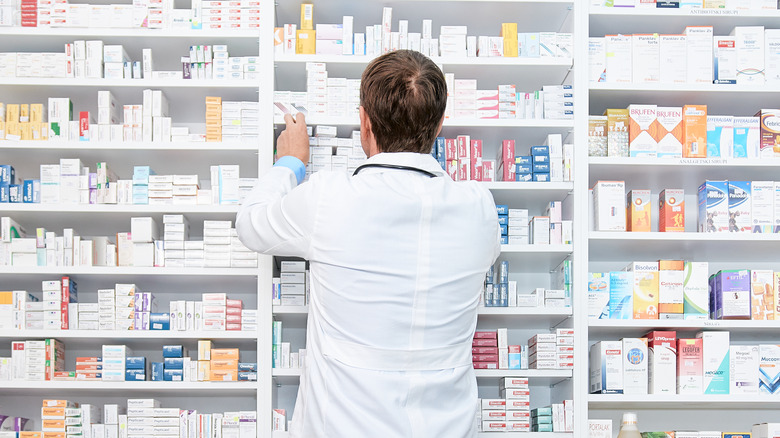 Aleksandar Karanov/Shutterstock
While Evusheld might be an option for immunocompromised people, many of them have not heard about it. In fact, fewer than 25% of the doses available have been administered, per WebMD. Dr. William Schaffner, infectious disease specialist and professor of preventive medicine at Vanderbilt University School of Medicine in Nashville, told WebMD that the reason not many people know about Evusheld is that the United States government might have misjudged how much it needed to raise awareness about it.
Dr. Amesh Adalja, a senior scholar at the Johns Hopkins Center for Health Security in Baltimore, told WebMD that supplies were limited at first, which may have resulted in some hospitals never ordering it. Another reason may be that some doctors are only prescribing it to patients with the highest risks, according to StatNews. 
To counter the problem, the Department of Health and Human Services (HHS) and AstraZeneca have begun an ad campaign to publicize Evusheld for treatment of COVID-19 for those who are immunocompromised. WebMD reports that the ads will run until the end of the year on Fox, CBS Sports, ESPN, MSN, and Yahoo.
Locations where Evusheld can be obtained are listed on the COVID-19 Therapeutics Locator — select "Evusheld" from the "Therapeutic Selector" dropdown menu.