What The Inflation Reduction Act Really Means For Health Care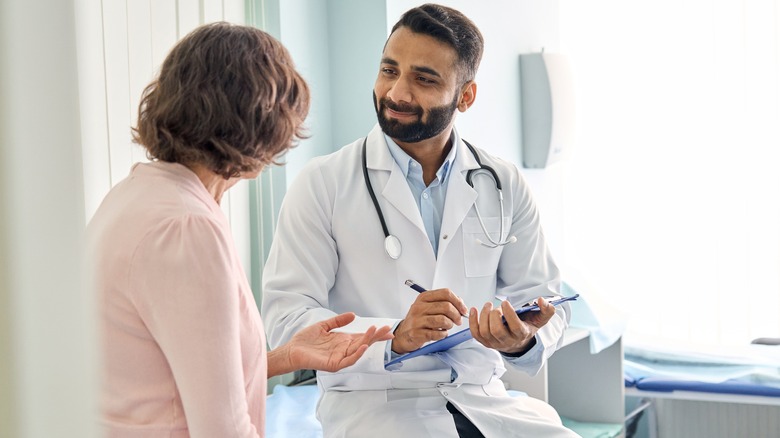 Ground Picture/Shutterstock
After weeks of negotiations and hours of debate, the U.S. Senate finally passed the Inflation Reduction Act on Sunday, August 7, 2022. According to CNN, the Inflation Reduction Act is a sweeping domestic spending plan and budget reconciliation bill that aims to tackle health care, climate change, and taxes. The $750 billion package narrowly passed the Senate 51-50, with Vice President Kamala Harris breaking the tie.
The sweeping bill is now expected to go to the U.S. House of Representatives for a final vote on Friday, August 12, before President Joe Biden can sign it into law. As it turns out, the Inflation Reduction Act is the largest and boldest climate investment in American history, allotting nearly $370 billion for clean energy. The bill would also help reduce the national deficit by raising taxes on large corporations and stock buybacks and making significant changes to health care policy and prescription drugs.
The Inflation Reduction Act would lower the cost of prescription drugs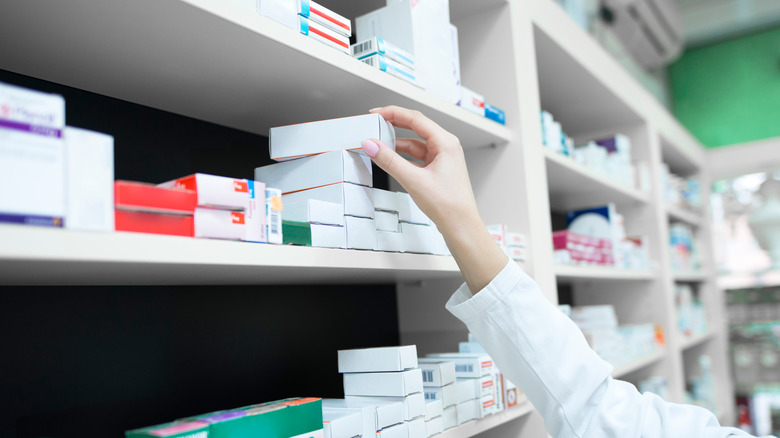 Aleksandar Malivuk/Shutterstock
The Inflation Reduction Act would help make some prescription drugs more affordable, according to NPR. That's because the bill would allow Medicare to negotiate the price of certain expensive medications. However, there are some limits to this measure. As it turns out, this part of the sweeping legislation would not impact every prescription drug or every American, nor would it go into effect overnight.
As a matter of fact, the legislation would lower the cost of 10 prescription drugs covered by Medicare in 2026 and increase this number to 20 medications in 2029. The bill would also put an annual cap of $2,000 on out-of-pocket costs for people on Medicare, which would go into effect in 2025. Furthermore, the legislation would extend federal health care subsidies in the Affordable Care Act for an additional three years. This would help keep insurance premiums low and avoid drastic spikes in health care costs.