Oculofacial Plastic Surgeon Dr. Chip Cole Discusses UltraClear™ Laser Treatment - Exclusive Interview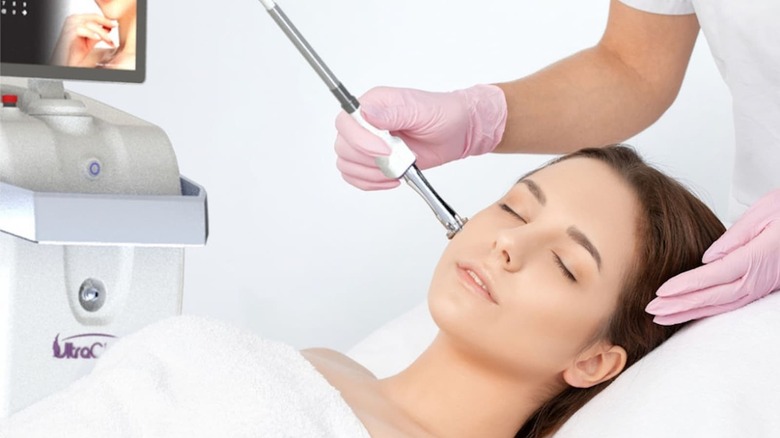 UltraClear™
If you're lusting after gorgeous-looking skin but are a bit terrified of signing up for an invasive procedure, oculofacial plastic surgeon Dr. Harvey "Chip" Cole has you covered. A treatment available in his Atlanta office has set itself up to be the brand new secret behind reversing the signs of aging altogether.
UltraClear™ has developed the very first FDA-approved cold ablative fiber laser, which promises patients a more youthful glow. The treatment was developed for all kinds of skin types and can help reduce the appearance of wrinkles, pores, dark spots, and sun damage among many other imperfections — all within a matter of minutes and with minimal pain.
In an exclusive interview with Health Digest, Dr. Cole shared exactly what you can expect to happen during an appointment for an UltraClear™ laser treatment, the things you shouldn't be doing to your skin immediately afterward, and how long it will realistically take to see results.
Here's exactly how the UltraClear™ laser works, according to Dr. Cole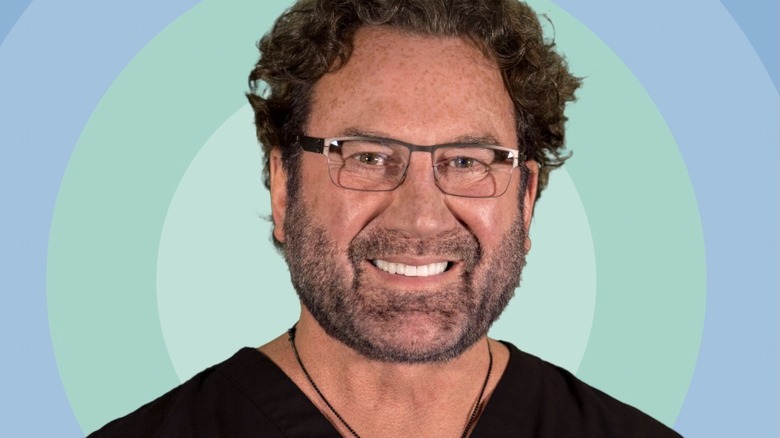 Courtesy of Dr. Chip Cole
What is the UltraClear™ laser, and how does it work?
UltraClear™ is the world's first cold, ablative fiber laser and a revolutionary technological advancement in anti-aging solutions. It works by delivering precise laser energy for all skin types.
Which types of skin damage can the UltraClear™ laser be used for?
UltraClear™ can be used with all skin types and ethnicities with essentially an "all-in-one" solution for fine lines, wrinkles, sun spots, pigment, scars, texture, and acne changes. It is also excellent for maintaining and preventing skin changes over time.
Is there anything a patient needs to do in order to prep their skin before a treatment?
Ideally, the best client is one with a minimal amount of current inflammation from conditions like sunburn, rash, and active acne that predispose to less than ideal healing. Water is the target tissue for the UltraClear™ technology, and pre-existing acute inflammation would cause excess hydration in the superficial tissues.
What you can expect to happen during an appointment
Brian Biesman, M.D.
How long does a single treatment take?
A single treatment is usually the full face, which takes about 10 to 15 minutes to complete. A partial facial treatment, such as the eye region or mouth region, can be completed in about five minutes.
What can a patient expect to happen while having this treatment?
The treatment experience is virtually painless to only minimal pain that does not require a topical numbing agent. The average level of mild discomfort is 3 to 4 on a 10-point scale, and I have not had any clients consider the treatment actually painful or state they would not do it again without a topical numbing agent.
What kind of sensation is felt on the face throughout the treatment?
I have undergone treatment myself at a moderately deep level (500 microns) and only experienced some mild burning sensation that was completely resolved by 1.5 hours, and it was easily tolerated during the 1.5 hours post-treatment.
What you should (and shouldn't) do to your skin immediately after your appointment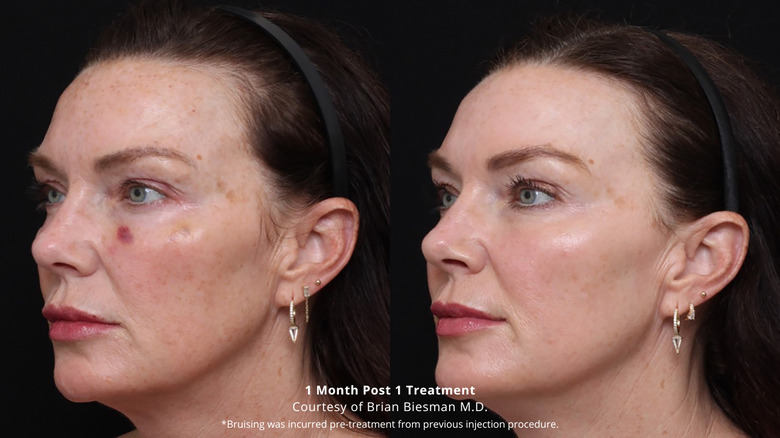 Brian Biesman, M.D.
What will the skin look like following a single treatment?
The treated skin is pinkish for two to three days for a light treatment and four to seven days for a heavy treatment. I had a heavy treatment on a Tuesday and went to a social function that night for a group dinner; by Saturday — five days — I went to a friend's birthday party, and nobody asked me about my treatment.
Is there any sort of recovery time needed?
The recovery period is extremely brief, which makes it an ideal treatment to be done as a three- to five-session series for optimal results and continued maintenance. Many people receive only one treatment to obtain a "glow" for the weekend or a special event in the near future.
Is there anything that a person should or shouldn't do after receiving this treatment?
The treated skin heals very quickly, so it is imperative to avoid direct sun or tanning exposure during this brief recovery process. Applying a bland topical lubricant such as Aquaphor is ideal for rapid healing and minimal discomfort.
Are there any side effects?
There should be no side effects if the post-treatment instructions are followed. If a client does not follow instructions and uses aggressive scrubs, harsh soaps, or sun exposure [while] healing, then side effects could be possible.
Here's how long it will take to see results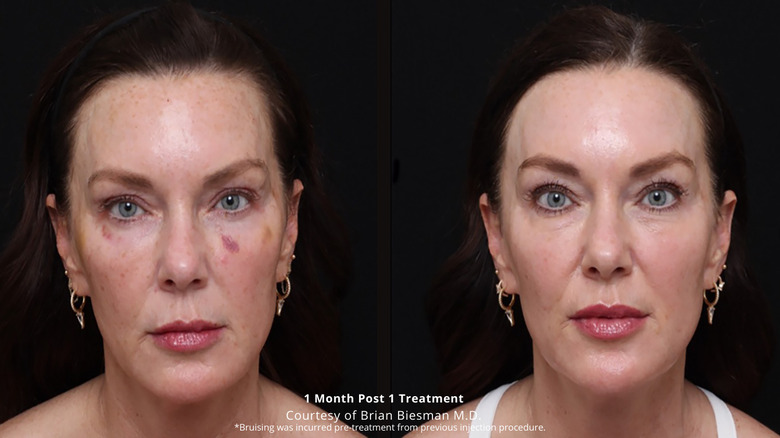 Brian Biesman, M.D.
How many sessions will it take to see results?
The treatment effect can be seen with one treatment. However, the treatment goals should be considered. Ideally, the best results are achieved with a series of three to four treatments. Many people want to maintain their best skin condition and minimize discoloration and wrinkling. Those people prefer to do a regimen of monthly to quarterly treatments to maintain their best results and building of their own natural collagen matrix.
How often should a person have this treatment done to see consistent results?
The best treatment results are with a series of three to four sessions. If the goal is for maintenance and actual improvement over time, then one should undergo ongoing treatments every two to four months.
How is this treatment different from other laser treatments performed in a dermatologist's office?
This treatment has many significant advantages over other office laser treatments. This is a cold, ablative laser fiber that is virtually painless [and] requires no numbing, significantly reducing office treatment time. It is a true "lunch hour" procedure [that] can be completed in less than a half an hour — from parking to leaving to back with your daily activities.
Most office lasers require multiple modalities to treat pigment, scars, sun damage, lines, wrinkles, texture and complexion. However, with UltraClear™, these various treatment indications can all be treated with this single advanced technological cold ablative fiber laser. This is truly the "new standard" in anti-aging solutions.
For more information on UltraClear™ laser treatments, check out their website.
This interview has been edited for clarity.