Will The Dose-Sparing Approach To Monkeypox Vaccines Be Enough To Prevent Infection?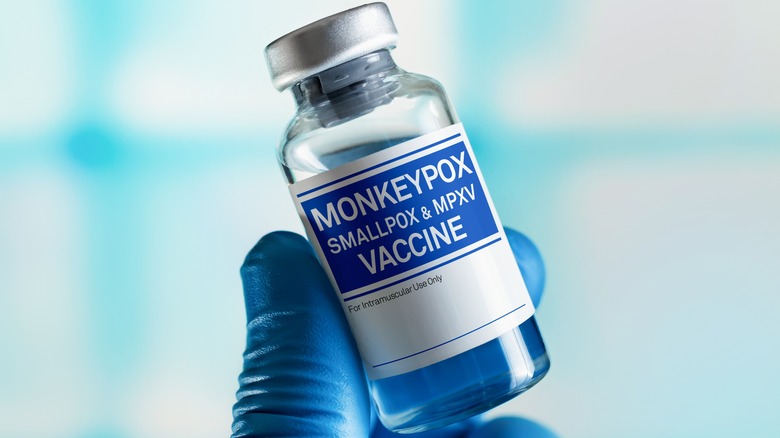 Angellodeco/Shutterstock
Due to the shortage of monkeypox vaccines in the U.S., public health officials authorized a dose-sparing strategy on Tuesday. It will enable health care providers to stretch the nation's limited supply by giving each shot only one-fifth of the original dose. According to the Associated Press, this dose-sparing approach will also change the way the Jynneos monkeypox vaccine is administered. Instead of being injected subcutaneously — deep into the tissue of the skin — it will be injected intradermally, or just under the outermost layer of the skin.
While the vaccine will still be administered in two doses, four weeks apart, each shot will be a much lower dose than the original. This unprecedented decision comes as monkeypox cases continue to rise in the U.S., while the nation's vaccine supply remains insufficient. In order to fully vaccinate the country's most vulnerable and at-risk population, men who have sex with men and men with HIV, federal officials would need a supply of more than 3.2 million shots. Currently, there are only 440,000 doses of the monkeypox vaccine. Implementing the newly approved dose-sparing strategy would increase this number to two million shots, according to White House officials.
Experts say this strategy could backfire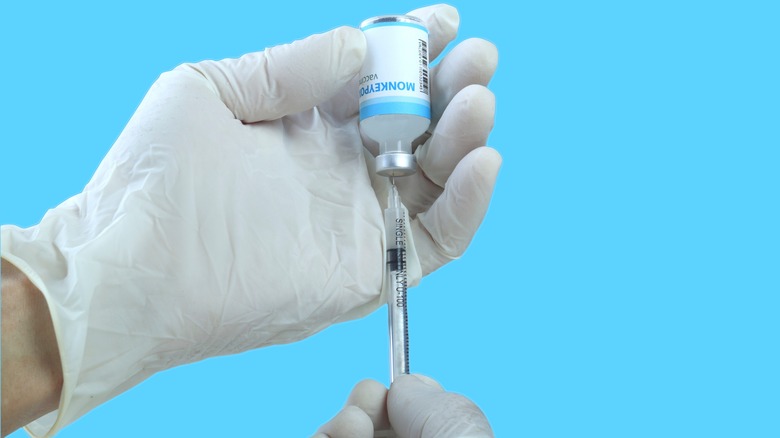 Thirdparty/Shutterstock
While this strategy could certainly help drastically increase the nation's supply of monkeypox doses, it could also potentially backfire. If reducing each shot to just one-fifth of the original dose impacts the effectiveness of the vaccine, it could undermine the purpose of the dose-sparing approach (via Stat News). Current data shows that the Jynneos vaccine is highly effective at reducing the severity of illness, but it does not show that it can prevent monkeypox transmission or mild disease from occurring. The vaccine's ability to prevent monkeypox in the current outbreak has also not yet been studied in humans or animals.
In addition, switching to intradermal injections of the vaccine could be risky. While the reasoning for this change is that it could stimulate a better immune response, there is little room for error. Those administering the vaccine intradermally will need proper training to ensure the shot isn't injected too deep into the skin. This would defeat the purpose of the intradermal administration of the dose, and ultimately lower the effectiveness of the vaccine. This is why bifurcated needles were used to provide proper dosing during the vaccine drive that eventually led to the eradication of the smallpox virus.