A Popular Diabetes Drug Could Contain Traces Of Carcinogen, But Experts Warn Against Stopping Medication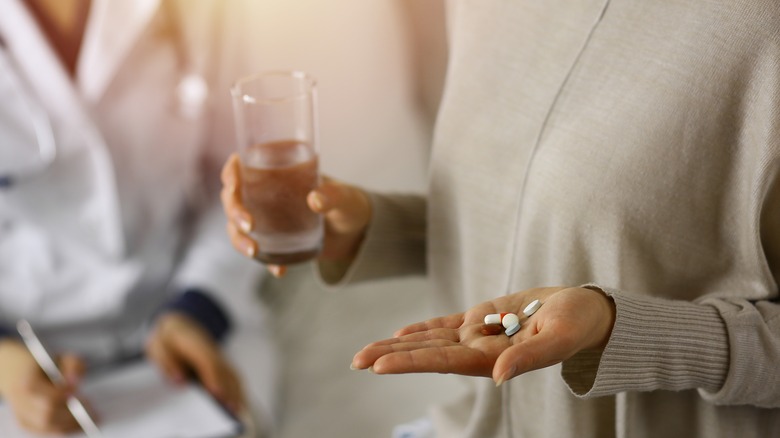 Andrei_R/Shutterstock
Diabetes can be treated in a variety of ways, depending on if it's Type 1 or Type 2 diabetes. The solutions to the disease involve lifestyle changes, such as eating a healthier diet and exercising often, monitoring blood sugar, or taking diabetes medication, according to MayoClinic. One such drug is Januvia, a popular Type 2 diabetes drug that is a once-daily prescription pill (via Januvia). In fact, aside from treating those with Type 2 diabetes, the drug claims to lower blood sugar as well. 
However, users of Januvia may become exposed to carcinogens, according to the U.S. Food and Drug Administration (FDA). The drug contains traces of Nitroso-STG-19 (NTTP), a nitrosamine impurity. The FDA refers to it as sitagliptin, the generic name for Januvia. However, they're currently recommending that users of the drug do not stop taking it, as the consequences may be more severe than the carcinogen itself. 
The FDA recommends users continue taking Januvia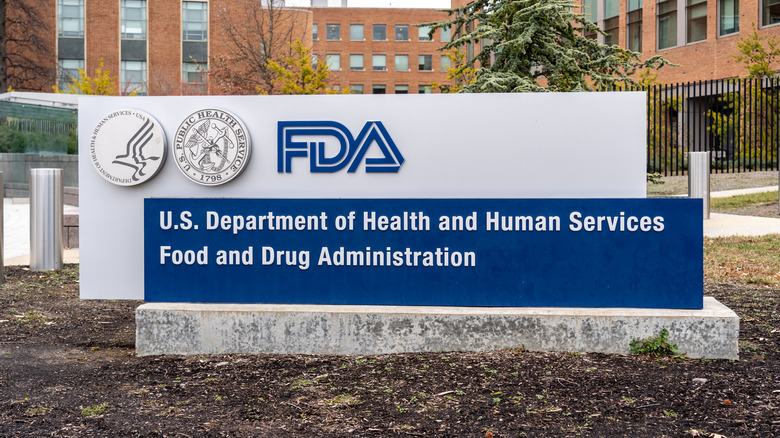 JHVEPhoto/Shutterstock
Januvia is a common drug, first approved in 2006 (via the FDA). It currently generates $5 billion in revenue (per U.S. News & World Report). Despite the potential consequences of a probable carcinogen, the FDA has determined that the levels of NTTP in Januvia are acceptable. Therefore, the user should not be exposed to significant harm, as long as the acceptable intake limit of the carcinogen does not exceed 37 nanograms per day.
Keep in mind, it is dangerous for patients to stop taking their diabetes medication without speaking to a medical professional first. The consequences of not taking their medication are higher than the risks of ingesting the carcinogen. However, the FDA is also taking it on a case-by-case basis and will determine which drugs should be released to users. Any drug exceeding 37 ng per day will be evaluated.
Other drugs, such as Zantac, a heartburn medication, and Chantix, a drug that helps people to stop smoking, have also been found to have carcinogenic compounds, according to U.S. News & World Report.